Heavenly King Jay Chou's new "Carnival" 20th Anniversary World Tour will be staged in Shenzhen on the 29th and 30th consecutively. With a joyous carnival atmosphere, he will lead fans to tour Jay Chou's music world for 20 years. The meticulously selected playlist and exquisite stage effects combined to present a beautiful scene, which moved the fans, and even the fans burst into tears.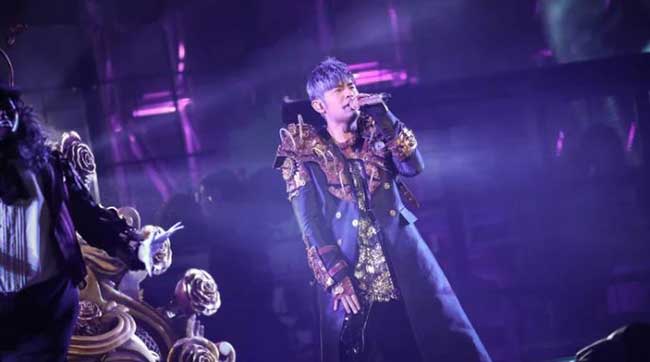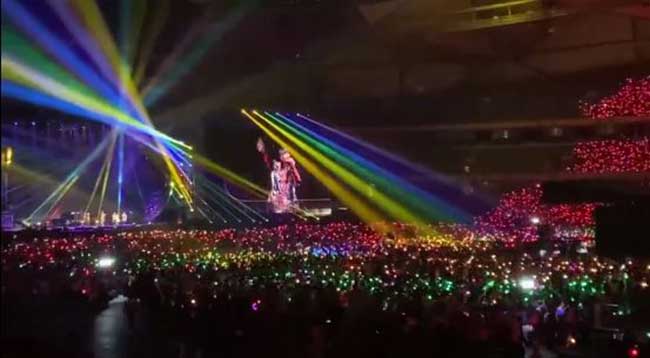 Jay Chou sang "Rainbow", it turns out that singing "Rainbow" will really have "rainbow".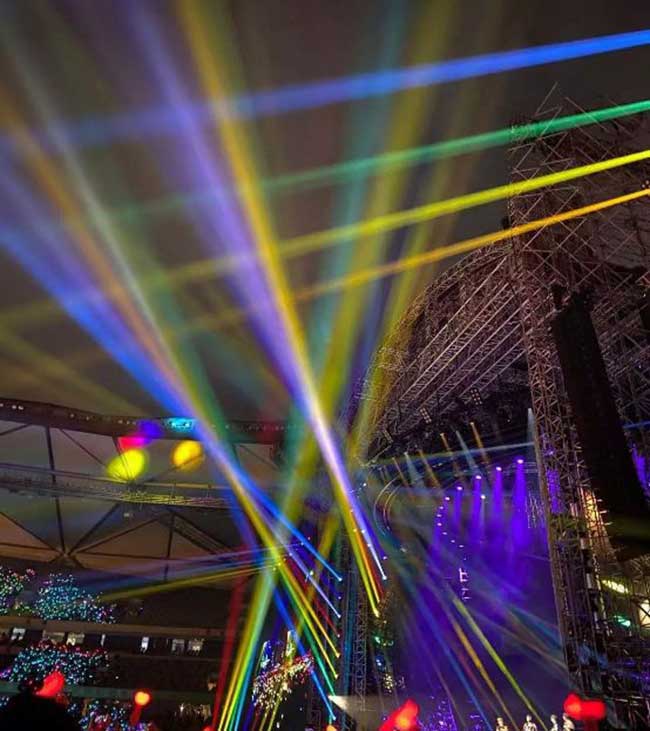 Jay Chou sang "Say Good or Not Cry" at the concert, and 50,000 people sang a warm chorus. Jay Chou left a message via ins: Day1 concert 50,000 people said that they would not cry, thank you friends in Shenzhen.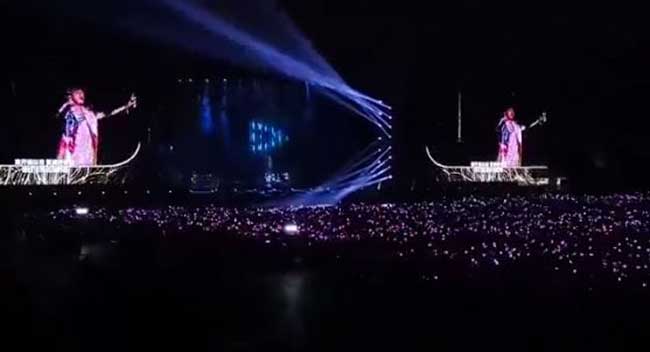 The "Carnival" concert stage replaced the past LEDs with 2500 pieces and the latest technology "transparent screens". The giant "cross-temporal energy ball" at the opening is 12 meters wide and consists of many "transparent screens". The largest volume is the world's first , The energy ball also symbolizes that Jay Chou has accumulated an endless source of music energy over the past 20 years, which is presented to fans through concerts across time and space.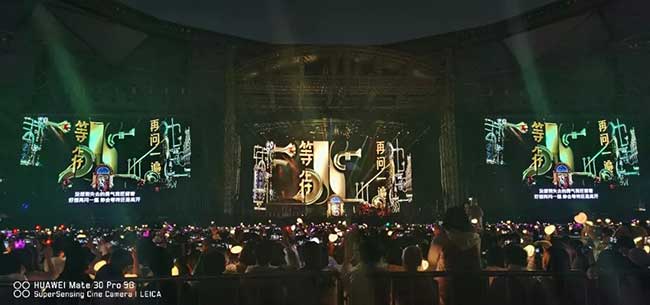 After the giant sphere opened, Jay Chou appeared wearing a "golden armor suit", and the neon wings behind him also spread out. The visual shock and the majestic opening made the fans all go into madness. Come to "Half Orc", "Compendium of Materia Medica" and other songs, surprise fans all over.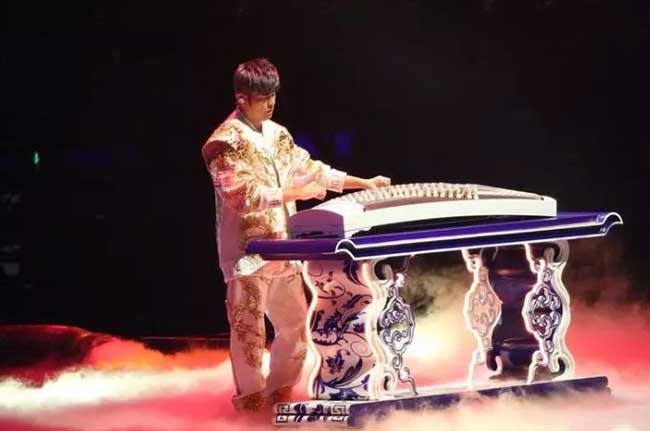 There are 9 sets of costumes for Jay Chou throughout the concert, which are tailored for him by the well-known stylist Tomas. There are more than 100 costumes for musicians and dancers. It is like a fashion carnival. There are 20 dancers in the concert. , 13 musicians and teachers. In order to keep an eye on every detail perfectly, Jay Chou even rehearsed into the early morning the day before starting to sing, and worked with the director until late into the night with great care.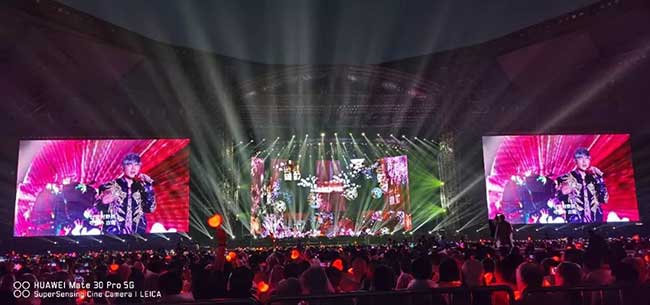 To celebrate the 20th anniversary, in addition to trendy clothing accessories, the concert merchandise also includes a "Carnival Crystal Ball" with a built-in metal carousel and a special limited "confession balloon" rotating music box, which will make fans love it.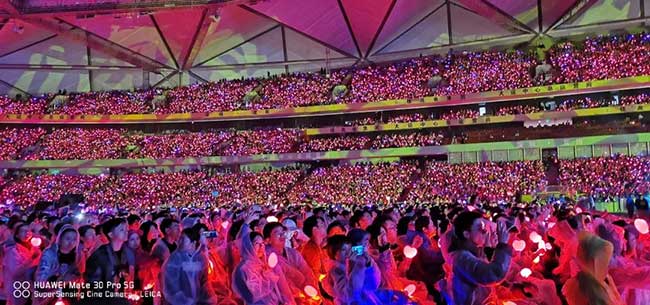 It is reported that the total production cost of this "Carnival" concert reached NT$200 million, which set a new record for Jay Chou's concert cost. All the display screens on site, including the 12-meter-high, 10-meter-wide giant "trans-temporal energy ball" display were provided by LCF Lianchengfa.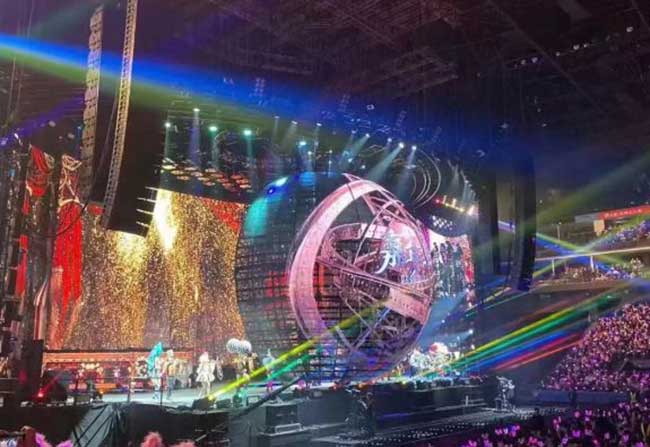 The lamp, power supply, and control card on the display are supplied by LCF Lianchengfa's core suppliers Xiamen Cinda, Juneng Weiye, Colorlight, etc., and join forces to create a perfect visual feast; the super beauty in the audience The "light stick" is also created by the Lianchengfa's choreography visual team.