On April 7th, Wang Hailong, president of Shenzhen Smart Rod Industry Promotion Association (referred to as "Smart Lamppost Industry Promotion Association"), Peng Linyan, deputy secretary general of Shenzhen Smart Lamppost Industry Promotion Association and other leaders visited the headquarters of LCF. Long Pingfang, founder and President of LCF, and senior management team warmly received the visiting guests.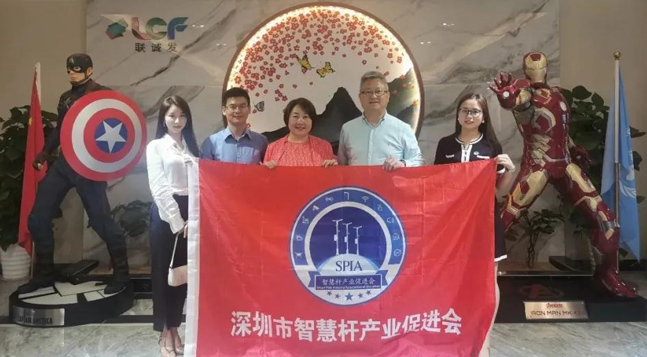 Smart Promotion Association was established on July 18, 2018, in accordance with the policy document "Shenzhen Multi-functional Smart Lamppost Construction and Development Action Plan (2018-2020)" (Shenzhen Municipal Government Office (2018) No. 10). It is managed and supervised by Shenzhen Municipal Civil Affairs Bureau, with Shenzhen Municipal Bureau of Industry and Information Technology, Science and Technology Innovation Commission, Public Security Bureau, Transportation Bureau, Urban Management Bureau and other functional departments as the responsible units, and Shenzhen Special Zone Construction and Development Group (Information Management Company), China Electric Power Intelligence Institute and Shenzhen Tower as cooperation units. As the first professional industry promotion association for smart lamppost (multi-functional smart lamppost) industry in China, smart rod Promotion Association aims to formulate relevant standards and norms in the smart rod industry, provide professional support in the field as the task, and promote the development of smart rod industry as the ultimate goal.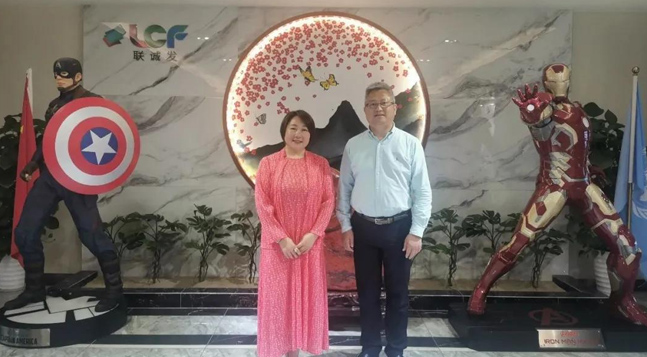 The visiting guests first visited the intelligent multi-functional scene exhibition hall of LCF Headquarters, and inspected the LED display, immersive virtual simulation scene, transparent screen, court screen, floor tile screen, naked eye 3D screen and other creative screens. I have a detailed understanding of a series of industry-leading innovation achievements and applications such as LCF small-spacing LED display, intelligent conference all-in-one machine, and 5G multi-function smart rod. After listening to introductions and personal experience, Chairman Wang Hailong spoke highly of LCF's product innovation and design innovation ability, and appreciated the innovative advantages and mature application of LCF's comprehensive smart city solutions.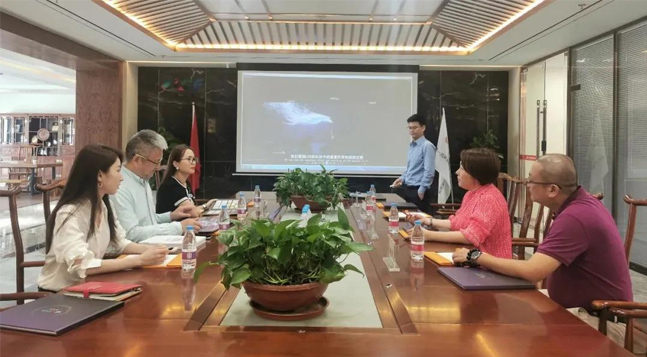 At the symposium, Long and Wang Hailong, Chairman of CCPIT Xiamen, had an in-depth exchange on the construction of smart lamppost project and the new infrastructure of smart city. Wang Hailong, President of CPEC, affirmed the important role of smart rod in smart city construction, and expressed high hopes for the bright prospect of smart lamppost industry promoted by national strategies such as new infrastructure and economic internal circulation. He said that the association will strengthen exchanges and cooperation with LCF in the construction of smart rods, make full use of resources and technological advantages of both sides, integrate resources from all sectors of society, jointly promote the healthy and rapid development of smart rods industry in Shenzhen and even the whole country, and make greater contributions to promoting the construction of smart cities in China. Dragon always express their confidence for wisdom rod industry's healthy development, at the same time stressed that LCF will and wisdom to promote, industry partners, give full play to their strengths, using the national industrial policy, to promote our wisdom rod industry fast development, the high quality for 5G smart city construction and promote the contribution of Chinese construction new wisdom rod industry strength.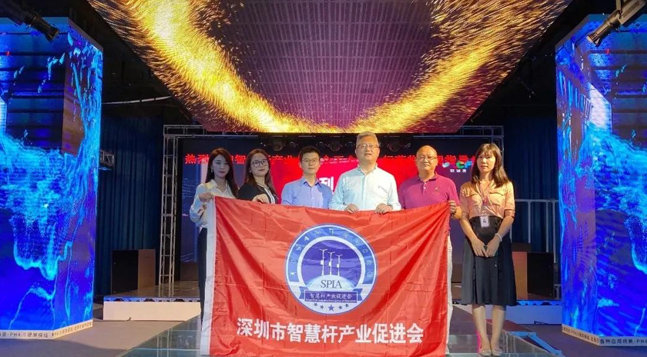 As a leading enterprise in the smart rod field, LCF has been exploring in the smart rod field since 2015, and has promoted the development of the industry with its mature technological advantages and perfect smart rod ecosystem and other core advantages. Now, LCF has become a smart city integrated solution provider with 5G smart rod as the carrier. After years of practice and exploration, LCF can provide mature and professional solutions in application scenarios such as smart road, smart city, smart park, smart scenic spot and smart business circle. It has formed a smart rod ecosystem integrating 5G micro-base station, one-click help, smart lighting, environmental monitoring, video monitoring, charging piles, information interaction, public broadcasting, vehicle-to-road cooperation, wireless WIFI and other functions, creating a large number of classic cases in the construction of 5G smart cities in Nanjing, Hainan, Henan, Hangzhou and other places.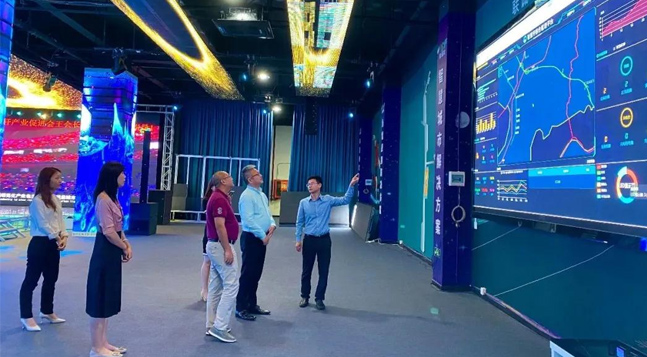 In the future, LCF will continue to focus on scientific research and innovation, give full play to its advantages in 5G smart lamppost technology and products, and more actively and deeply participate in the construction of smart cities in all districts of Shenzhen and even all parts of the country, making humble contributions to the intelligent, refined and convenient management of the city and the better life of the people.