On the morning of June 28, 2019, Bao'an District Committee Standing Committee Member Meng Jinjin, District Government Executive Commissioner, District Development and Reform Bureau Industry Information Bureau, District Statistics Bureau State-owned Assets Bureau, City Planning and Resources Bureau Baoan Administration, Hangcheng Street and Xixiang Street were in charge The comrades came to Lianchengfa and were accompanied by Lianchengfa's Secretary of the Board and Deputy General Manager Mao Qiangjun, Deputy General Manager Wei Yuhong, and Deputy General Manager Xie Junqing.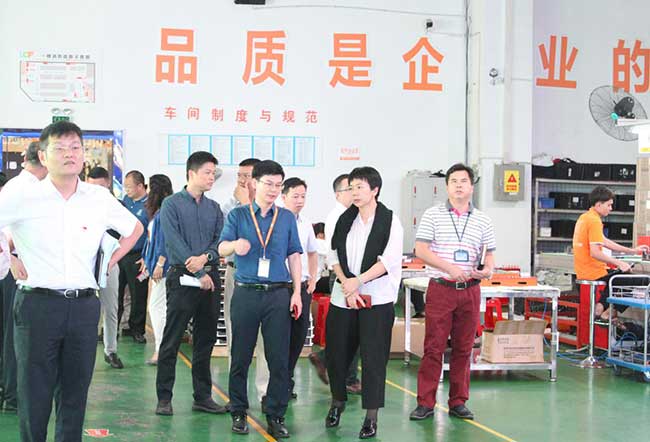 Meng Jinjin, a member of the Standing Committee of the District Party Committee, went deep into the production workshop and carefully observed the company's products. Through touch, comparison and Mr. Mao Qiangjun's explanation, they had a more intuitive understanding of the different product shapes and characteristics of Lianchengfa LED display. "Fifteen years of development and growth have proved the success of your enterprise, and it is worthy of the attention and study of the manufacturing industry in Baoan District." Standing Committee Member Meng Jinjin highly praised Lianchengfa's achievements.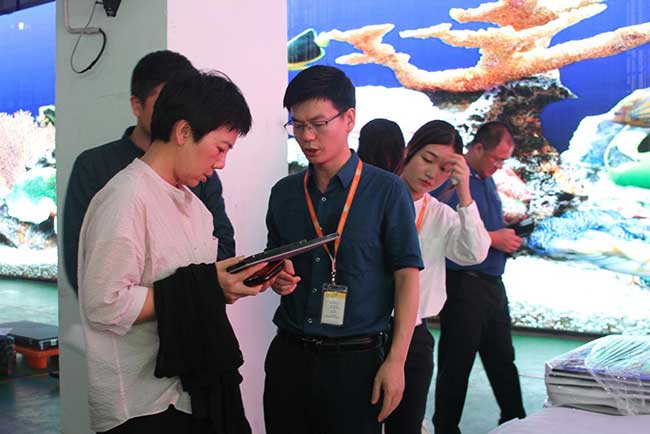 As a national-level high-tech enterprise, Lianchengfa has always taken product quality as its life, and successively won the "National Quality Inspection Qualified Product Enterprise", "National Quality Trusted Product Enterprise", "New Third Board 30 Enterprise", "AAA Credit Enterprise". And other awards, and has dozens of national authorized patents. This time, the Baoan District government leaders organized a delegation to visit Lianchengfa, not only for the humanistic care for the enterprises in the jurisdiction, but also revealed that the government agencies attach great importance to the LED display industry.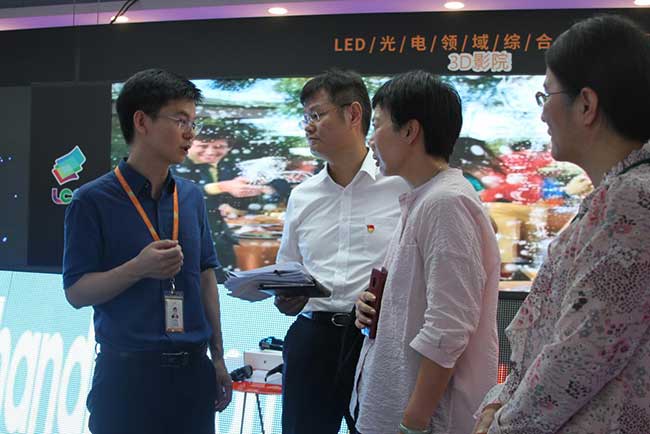 Although the visit process was arranged very tightly, Meng Jinjin's Standing Committee still did not forget to take the initiative to understand the company's current difficulties and problems. The company's escorts were very excited about this. In front of a thick stack of documents, everyone analyzed specific issues in detail, and Meng Jinjin's Standing Committee member was a spotlight on the spot, truly solving the worries of the company's development, and the atmosphere on the spot was highly harmonious.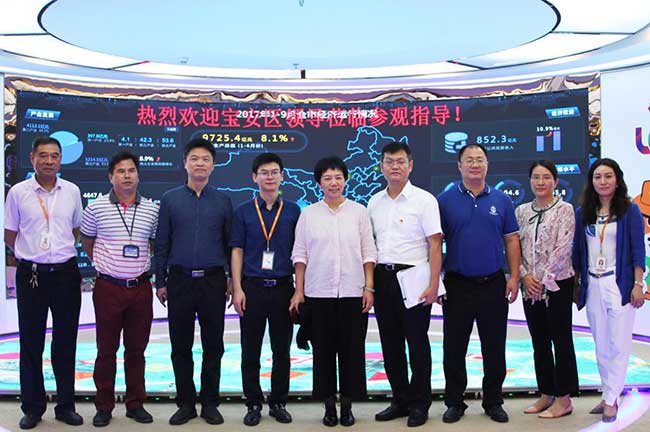 Based on the current, long-term, and follow-up, Lianchengfa will continue to optimize product structure, adhere to technological innovation and management innovation, comprehensively enhance core competitiveness, and contribute its due force to the economic construction and development of Bao'an District.