On August 18th, guided by the China Lighting Association, sponsored by Guzhen Lighting News, NVC Lighting General Title, Huayi Plaza Title, Mu Linsen, Huayi Lighting and Light Code co-organized, the theme is "Intelligence, Market, Capital "The 2018 Global Lighting Industry Summit Forum was held in Huayan Hotel, Huayi Plaza, Guzhen Town, Zhongshan City. Nearly a thousand people including government leaders, business association representatives, business representatives, dealer representatives and foreign guests from afar witnessed the celebration together.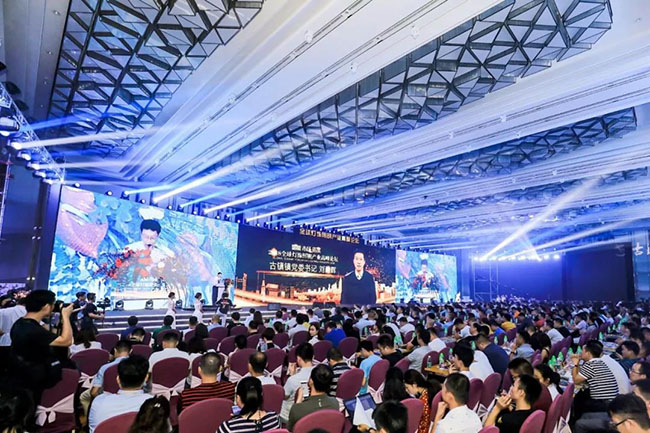 At this grand ceremony, there were crowds of big names on the scene, and there were no empty seats. Liu Jianhui, Secretary of the Party Committee of Guzhen Town, and Chen Yansheng, Chairman of the China Lighting Association, respectively delivered opening speeches for the ceremony. In his speech, Secretary Liu Jianhui shared a piece of heavy news to the guests that the Ministry of Commerce intends to approve the ancient town of Zhongshan as a pilot market procurement trade method.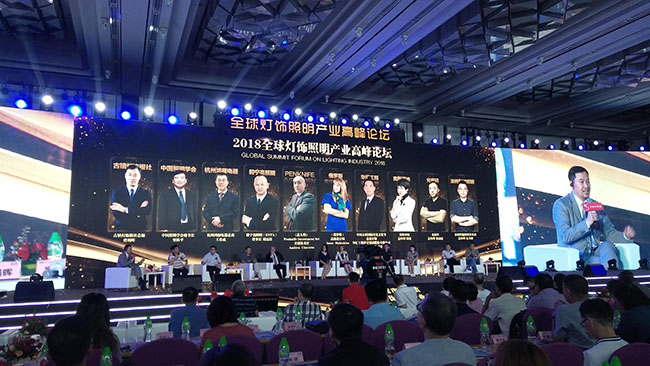 At the scene, NVC Chairman Wang Donglei gave a keynote speech on "Opportunities and Challenges of Globalization of Chinese Lighting Enterprises". He pointed out that the challenges facing Chinese lighting companies today include the following: integration of mergers and acquisitions and restructuring; legal issues facing companies going overseas; and the use of talents is the shortest shortcoming among Chinese lighting companies. For this reason, four suggestions are put forward for Chinese lighting companies to go overseas to market: 1. Steady progress; 2. Open and win-win; 3. Quality strategy; 4. Base on China. Davide Conti, Chairman of the China Region of the Italian Industrial Design Association, gave a speech on the theme of "the combination of quality and beauty". He emphasized that light is an art, and excellent lighting products allow light to be displayed in a more beautiful way. Tang Guoqing, chief consultant of LUTRON, used the three major international lighting giants as an example to describe the development trend of lighting from traditional to semiconductor lighting, and then into smart lighting. And comprehensively dissect and analyze the advantages, key components, and key indicators of the comprehensive lighting intelligent management system. Han Min, general manager of Osram Lighting Asia Pacific, analyzed the five major technological trends of intelligence in the industry today, shared the new appearance of the development of lighting technology, and combined the lighting market size, the forecast of the development of the lighting industry, and the development of Osram, and concluded that the lighting Challenges and solutions faced by the industry.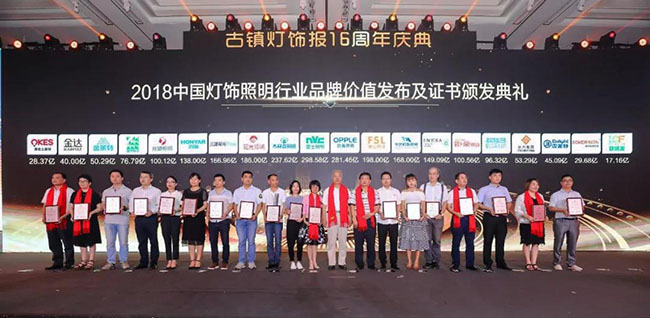 Award ceremony ▲ Lianchengfa (second from right)
There is also a highlight in this summit forum, namely the 2018 China Lighting Industry Brand Value Release and Certificate Award Ceremony. This is the representative and outstanding company selected by Guzhen Lighting News and the Asian Brand Research Institute from May 10 this year. Chengfa (stock code: 837293) was successfully shortlisted with a brand value of 1.716 billion yuan.
1.716 billion! This is an exciting number. For Lianchengfa, it means more than that. "Lianchengfa is mainly engaged in three series of products: LED full-color high-definition display, LED green lighting, and LED energy-saving lighting." In the industry's perception, Lianchengfa is a global LED display application solution provider. Its performance on the "LED display" is even more eye-catching. Its products are distributed in more than 200 cities in China's 30 provinces and autonomous regions, and are closely related to France, Germany, Spain, Russia, Vietnam, India, the United States, Malaysia, Kuwait, Companies in more than 100 countries and regions such as Thailand, Italy, and Argentina have established good cooperative relations and have more than 20 independent overseas agents.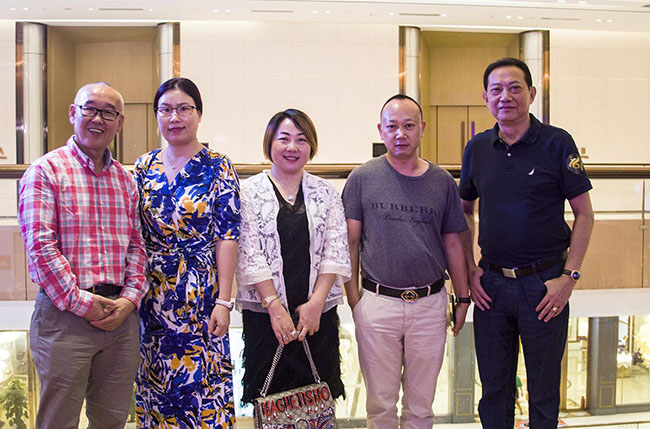 LED, let the world shine with light! In the future, Lianchengfa will use more innovative product solutions as the starting point by improving the brand and channels, and promote the brand building and sound development of the LED industry with an open and driving mechanism. It is believed that as the LED market scale increases , "Made in China" LED industry will be able to create a more brilliant "Chinese brand" new area!