On April 8th, Li Guohe, member of the Party Working Committee of Jiangmen National High-tech Zone and standing Committee of Jianghai District Committee, led a delegation to visit the Shenzhen headquarters of LCF for investigation, to have an in-depth understanding of the operation of the enterprise and to listen to the development demands of the enterprise. Long Pingfang, founder and President of LCF, and the company's senior management team warmly received the visiting leaders.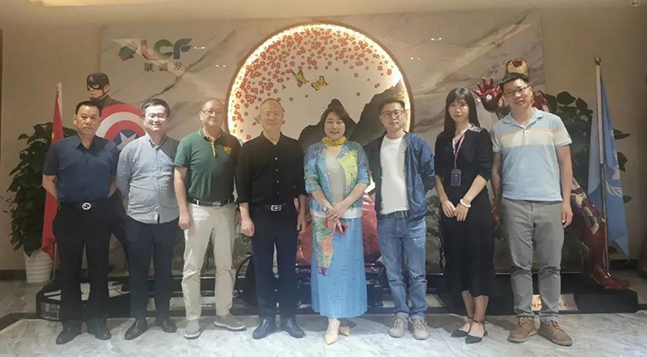 Leaders visited the headquarters of LCF wisdom multi-function scene exhibition hall, fieldwork LCF with wisdom city allegations center integrated solutions, industry solutions, dragon series of LED display screen, immersive virtual simulation scenario, meeting all-in-one, stadium screen, screen, open hole 3 d content such as a series of industry leading innovation and application situation, And listened to the company's development history, business layout and operating status. Li Guohe, member of the Standing Committee, highly appreciated the rapid growth and product innovation capability of LCF, and had high hopes for the wider application of LCF's innovation achievements around the world.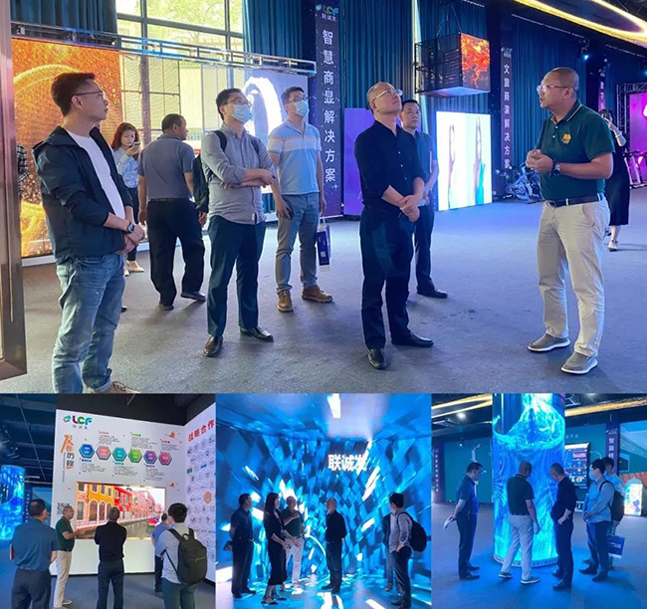 At the symposium, Long made a detailed report to the visiting leaders on the development strategy and the next five years plan of LCF. Long said that in the new economic development situation, LED display industry and 5G multi-function smart rod business market prospects are broad, capacity upgrading is imperative. At present, LCF has successfully achieved its own brand, independent innovation, its own intellectual property rights and a number of independent production bases for LED display applications. If the intelligent manufacturing base can be built in Jiangmen, LCF's production capacity will be further improved and the high-quality economic development of Jiangmen will be strongly promoted. At the same time, LCF will give full play to the advantages of 5G smart rod, LED display products and solutions and other innovative achievements, join hands to build a benchmark of Intelligent manufacturing in China, and make due contributions to the construction of Jiangmen smart city and the rapid development of real economy.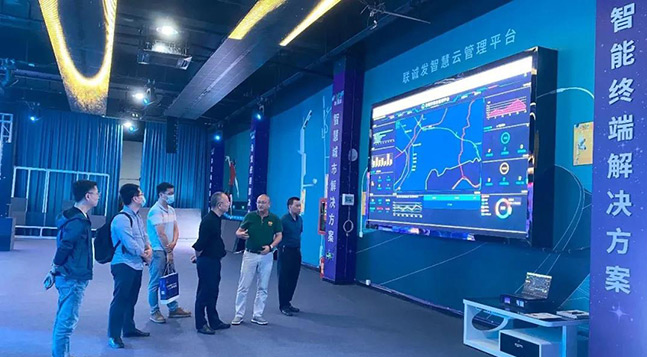 Li Guohe, member of the Standing Committee, congratulated LCF on the approval of the establishment of the postdoctoral Innovation practice Base. At the same time, said that as a private enterprise, after years of hard work and precipitation, LCF in LED display field do deep, do thoroughly, made extraordinary achievements, let people feel excited. As national difference planning to start, as well as new construction, with the advancement of artificial intelligence, Internet, digital, LED display as a large core, data entry and intelligent interaction will be in the center of the emerging of various kinds of charges, digital immersive scenarios in the urban construction, the wisdom, to popularize and apply the LED display industry and 5 g wisdom rod will be promising career, LCF also has unlimited prospects. Finally, we hope that LCF will continue to adhere to technological innovation, lead the industry, pursue excellence, and constantly introduce more excellent products and services, so as to make greater contributions to the high-quality development of LED display industry in China.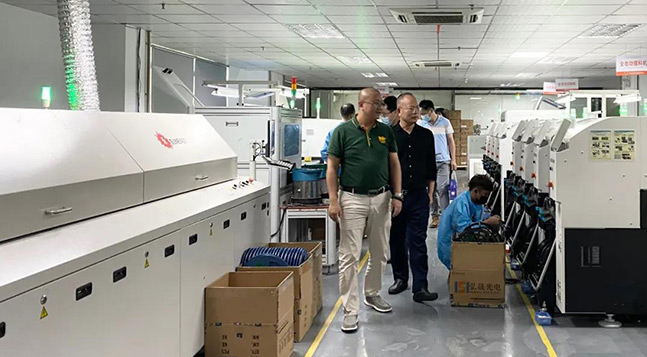 The visit of the leaders of Jiangmen National High-tech Zone is a favorable opportunity for LCF to further improve its LED display industry. LCF will continue to focus on scientific and technological innovation, lead the industry development with advanced LED display technology and products, and let China's wisdom shine on the world stage.