On April 13, Chen Enyu, president of Shenzhen Suixi Chamber of Commerce, Wang Fu, executive Vice President and secretary General of Shenzhen Suixi Chamber of Commerce and other leaders visited the headquarters of LCF. Long Pingfang, founder and President of LCF, and senior management team warmly received the visiting guests.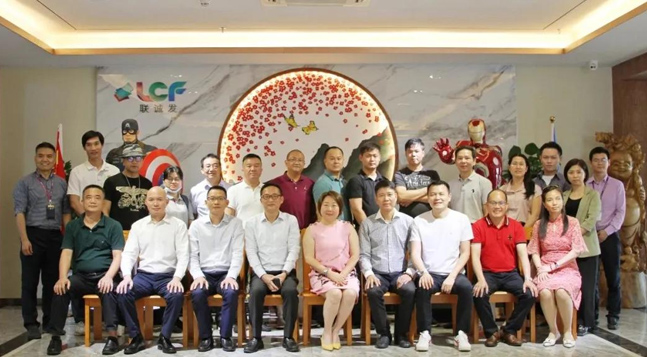 Shenzhen Suixi Chamber of Commerce was established on January 2, 2016. With the support of Suixi County People's Government and approved by Shenzhen Municipal Civil Affairs Bureau, Suixi Chamber of Commerce is a social organization with independent civil subject legal personality. On the premise of abiding by the Constitution, laws and regulations, national policies and social morality, the Chamber of Commerce is committed to promoting the communication between the government and enterprises, uniting the majority of members, realizing complementary advantages and resource sharing, which plays an important guiding role in promoting the economic development and sustainable progress of Suixi and Shenzhen.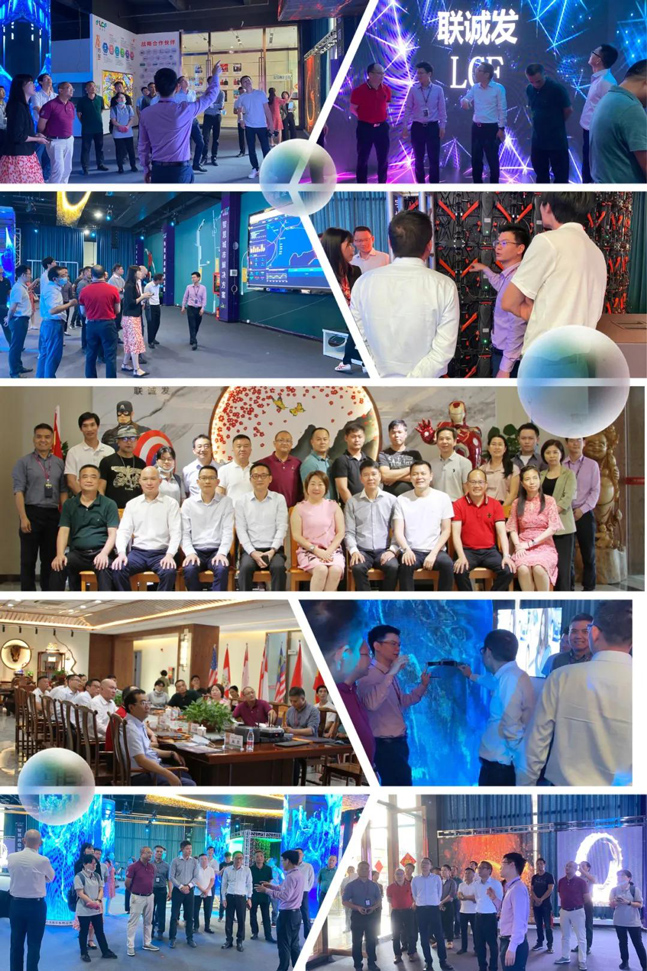 The visiting guests visited the intelligent multi-function scene exhibition hall of LCF headquarters and the Intelligent manufacturing Base in Shenzhen. The relevant person in charge of LCF introduced the company's development history, organizational structure and achievements and honors in recent years to the visiting guests. A series of industry-leading innovation achievements such as LCF small-spacing LED display, 5G multi-function smart stick, industry accusation Center solution, Dragon series LED display, conference all-in-one machine, naked eye 3D display, sky screen, transparent screen, court screen and light pole screen were presented to the visiting guests. Through listening to introductions and personal experience, the guests spoke highly of LCF's technological innovation and product innovation ability, and appreciated the advantages and mature application of LCF's LED display technology and smart city integrated solutions.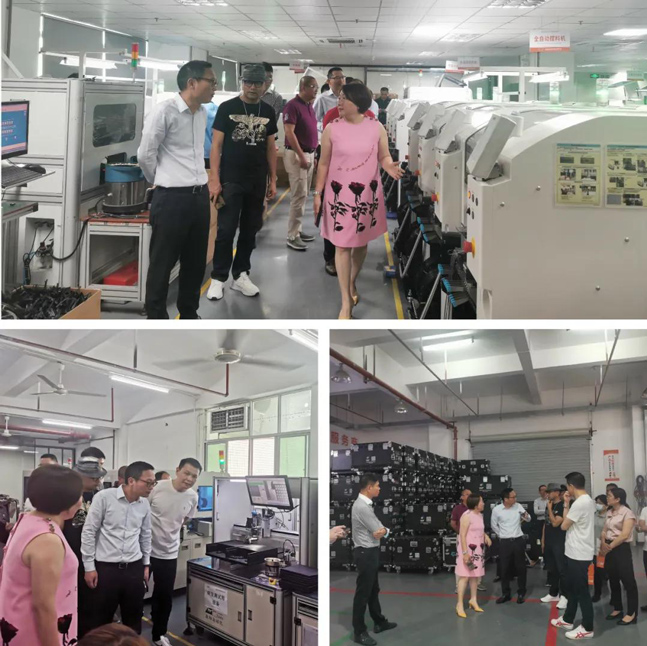 At the symposium, Long extended a warm welcome to the visiting guests, and the participants had in-depth exchanges on the development trend of LED display industry and the construction of 5G smart city and other topics. She believes that with the launch of the 14th Five-year Plan and the gradual advancement of artificial intelligence and other digital processes, the 5G era is a great opportunity for epoch-making big data and sound and photoelectric technology to take off. LED display, as the big data entrance and intelligent interaction core, will be indispensable in the construction of new infrastructure and smart cities. We are looking forward to establishing deeper and broader cooperative relations with the member enterprises of the Chamber of Commerce and the chamber of Commerce through various forms of technical exchanges and business cooperation, and achieving win-win development through complementary advantages and resource sharing.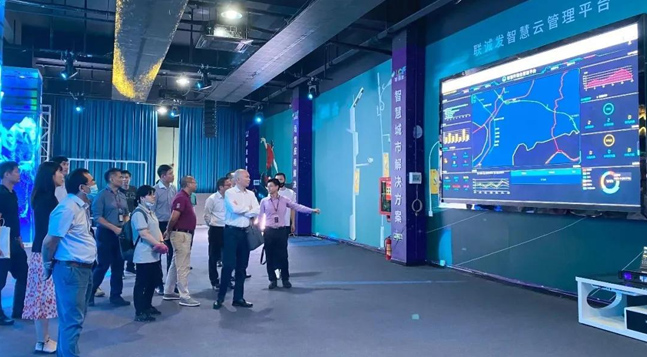 Chen Enyu, Chairman of CCPIT Xiamen thanked LCF for its warm reception and expressed his best wishes to LCF for its future development. LCF, he said, relying on technology, product and mode of innovation, not only obtained the national high-tech enterprises, approved by the established post-doctoral innovation practice base and so on many honors, also the Chinese LED display technology and urban comprehensive solution to the global wisdom, set up the LCF send LED display products and solutions in a global good image, Moreover, it has made great contribution to the development of Shenzhen Special Zone. We have gained a lot from this visit, and hope to develop more extensive cooperation with LCF in the future to create greater value.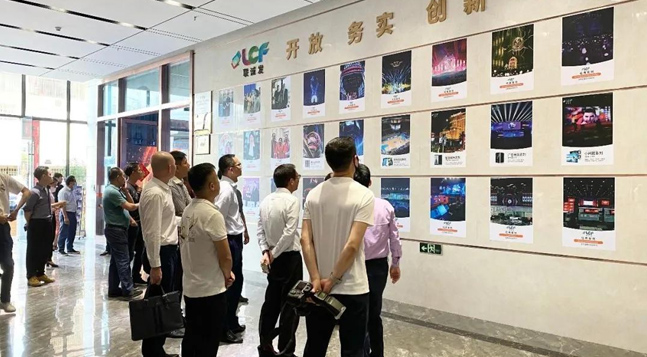 LCF will take this visit as an opportunity to continue to adhere to technology and product innovation, deepen the cooperation with the Chamber of Commerce, contribute to the construction of new infrastructure and smart city, and make unremitting efforts to become a world-class integrated service provider of sound, light and intelligent manufacturing.