On May 8, 2017, the overseas marketing department of Lianchengfa (stock code: 837293) received good news-another independent overseas agent of Lianchengfa settled in South Korea. Mr.LEE successfully signed a contract with the overseas marketing department of Lianchengfa. Xialian Chengfa is the sole agency in the Korean market.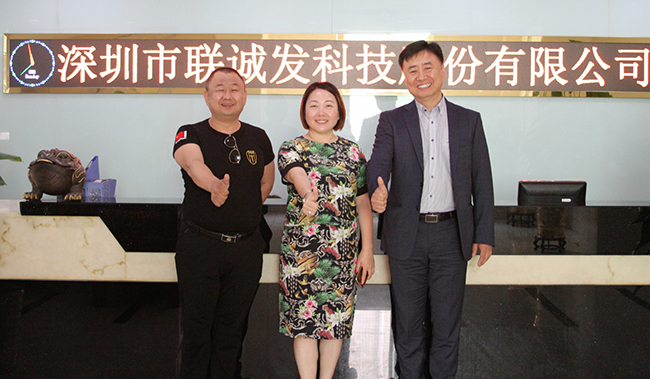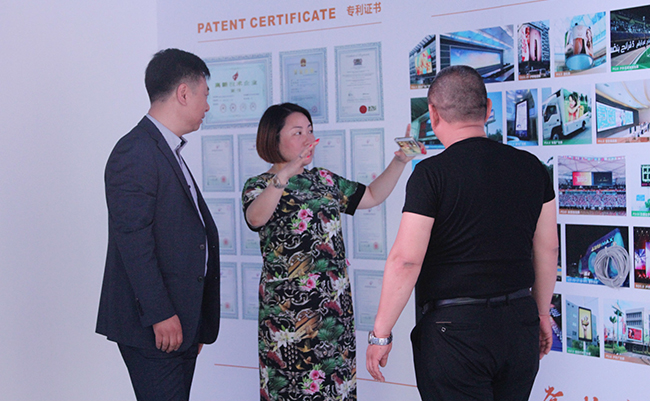 Mr. LEE is listening to Ms. Long Pingfang's interpretation of the product case
  Mr. LEE walked into the door of Lianchengfa in a straight suit with a smile on his face. This time the Korean "Ouba" came prepared. In 2015, Mr.LEE and Lianchengfa cooperated with LED indoor P2 small-pitch rental screens. The successful cooperation and Lianchengfa's excellent product quality left a deep impression on Mr.LEE. In addition to business dealings, Mr. LEE also likes Chinese culture. In business dealings, he even appreciates the personality charm of Ms. Long Pingfang. According to Ms. Long Pingfang's words: "Mr. LEE is not so much an old customer of Lianchengfa It is better to say that Mr.LEE is Lianchengfa's'old friend'". The changes in all aspects of Lianchengfa also gave Mr. LEE a lot of shock. Mr. LEE's strategic vision and global outlook aimed at Lianchengfa, and he firmly won the Korean market of Lianchengfa. Sole agency. Because of excellence and trust, Lianchengfa's unremitting efforts for 14 years have finally won the favor of the global market.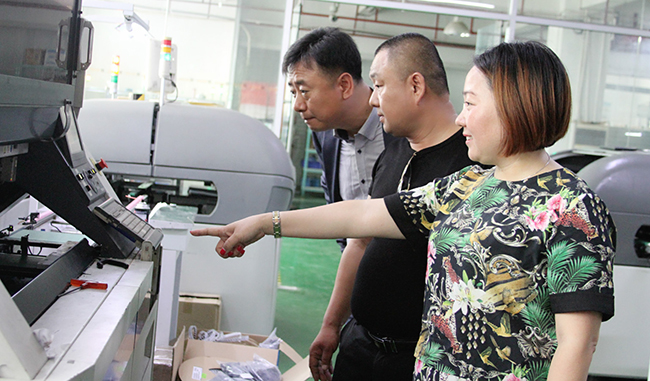 Mr.LEE goes deep into the production line and understands the operation of the product
  The whole world of Xixi is profitable. Lianchengfa's dedication to overseas market expansion is not trying to satisfy his hunger. Every progress that Lianchengfa has made in the international market is the best proof. In 2017, Lianchengfa's technology The scientific and standardized management of innovation, production, promotes the company to change every day, and the LED display production industry is becoming a "rich and handsome".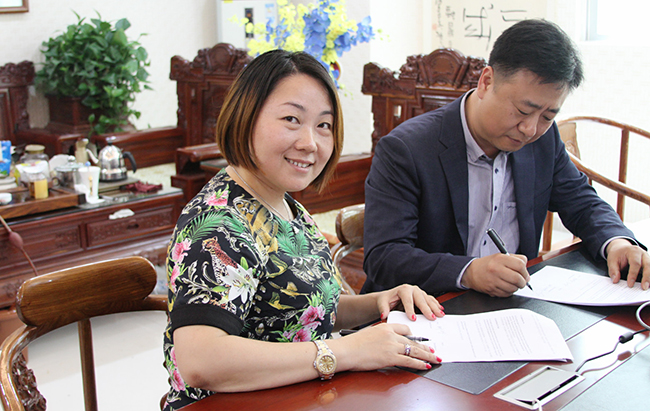 Mr. LEE and Ms. Long Pingfang signed a cooperation agreement
  Mr.LEE said again when signing the contract: In recent years, I have contacted or heard about your company's achievements in business growth, regional expansion, technology research and development, and business innovation. At present, our company is also providing performance rental screens for various industries. The operation of the company itself needs high-quality LED display screens for launch. Choosing a suitable LED display screen company for long-term cooperation can boost the company's own operations. And looking at the entire Korean market, the market prospects of high-end LED display products are very impressive. Therefore, I decided to choose Lianchengfa as our company's strong backing for the continuous development of the Korean LED display market, and work together to deepen the Korean LED display market and draw a grand blueprint.