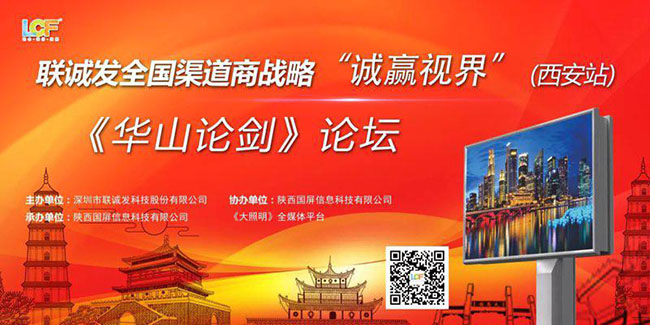 The most beautiful season in the world is April, and the ancient capital is so tender for thousands of years. Xi'an is the only mega city in the northwest and an important stop for LCF (stock code: 837293) to build a national channel alliance. On the evening of April 16, 2018 (the second day of the 44th "Xi'an Advertising Signs/Office Printing/LED Photoelectric Lighting Industry Expo"), LCF and Guoping Technology held the Northwest Channel Dealer Promotion Conference at Xi'an Hongding Hotel It was grandly held, and the scene was full of guests and guests gathered.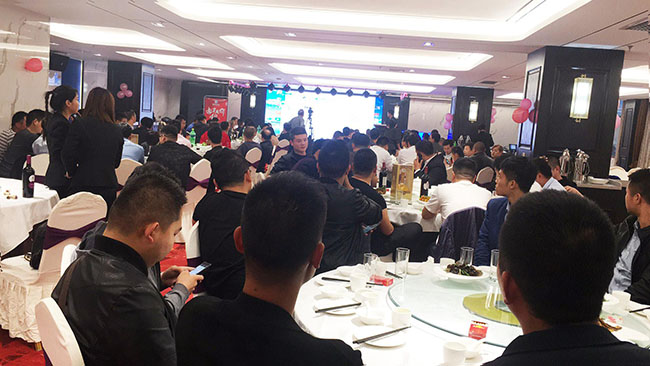 High-end venue layout, well-organized conference organization, huge conference scale, geometric increase in the number of participants... all show the growing appeal of LCF since its channel layout, and many LED display industry professionals I came here admiringly, and the atmosphere was fiery, industry experts and guests had a very happy conversation!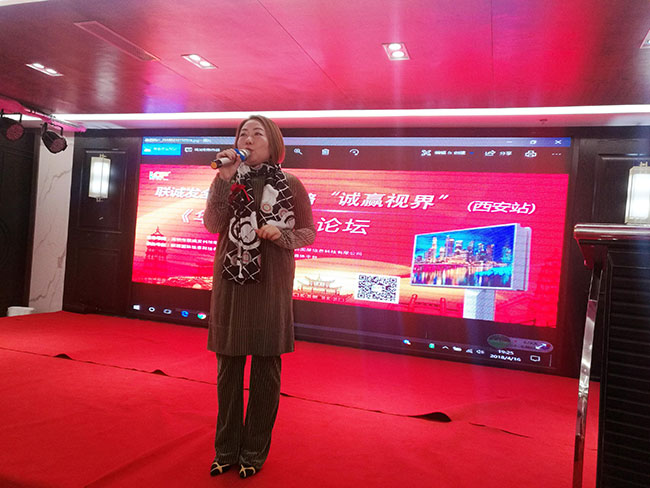 Ms. Long Pingfang, founder of LCF
At the meeting, Ms. Long Pingfang, founder of LCF Technology Co., Ltd., delivered an important speech, conveying LCF's strength and determination to build a national channel market, and made plans for the future development prospects and direction of the group.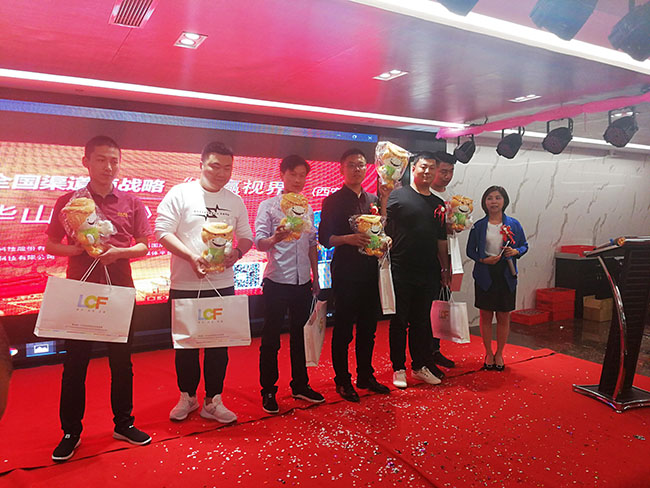 At the meeting, LCF prepared a series of exciting activities for participating merchants, and the scene was pleasantly surprised. These activities not only allow exhibiting customers to have a relaxing and enjoyable experience and learn about the products, but at the same time enhance everyone's recognition and trust in the "LCF" brand.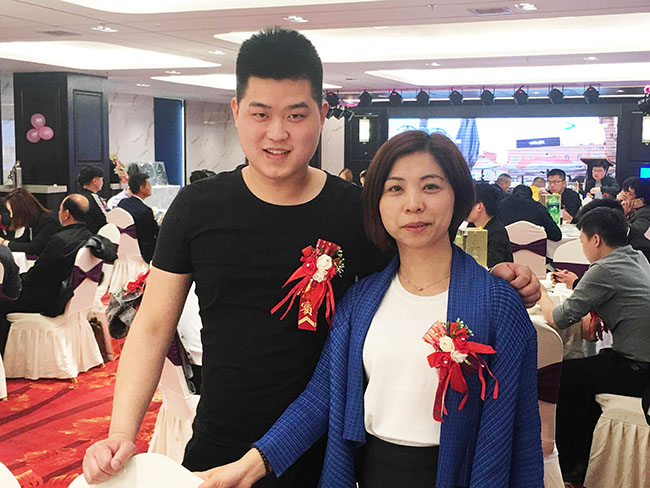 Mr. Wu Meng, General Manager of Guoping Technology, and Ms. Zhang Xiaoling, Director of Domestic Business of LCF
President Wu of Guoping Technology stated that Guoping Technology is a high-tech company integrating design, production, sales, and engineering services. It has distribution agents in 28 provinces and cities across the country and has broad prospects for future development. In this cooperation, the two parties have the same concept and direction, which will better realize the sharing of advantages, establish a professional, open, convenient and efficient LED channel, and create a better user experience.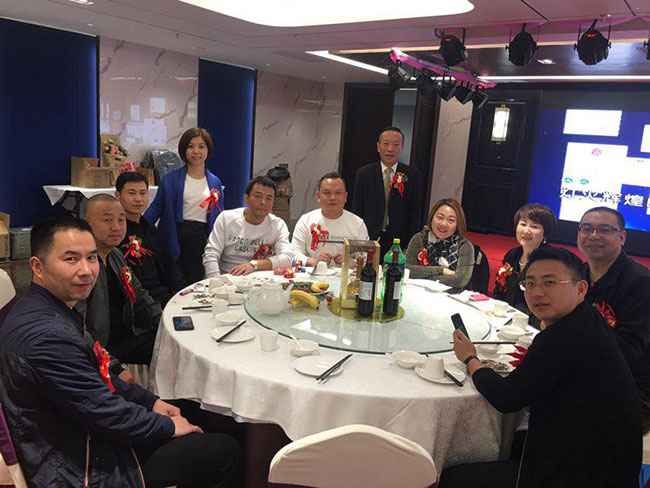 This channel networking meeting is a milestone in the strategic cooperation between LCF and the Northwest regional agency. I believe that in the future, the Northwest channel market represented by Guoping Technology will explode with stronger vitality in the future development. LCF will also join hands with more people with lofty ideals to open a new era of the Chinese dream of LED channels.