The era needs the spirit of Confucian businessmen, and the era needs tens of thousands of Confucian businessmen to stand up! On April 3, 2019, the Boao Confucian Business Forum 2019 Annual Conference and the Boao Confucian Merchants Award Ceremony were held at the Boao Forum for Asia International Conference Center. At the ceremony, the Boao Confucian Merchants Image Ambassador Award, Boao Confucian Merchants Outstanding People, Outstanding People, Benchmarking Figures, Elites, and Boao Confucian Merchants Major Business Contribution Awards were awarded. Ms. Long Pingfang, the founder of Lianchengfa, won the title of Boao Confucian Brand Rod Figure!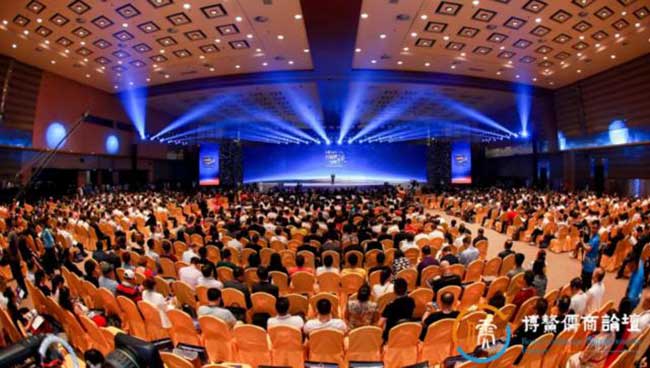 The Confucian merchant culture has experienced thousands of years and has been prosperous for a long time. From the tribute of the Spring and Autumn Period and the Warring States Period to the modern Li Ka-shing, it is undeniable that the Confucian merchant culture has quietly opened the most glorious chapter of Chinese business history in the long history. In the bones of our contemporary Confucian businessmen.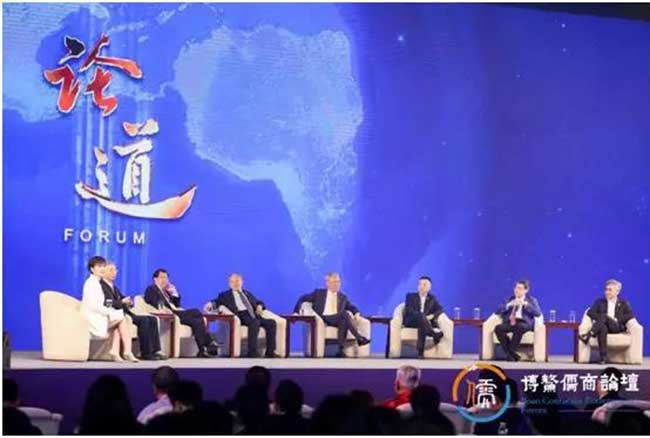 Li Zhaoxing, Long Yongtu, Ni Guangnan, Yan Jiehe, Xie Guoqu, Xu Xiaoliang, and Chai Zhikun are discussing "Reform and Opening Up and the Spirit of Confucian Businessmen" with the host.
At the opening ceremony of the forum, former Minister of Foreign Affairs Li Zhaoxing, former Vice Minister of Foreign Trade and Economic Cooperation Long Yongtu, Academician of Chinese Academy of Engineering Ni Guangnan, Chairman of China Intellectual Property Association and former Director of State Intellectual Property Office Tian Lipu, Chairman of China Private Economy Research Association, Zhuang Congsheng, the former full-time vice chairman of the All-China Federation of Industry and Commerce, and others delivered keynote speeches.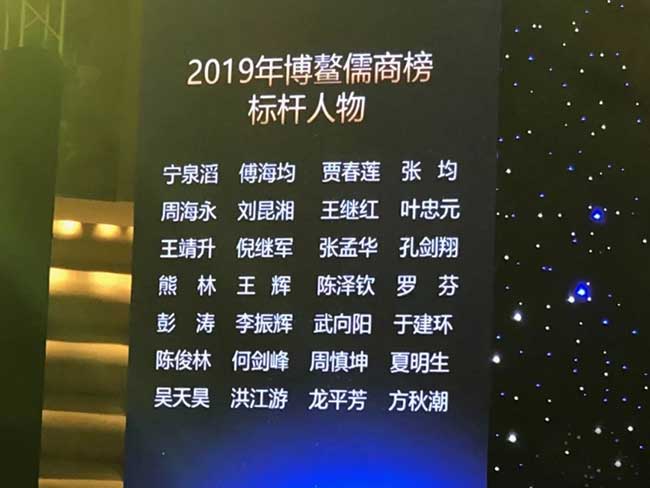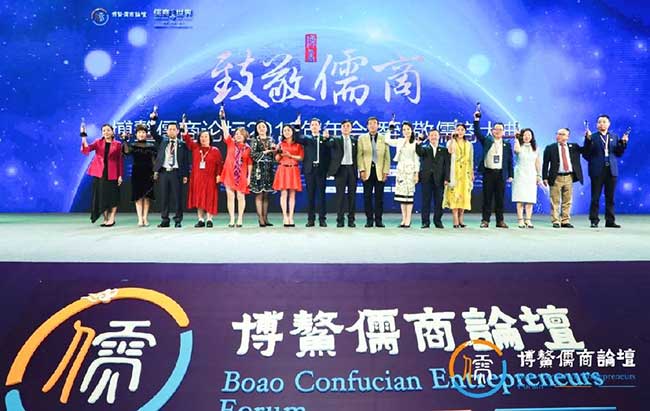 Award scene ▲ Ms. Long Pingfang, founder of Lianchengfa (fifth from left)
The "Boao Confucian Brand Leader Award" is a commendation for successful entrepreneurs. They are legends and heroes in their respective fields, and they are also a group of modern Confucian businessmen with the spirit of new era Confucian businessmen. In the field of LED optoelectronics, when Lianchengfa is mentioned, people always mention Ms. Long Pingfang, not only because she is the founder, but also because she is amazed by her indomitable and persevering 15 years of ups and downs in the founding of the company. The momentum and overall control to move forward.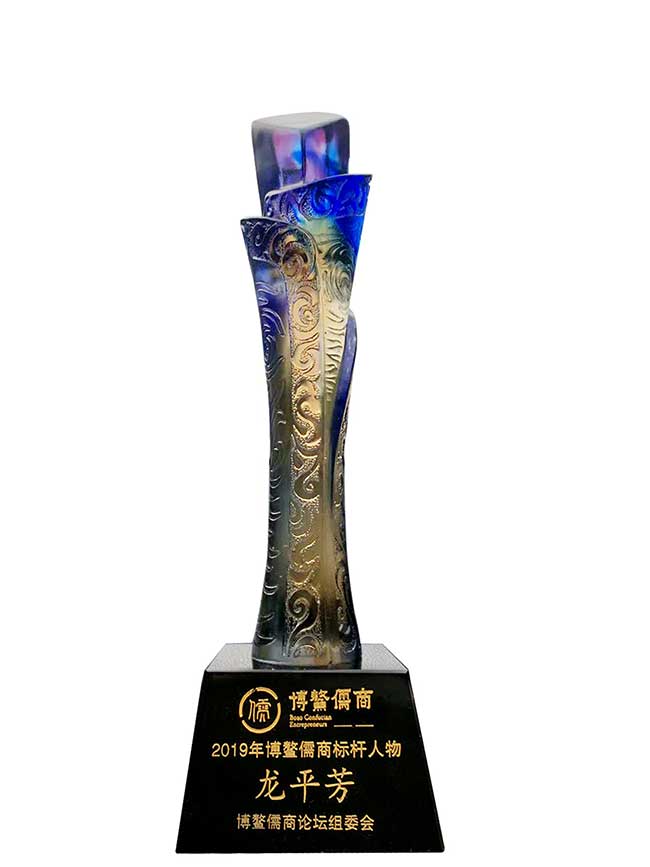 "If you seek people's hearts with Confucianism, the enterprise will get better and better." Ms. Long Pingfang said that the follow-up enterprises will further align with the Confucian business culture of "co-construction, win-win, and sharing", and strive to achieve greater realization of Serve the country".
Lianchengfa, a comprehensive manufacturer in the field of LED optoelectronics----Lianchengfa's official website: www.lcf-led.cn-----Lianchengfa, the LED display expert by your side, just look for the LED display Lianchengfa! 24-hour service hotline: 400 618 8884