A few days ago, the theme of "Innovation Leads Change, Brand Creates Value" hosted by China Digital Audiovisual Network officially announced the winners list of the top ten brands in the digital audiovisual industry in 2020. As a leading enterprise in the LED display industry, LCF Product quality, ultra-high-definition display and brand influence in the display application field have been unanimously recognized by the industry. In this selection, it won the award of "Top Ten Excellent Brands of LED Small Pitch in 2020", which is well deserved.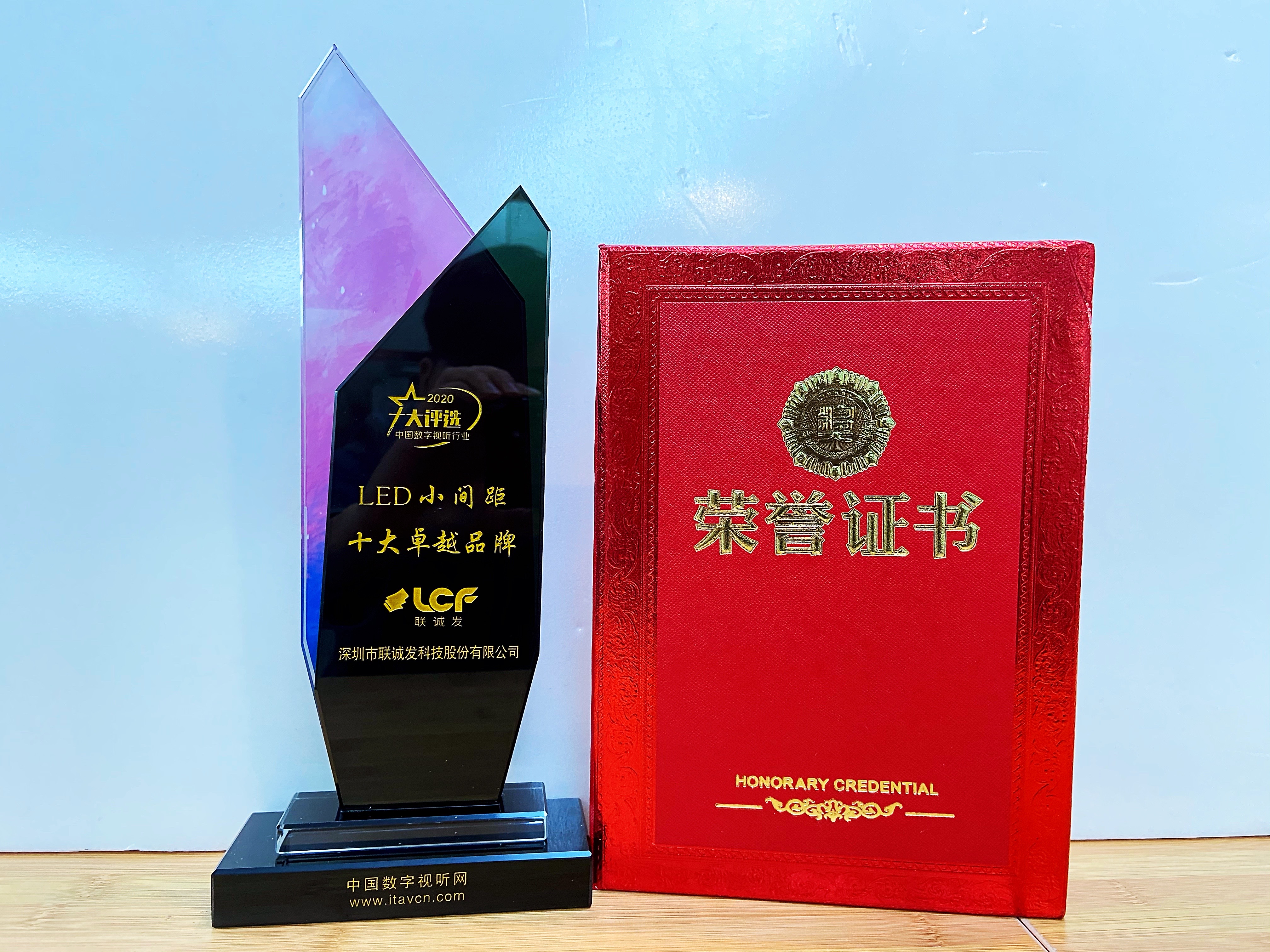 The annual brand selection activity of the digital audio-visual industry is a credible professional selection in the industry. It focuses on comprehensive evaluation of brand influence, technological leadership, market appeal, customer recognition, brand reputation and other aspects. It is in the industry with its impartiality and professionalism. It has established a wide range of reputation and authority, established a batch of brand models through selection, and promoted the innovation and development of the digital audio-visual industry.
This selection activity has received extensive attention from industry professionals, including audio-visual industry manufacturers, system integrators, engineers, agents, distributors, and end users, as well as strong support from expert reviews. After the preliminary online and offline voting and multi-dimensional comprehensive evaluation by authoritative experts in the industry, the "Top Ten Excellent Brands of LED Small Pitch in 2020" were finally selected. The LCF LXX series products have successfully won the award through various selections, which once again proves the leading strength and advantages of LCF's LED small-pitch display technology.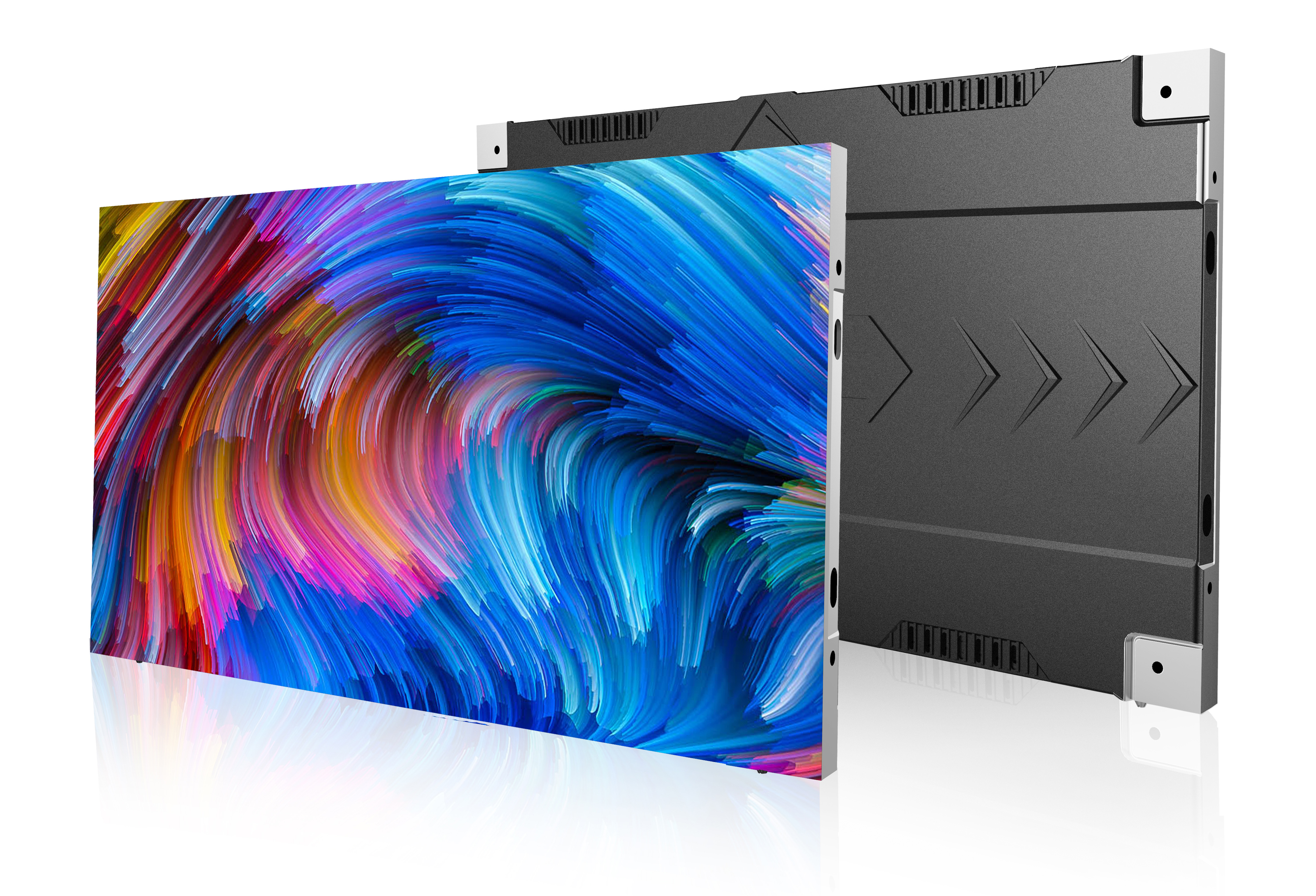 As the world's first-class sound, light and intelligent manufacturing integration service provider, LCF has always LED the process of LED display technology innovation relying on strong technology and product innovation strength. LCF focuses on fine pitch LED products, including advertising display, stage display, business display, data visualization and all-in-one conference machine, etc. LCF takes the lead in launching many MiniLED products in the industry, including LCF all-in-one Conference machine, LXX-K series, LXX-T series and other products. LXX series of award-winning products have integrated the advantages of SMD, COB, GOB and other technologies to solve the problems of ink consistency, joint, bulky box, with high contrast, high refresh rate, ultra-thin, high integration, easy maintenance, low cost and other characteristics, so far have achieved mass production and sales. Many cases have been implemented in smart city big data center, command and control center, security monitoring center and other data visualization smart terminal display, as well as 5G smart lamp pole screen and traffic command monitoring screen.
The LXX award is a high degree of recognition and recognition of LCF's LED display technology and products by colleagues and industry customers. It will also encourage LCF to increase R&D investment, promote product innovation, release capacity effects, and continue to lead LED The display industry is developing rapidly.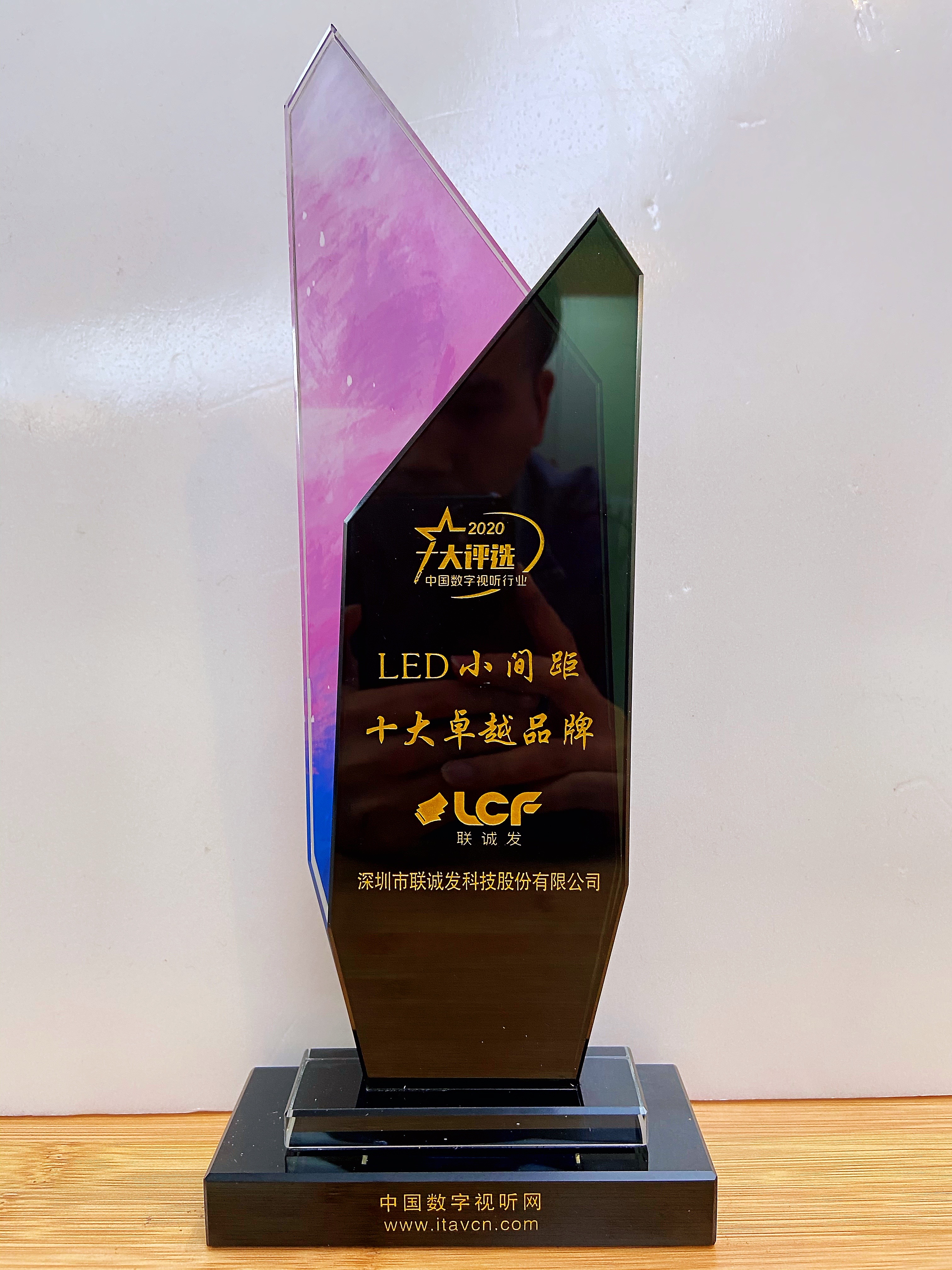 There is no end to breakthrough, and there is no end to innovation. In the future, LCF will turn honor into driving force, never forget its original intention, continue to play its own technological advantages and resource advantages, accelerate the innovation of LED display technology and products, and make positive contributions to promoting the high-quality development of the global LED display industry.