On January 29, in order to implement the requirements of comprehensive implementation of performance management, promote the sustainable development of the company, pursue excellence and achieve the goal of excellence, LCF successfully held the launch conference of Bao'an District Performance Management Standard Implementation Project in Shenzhen headquarters. Long Pingfang, founder and President of LCF, Xie Jin, vice President of Operation, and major heads of all departments attended the meeting.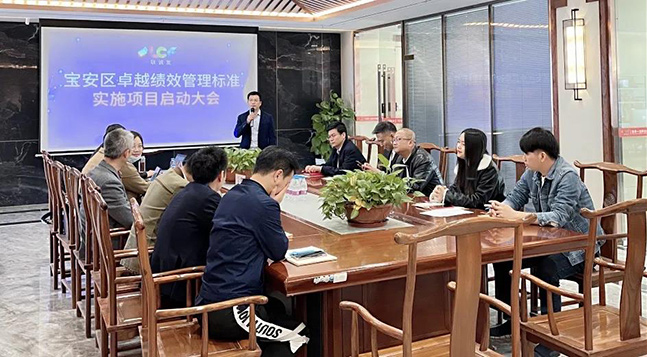 At the meeting, President Xie, vice President of operation of LCF, read out the performance excellence management promotion group document, and expounded the purpose and significance of the company's performance excellence management promotion. It emphasizes that the quality of products and services is the life of an enterprise. All departments should take learning, improvement, innovation and systematic management as the basic concept, draw lessons from international advanced management experience, improve process operation efficiency, adhere to the pursuit of excellent results through excellent process, and pursue continuous improvement of business performance through continuous PDCA cycle.
This meeting we invited the national senior engineer, national registered quality engineer, plant engineering, property management division, the mayor of Shenzhen quality prize director level Wen ShengQing teacher evaluation experts, around what is outstanding performance management performance excellence management, how to do it, why do performance excellence management training.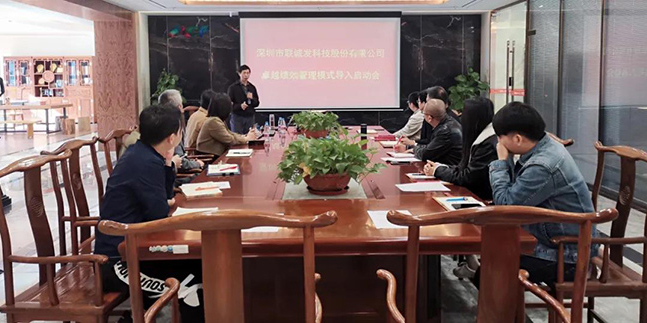 Teacher Wen introduced the background, core values, concepts and modes of performance excellence model in detail by means of "principle explanation + on-site interaction + case sharing", listed relevant standards and requirements, and explained the specific methods for enterprises to implement performance excellence model. In particular, through vivid case analysis, famous barrel theory and numerical comparison, the participants have a further understanding of the role of performance excellence criteria and performance excellence management model in promoting quality improvement. At the same time, Teacher Wen also specially on the government quality award application evaluation preparation for inspection, according to the implementation guide of excellent performance evaluation standards and excellent performance evaluation standards, introduced the focus and process of the evaluation work, highlighted the quality management process and continuous improvement and results-oriented causal relationship.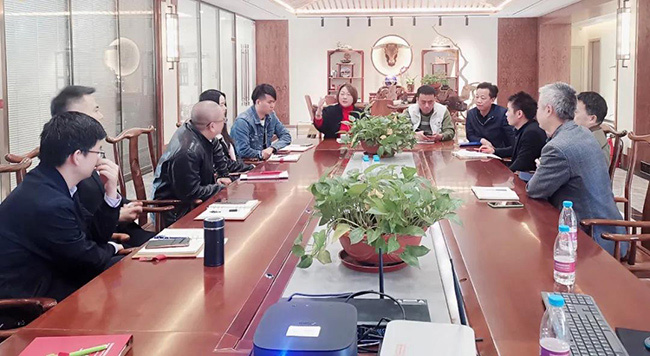 At the end of the meeting, Ms. Long, founder and President of LCF, delivered a summary speech. Ms. Long pointed out that the in-depth implementation of the performance excellence model is an important means to practice internal skills and enhance their own strength in the current market situation. In-depth implementation of the performance excellence model is an important measure for the company to further promote 6S lean management project and establish a comprehensive and refined management system for all staff. The in-depth implementation of performance excellence management model is a systematic project, involving all aspects of the enterprise, including the implementation of advanced concepts, and the systematic application of scientific methods. To do a good job in promoting performance, organizational leadership must be strengthened. Learning and implementing the performance excellence management model is a convenient way to advance from excellent management to excellent management and realize leapfrog development. All departments should improve their understanding, apply what they have learned, participate in, cooperate with each other and cooperate closely, relying on the common strength of the majority of employees, so that the performance excellence management mode can take root and blossom and bear fruit in the company.
Through this meeting, we will further improve the understanding of all departments of our company on performance excellence management, enhance the company's performance excellence management level, and lay a solid foundation for our company to fully implement performance excellence management. Meanwhile, LCF hopes to play a leading and exemplary role in the quality construction of Shenzhen and Bao'an District, encourage more enterprises to pursue excellent performance in quality, and promote the overall improvement of the quality level of Chinese cities.