After passing the twelfth meeting of the first board of directors (May 5) and the second extraordinary general meeting of shareholders in 2017 (May 25), Shenzhen Lianchengfa Technology Co., Ltd. (hereinafter referred to as "Liancheng" Issue") intends to issue shares in the national SME share transfer system. According to the "Stock Issuance Plan (After Adjustment)", the number of shares to be issued this time does not exceed 12 million shares, the issuance price range is 5-6 yuan per share, and the amount of funds raised does not exceed 60 million yuan.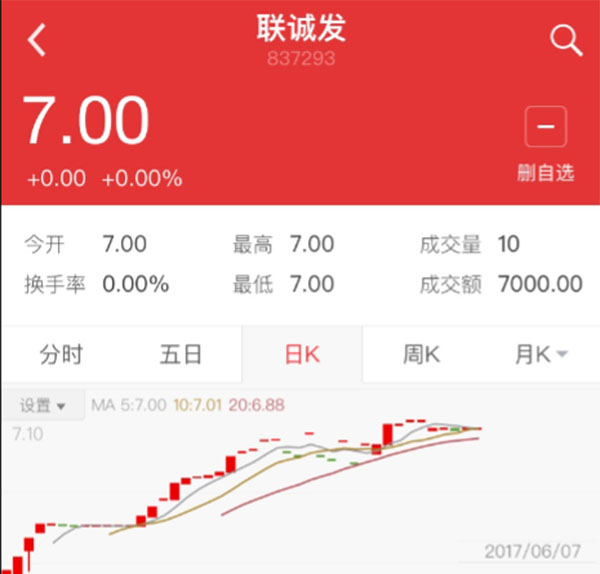 As of 17:00 on May 31, 2017, Lianchengfa (stock code: 837293) and the lead broker Anxin Securities have confirmed that they have received a total of 1,130 shares in the "Subscription Intent Form" that meets the conditions of the stock issuance. Million shares, the price per share is 5.3 yuan, for a total of 59.89 million yuan. The subscription was undertaken by Shenzhen Chuangxin Investment Group Co., Ltd. (hereinafter referred to as Shenzhen Capital) and its subsidiary Dongguan Hongtu Venture Capital, a well-known domestic investment institution. A few days ago, the subscription funds have been remitted to the special fund-raising account designated by Lianchengfa for this stock issuance.
 The specific subscription situation is as follows

  Popular science: Shenzhen Venture Capital is a limited liability company specializing in venture capital initiated and established by the Shenzhen Municipal Government in August 1999. Since its establishment, it has been committed to cultivating national industries, shaping national brands, promoting economic transformation and upgrading and the development of emerging industries, and has now developed into the strongest and most influential local venture capital company in China. The scientific and rigorous investment decision-making and risk control system ensure the quality of Shenzhen Venture Capital's investment, and the number of listed investment companies ranks first in China.
  It is undoubtedly a wise move for Shenzhen Ventures to choose Lianchengfa. Its main business is Lianchengfa, which integrates R&D, production and sales. It successfully landed on the NEEQ on May 19, 2016. , Successfully entered the innovation layer of the New Third Board on May 30, 2017. In 2016, the company achieved operating income of 297 million yuan, a year-on-year increase of 118%; realized net profit of 24.28 million yuan, a year-on-year increase of over 100%; earnings per share were 0.4 yuan. From the overall trend, the development prospects are very impressive.

 Accumulate hard work, innovate and surpass, this strong combination will surely promote the rapid development of Lianchengfa. In the future, Lianchengfa will continue to introduce talents in the LED industry, continuously improve the technical service system, and launch more products that solve customer pain points, so as to further expand the company's influence and lay a solid foundation for the listing plan.