Recently, the "Ministry of Commerce AAA Credit Enterprise" selection event hosted by the Credit Management Center of the China Association of Small and Medium Enterprises was held in Shenzhen Airlines International Hotel. Lianchengfa Technology Co., Ltd. (stock code: 837293) was invited to participate in the evaluation and was awarded the "Enterprise The honorary title of "AAA Credit Enterprise with Credit Evaluation".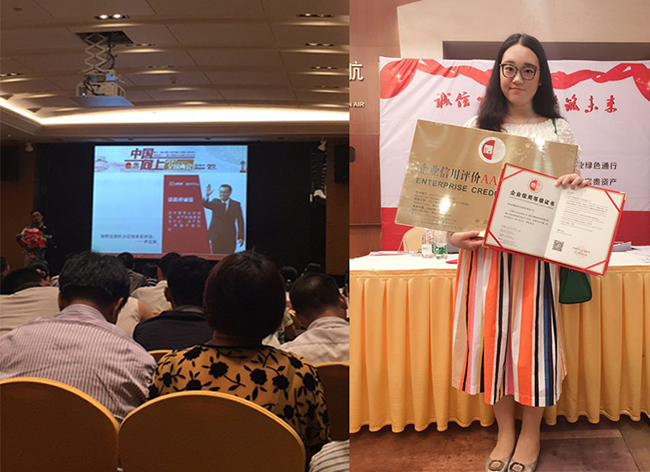 Enterprise credit rating is a reflection of an enterprise's ability to perform business contracts and social responsibilities, and it is also an authoritative expression of the health of an enterprise's daily operating conditions. AAA level is the highest level of corporate credit, which means that the company's business stability is extremely strong, the risk is extremely low, and the credit index is high. It has not only become an important reference basis for enterprises to cooperate with trading partners, credit sales and other decision-making, more high-quality enterprises can obtain more financing, bidding, policy competition and other commercial "green channels", it is the "identity card" of corporate credit value, and more It is a valuable intangible asset for companies to enhance brand value and brand competitiveness.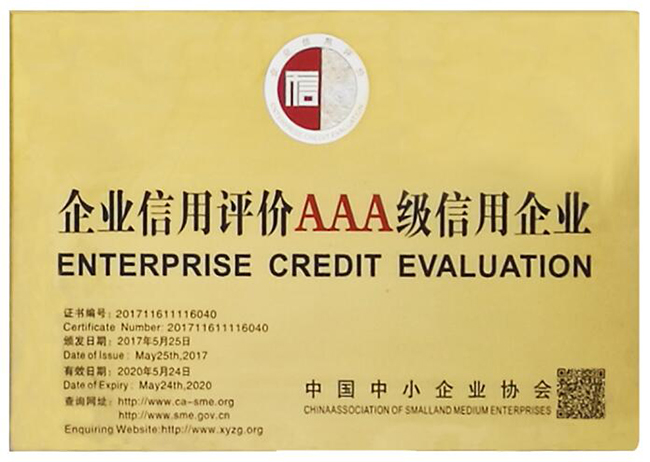 Good credit is the foundation of a company's survival. Honesty and trustworthiness is an important factor in winning the trust of employees, customers and society. It is also an important magic weapon to enhance the company's brand image and enhance its influence in the industry and society. Over the years, Lianchengfa has always adhered to the "integrity-based" business principle, attaches great importance to the establishment of a corporate integrity system, has high standards and requirements, strictly controls product quality, and improves service satisfaction.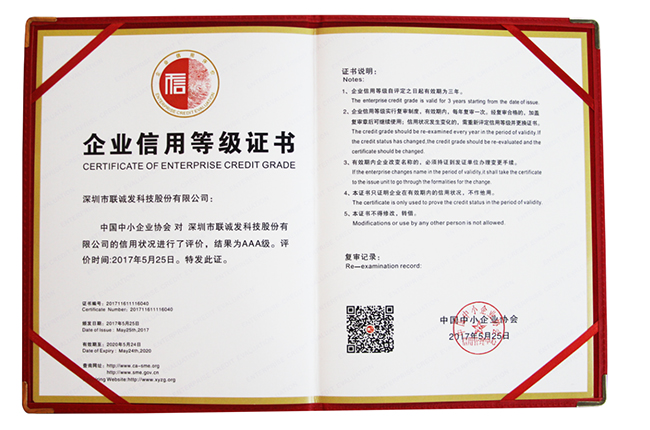 Based on the corporate credit rating evaluation standard and evaluation index system, using credit supervision and big data monitoring methods, in accordance with the principles of fairness and independence, objectively evaluate corporate credit management, operating status, financial status, development prospects, etc., and The credit evaluation office of the association, the credit evaluation expert committee review... through such a wide range of evaluation procedures, it also reflects the gold content of this certificate from the side.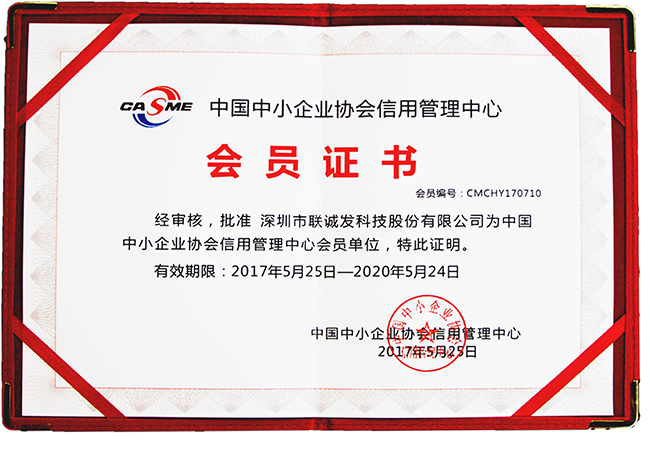 During the same period, Lianchengfa was awarded a license by the Credit Management Center of the Association of Small and Medium Enterprises and became a member unit of the Credit Management Center of the Association of Small and Medium Enterprises of China.
Long Pingfang, the founder of Lianchengfa, said that obtaining the reputation of "AAA Credit Enterprise" is the most direct affirmation of Lianchengfa's integrity management. The achievement of this honor will further enhance Lianchengfa's brand influence and reputation in the industry. In the follow-up, Lianchengfa will unswervingly adhere to this principle and strive to create greater benefits and value for employees, users and society.