The party branch must take up the responsibility of directly educating, managing, supervising, and organizing the masses, promoting the masses, gathering the masses, and serving the masses, and guide the broad masses of party members to play a vanguard and exemplary role. ——Excerpt from the report of the 19th National Congress of the Communist Party of China
According to the relevant deployment requirements of the Central Committee, the Provincial Party Committee, the Shenzhen Municipal Party Committee and the Baoan District Party Committee, with the care and support of the Party Working Committee of Hangcheng Street, on the morning of May 8, 2018, the preparatory meeting of the Lianchengfa Party Branch was successfully held at the headquarters of the group . The attendance rate of party members at the headquarters was 100%, and the resolution to establish a party branch was unanimously passed on the spot. Shenzhen Lianchengfa Technology Co., Ltd. (stock code: 837293) will actively carry out the learning and education work of "learning the party constitution and party rules, learning a series of speeches, and being a qualified party member" in accordance with the actual situation of the group, reviewing the glorious course of the party and implementing it. Xi Jinping's ideological spirit of socialism with Chinese characteristics in the new era will give full play to the role of party branches in tackling difficulties and fighting fortresses in economic entities in the new era. All party members have unified ideas and concepts, and focused on adhering to political and ideological guidance and coordination among various ministries. , Implement service guidance, make the party organization the corporate strategy as the goal, economic construction as the mission, and let all employees have more "sense of gain" and "happiness" as their own responsibility, and provide advice and suggestions for the rapid development of Lianchengfa Practice.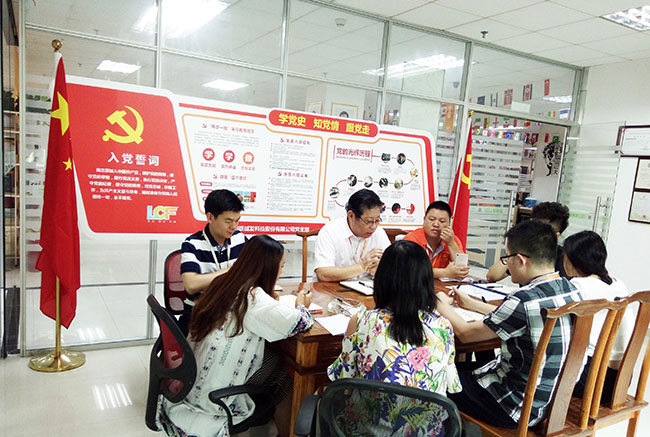 Looking back on history is for today. If you don't have strict political discipline and a sense of the rules, you will lose your way, destroy your image, and lose your strength. The convening of the preparatory meeting of the party branch will not only help the party members of the group to perform their duties as a party member, but also help strengthen the cohesion and combat effectiveness of the group's employees. Follow-up Lianchengfa will carry out party activities according to its own characteristics, with the starting point of enhancing unity, resolving conflicts, and forming a joint force, and urge branch members to communicate more and make more suggestions, bring more positive energy to the group, and show the Lianchengfa family. Beautiful sight.