With the national debut of the "Longxian" series, Liancheng's small-pitch LEDs caused a huge sensation and response in the terminal, and the "Dragon Art" series created for the rental market has already triggered a wave of speculation in the industry before the opening. ! On May 9th, at the enthusiastic and passionate "Dragon Art" new product launch conference (Guangzhou), Wang Bo, general manager of Huarong Yuncang, will also visit the site and explain the reasons for choosing Lianchengfa from the perspective of partners.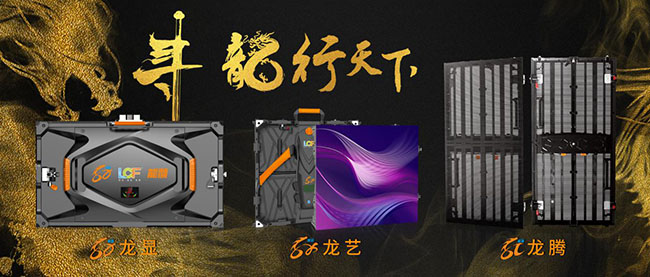 "Long Xian", "Dragon Art", "Long Teng"
"Planting a good sycamore tree to attract phoenix to live" can be traced back to the origins of Lianchengfa and Huarong Yuncang. One has to mention Best Management Consulting Co., Ltd. Since the introduction of "Best" in 2018, Liancheng In the field of LED optoelectronics, it is actively exploring new models and new business formats, and reforming business models, which has attracted great attention from Huarong Yuncang.
When Huarong Yuncang met Lianchengfa, everyone frequently contacted and cooperated in half a year. On March 4th, Kunming Great Times New Product Launch Conference, March 21st, Huawei China Ecological Partner Conference, April 3rd Yiwu Fortune Group The press conference and other projects have made Lianchengfa feel the extraordinary attraction of the integration of Huarong Yuncang's resources, and made Huarong Yuncang have a new understanding of the strength of Liancheng's integrated sound, photoelectric stage and beauty solutions. The two sides appreciate and encourage each other, and have established a partnership of teachers and friends. Today, Lianchengfa and Huarong Yuncang formally reached a strategic cooperation agreement, which will create an era of prosperity in the leasing market!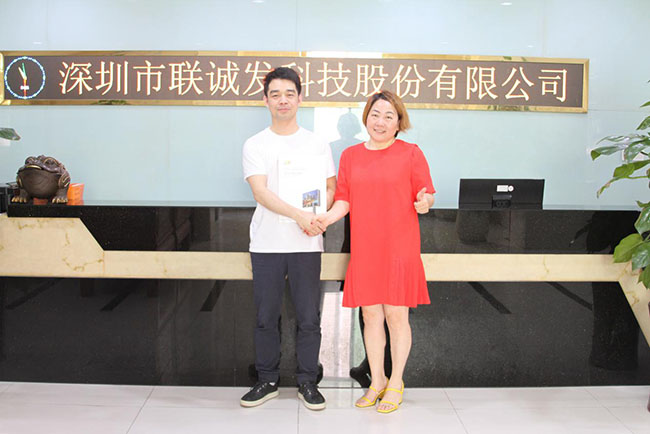 Group photo of Wang Bo, general manager of Huarong Yuncang, and Long Pingfang, founder of Lianchengfa
Huarong Yuncang is the first Internet shared leasing platform for performance equipment in China. It is a B2B shared operation model of the industry chain that uses the Internet to complete online ordering, trading, evaluation, and delivery. Its birth can not only build a resource sharing and win-win platform for performance leasing companies, but also indicates that China's performance equipment leasing industry will enter a new era of sharing resources. According to Wang Bo, general manager of Huarong Yuncang, the Huarong Yuncang platform has more than 1,000 performance equipment rental counterparts settled in. Currently, the seven major cities of Fuzhou, Xiamen, Wenzhou, Wuhan, Shenyang, Changsha, and Chengdu have successfully landed. Follow-up plans to establish about 30 shared storage centers across the country. These sub-warehouses will be fully open to partners in a shared manner, which will not only improve the overall delivery efficiency, but also meet the needs of dealers for multi-point delivery.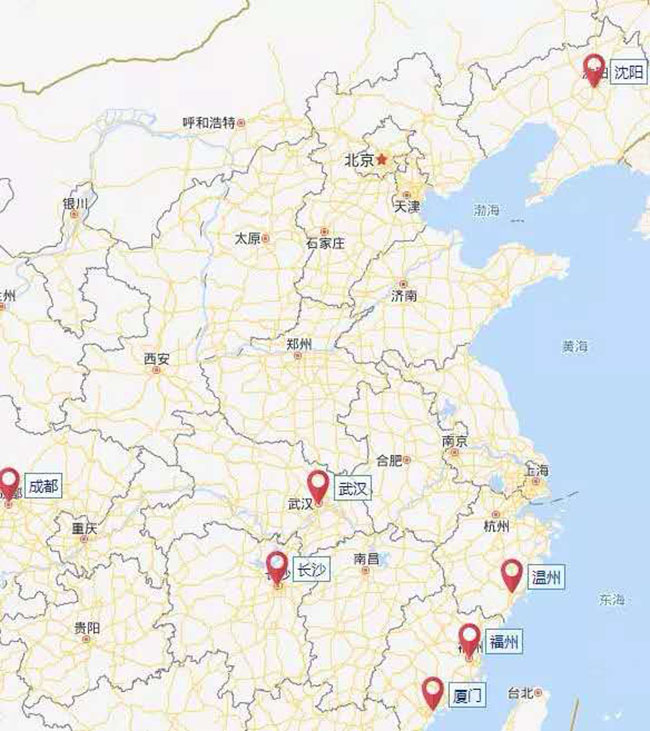 Huarong Yuncang has settled in
Wolves like to live in groups and never go alone. Only in groups to keep warm can they travel far away. In order to fundamentally promote the standardization and unification of LED display products and services, Lianchengfa has integrated the market, integrated capital, integrated services, and through close cooperation with key suppliers such as Colorlight, Juneng Weiye, and Cinda. The customer shouted out the promise of "the product is guaranteed for more than two years", fulfilling the responsibility of an enterprise.
From May 6th to 8th, the second Digital China Construction Summit will be held in Fuzhou, Fujian Province. There is no doubt that Huarong Yuncang will continue to use Lianchengfa LED large screens to escort the summit. We will wait and see how much surprises Lianchengfa and Huarong Yuncang will bring to each other and the industry if we cooperate with win-win cooperation and move forward lightly.
Lianchengfa, a comprehensive manufacturer in the field of LED optoelectronics----Lianchengfa's official website: www.lcf-led.cn-----Lianchengfa, the LED display expert by your side, just look for the LED display Lianchengfa! 24-hour service hotline: 400 618 8884