Life is a long, long journey. In the days and nights of youth, there is always someone who will be the light to light up this journey. Fortunately, she is my dear Angela-Angela Chang! On the 23rd, at the Venetian Macao's Cotai Arena, Angela Chang's 2019 "Journey" World Tour is here!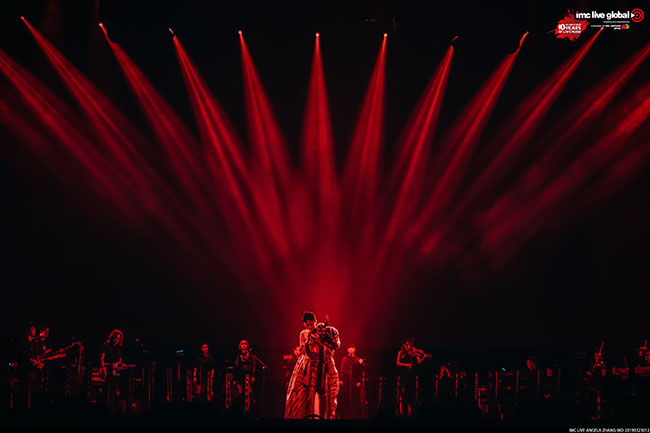 "Some people can't tell what's good, but no one can replace it." Nowadays, listening to "journey" is more about listening to the voice of youth and growth. "Fables", "Aurora", "Walk in the Rain", "The Sun in the Palm", and "The Lost Beauty", with explosive and recognizable sounds and familiar melody, people feel infinite power.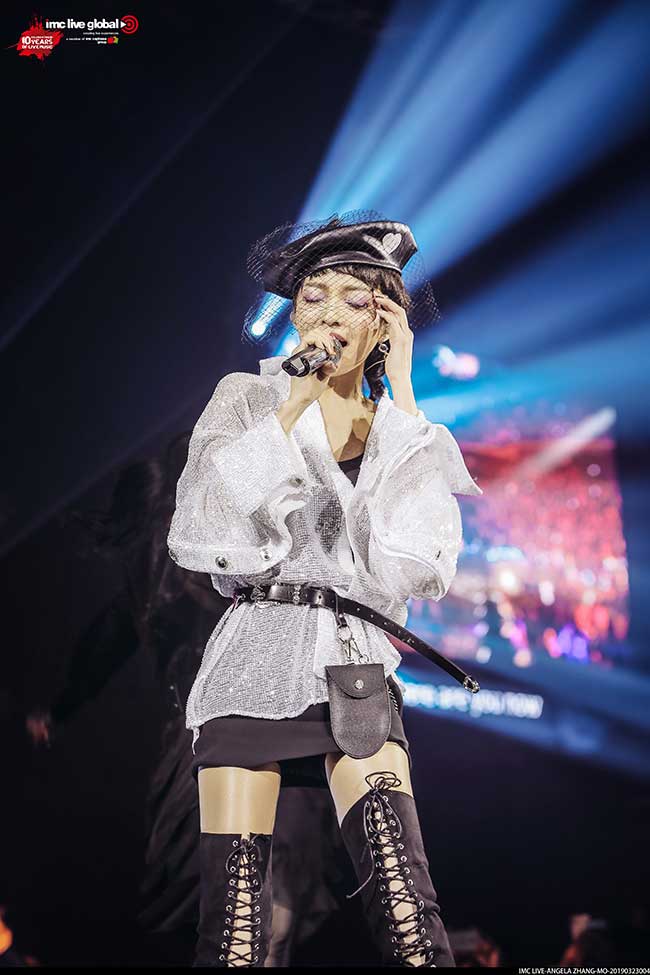 Amazing at first sight, goodbye still. When the song thinks, it's like returning to that youthful time in an instant, you love to talk, I love to laugh, and I know how much flowers fall in my dreams. "There is a bald eagle hovering in front, a bitter whisper behind it, and a black fairy tale is a baptism for growing up." However, in just ten years, Angela Chang went from an idol drama princess to a young queen in the music world. Come to Nirvana. And many post-80s and post-90s, studying, growing up, falling in love, and working, will never have to say goodbye to carefree. It turns out that in Angela's song, we are all singing.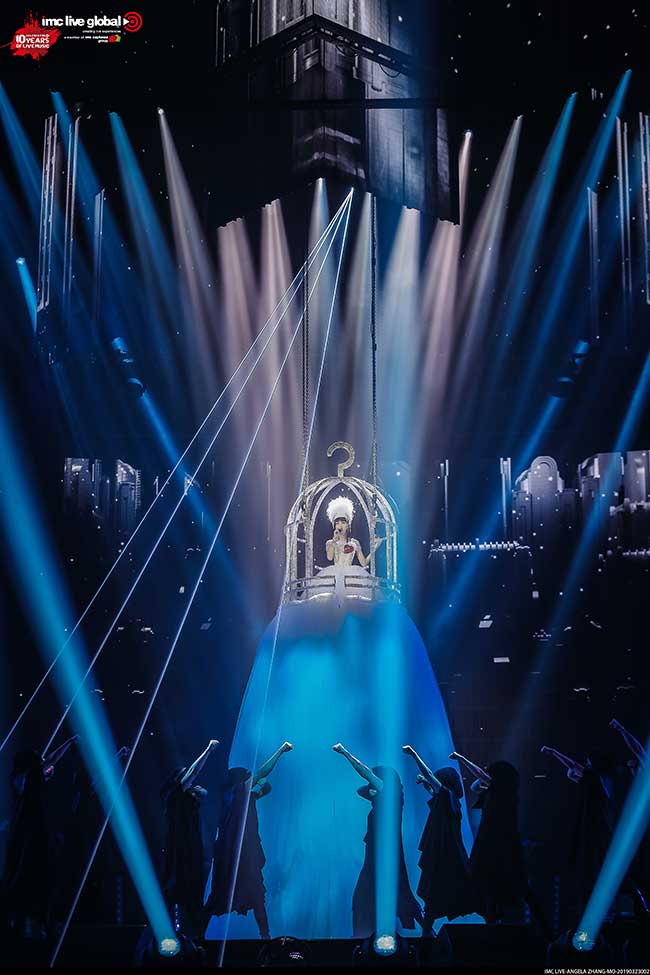 "You can push me down the cliff, and I can learn to fly." As a powerful singer, Angela Chang, who became popular, did not stop. Starting from the midsummer of 2018, her singing has spanned the four seasons! Tossing around 27 cities at home and abroad, presenting 28 brilliant performances. At the end of this "journey", I would like to thank the organizer IMC Captasia Group for choosing the LCF visual creation team. It is reported that the last time the LCF visual creation team participated in a star concert at the Cotai Arena in Macau was Jay Chou's "The Strongest on the Surface 2" on December 14-17 last year.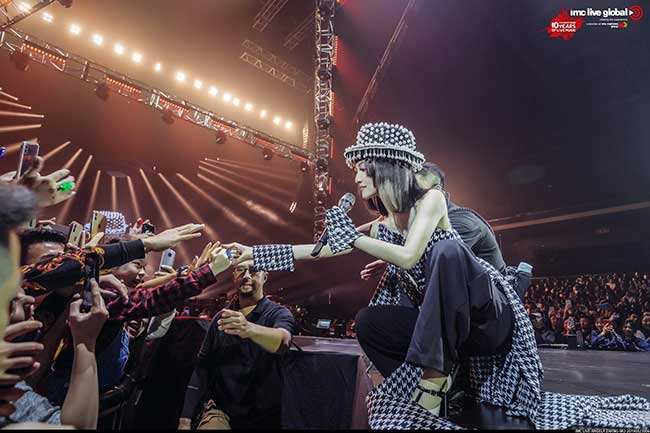 The Cotai Arena is the largest indoor venue in Macau. There are no pillars inside and can accommodate 15,000 spectators. It is an ideal venue for large-scale events. The Angela Chang's concert can be described as high-standard and generous! The top stage beauty and lighting make every effort to create the world's top visual and auditory enjoyment. Tens of thousands of steel pipes are staggeredly built into a hollow mountain-shaped barrier. The stage is like a wild goose spreading its wings, showing a state of stretching and embracing. "Invisible wings", tangible!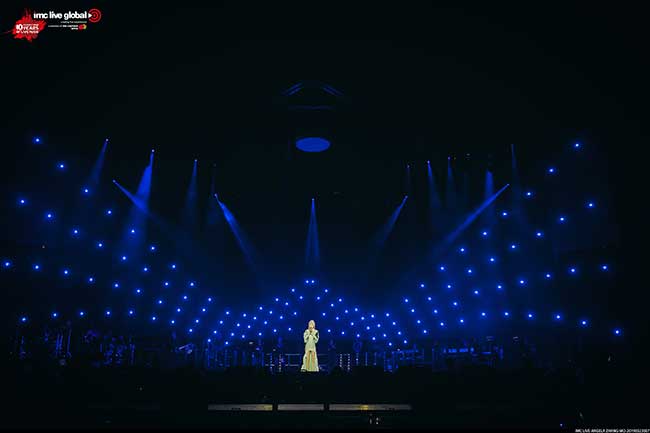 The whole stage uses Lianchengfa hollow screen P6.944 with a total of 500 squares. In addition to the conventional stage LED display, multiple small suspended screens set up around the big screen are also eye-catching tools. The triangular prism-like structure is novel and unique, which matches each song. The scenes of the scene are lifelike, with full-color laser lights flashing and changing with the theme of "journey", making the audience deeply immersed in the scene of each song.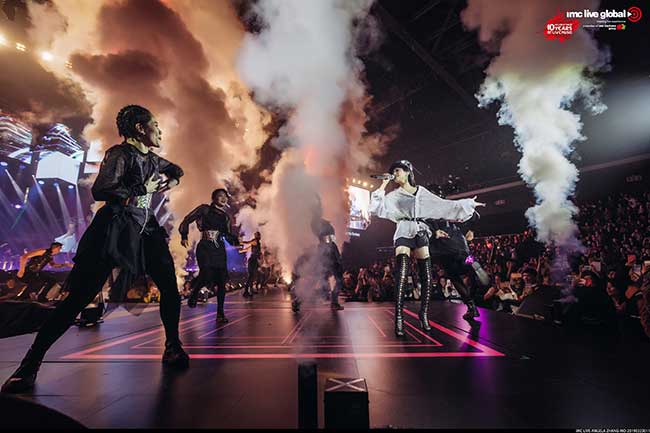 Say goodbye to youth and embrace the future! Life still has to move on. I believe that Angela Chang can use her invisible but powerful wings to fly farther and farther. Looking forward to the future LCF visual creation team can meet her on a better stage! I also wish to ourselves that we also have an unyielding soul in the long journey of life, and we will move forward courageously and brilliantly.
Lianchengfa, a comprehensive manufacturer in the field of LED optoelectronics----Lianchengfa's official website: www.lcf-led.cn-----Lianchengfa, the LED display expert by your side, just look for the LED display Lianchengfa! 24-hour service hotline: 400 618 8884