On February 25th, a delegation led by Bai Zhengyu, director of The Bureau of Administration and Data of Bao'an District, Shenzhen, visited the Shenzhen headquarters of LCF to participate in the survey, learn more about the operation of the enterprise and listen to the development demands of the enterprise. Long Pingfang, founder and President of LCF, and the company's senior management team warmly received the visiting leaders.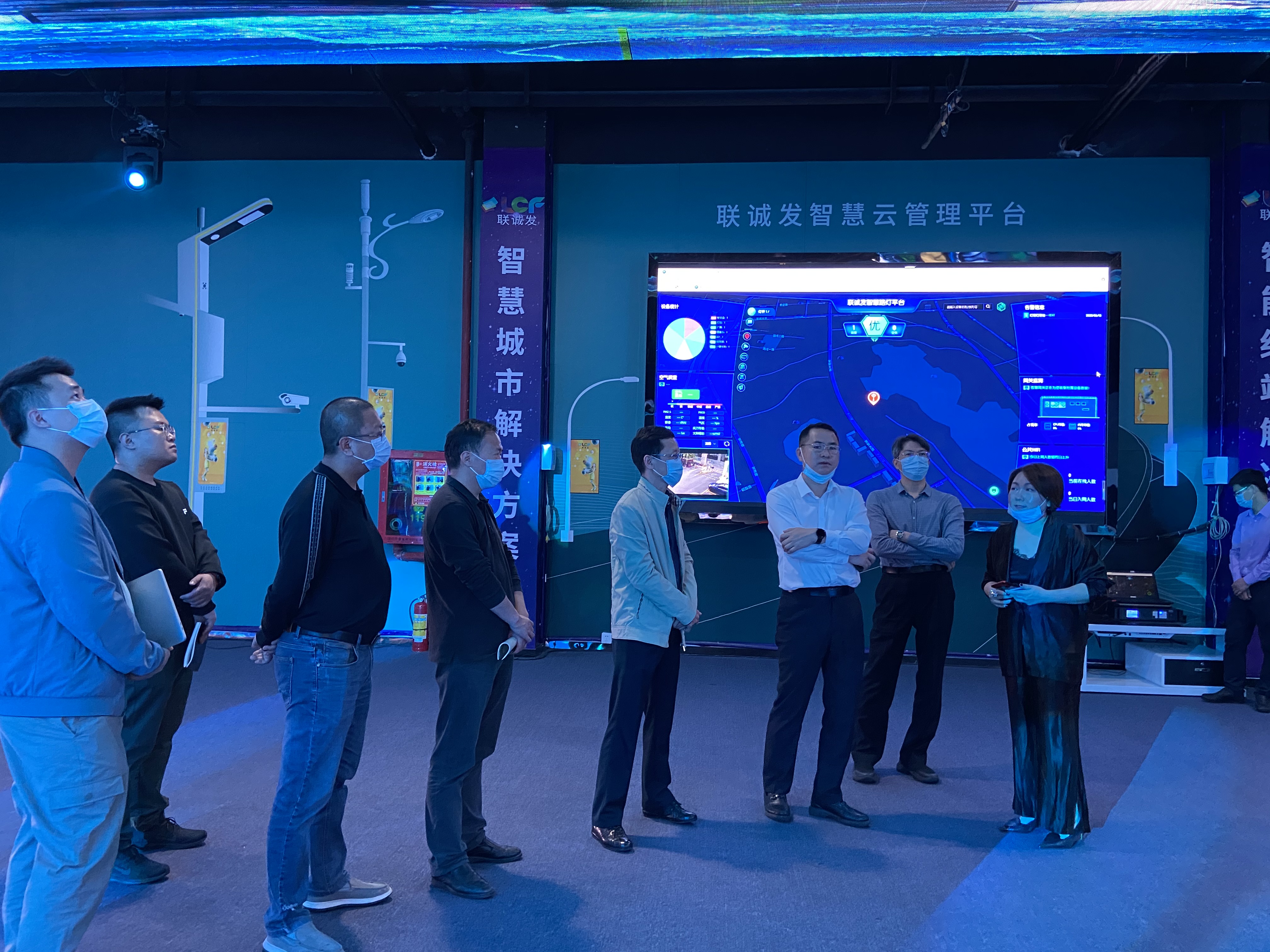 During the visit and exchange, President Long Pingfang extended a warm welcome to Director Bai and his delegation, and introduced the operation status and strategic layout of LCF in detail to the visiting leaders, focusing on the application of smart rod in smart city construction. According to Long, there have been more than 100 smart rod winning projects in 2020, with the scale reaching about 45 billion yuan. As a leading enterprise in smart rod industry, LCF has been exploring the smart rod field for many years. Its smart rod products are integrated with intelligent lighting, 5G micro-base station, charging pile, one-button alarm, security monitoring, voice broadcasting, communication base station, environmental monitoring, vehicle-road cooperation and other functions. In addition, the smart cloud management system independently developed by LCF can be combined with the smart rod, smart city intelligent management platform and LED screen for local data analysis and remote visual display. LCF's comprehensive smart city solution has also been successfully applied in Hangzhou, China, Malaysia and other places.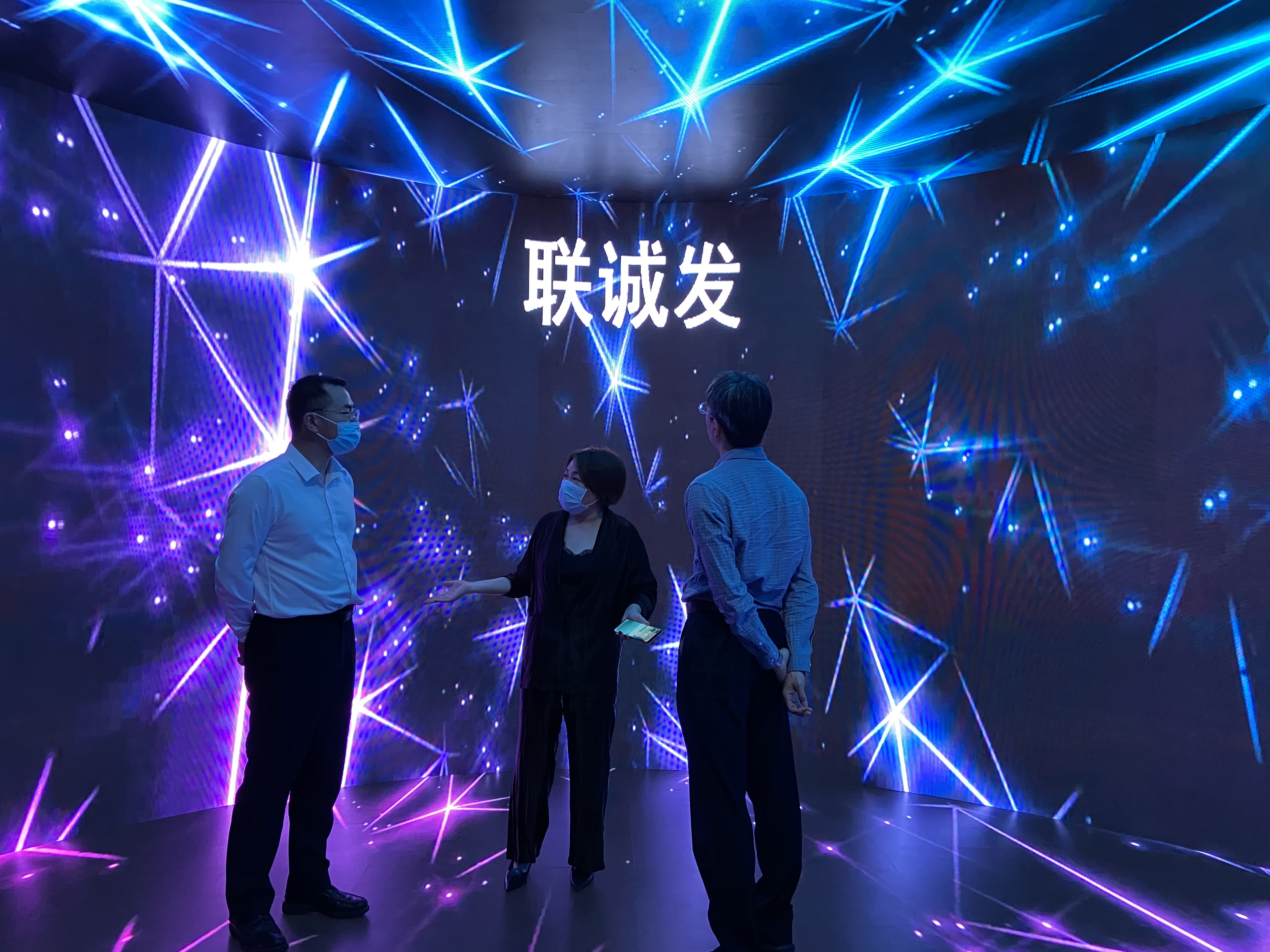 White, director of the couplet Cheng with wisdom rod integrated solutions in the contribution wisdom city construction, given the affirmation, circulate in countries such as new construction, economic strategy driven by wisdom rod industry prospects, at the same time look forward to bar industry to promote the wisdom of city construction, to speed up the construction of manufacturing powers contribute more power. Director Bai stressed that we will unswervingly provide high-quality services to enterprises and take practical actions to help enterprises grow bigger and stronger. In the end, Director Bai hoped that LCF would continue to adhere to innovation and development, pursue excellence, lead the industry, introduce more and better products and services, and make greater contributions to the construction of the Guangdong-Hong Kong-Macao Greater Bay Area and Shenzhen pilot Demonstration Zone.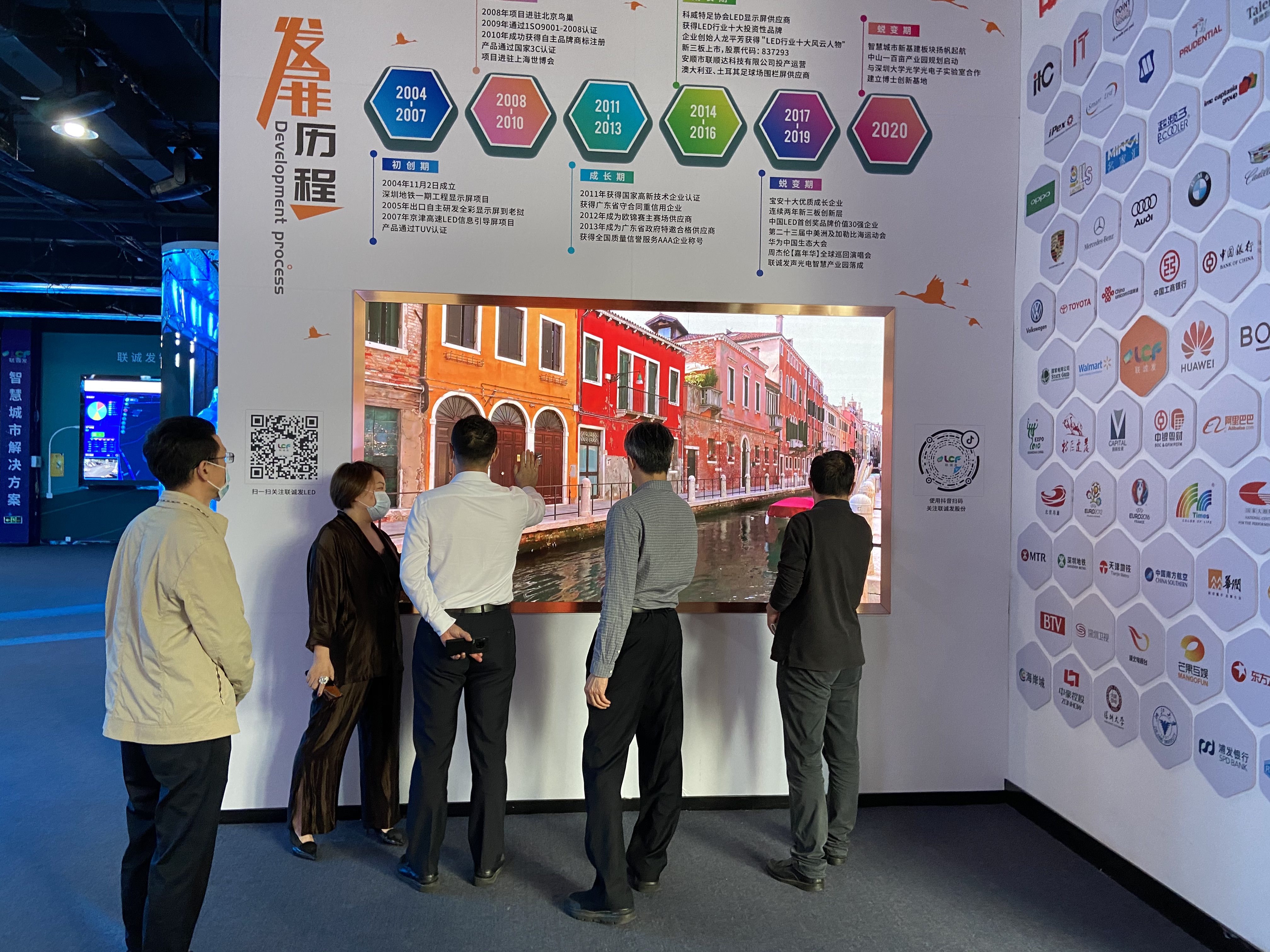 The visit of the leaders of the district Administration and Data Bureau is a favorable opportunity for LCF to further improve its smart city construction. In the future, LCF will continue to focus on the innovation and breakthrough of LED display technology and smart city integrated solutions, join hands with more partners, strive to promote the high-quality and rapid development of smart rod industry, and make modest contributions to the new national infrastructure and smart city construction.