On March 18, 2016, the "Alibaba Shanghai Pudong VIP Customer Dream-seeking Journey" walked into Lianchengfa, led by Shanghai Hengyuan Polymer Materials Co., Ltd. Shen Yuehua and Shanghai Xiangyuan Biotechnology Co., Ltd. Zhang Qiufang, etc. More than 20 business executives and sales elites from Pudong, Shanghai came to Lianchengfa for a visit and guidance, and were warmly received by Ms. Long Pingfang, the founder of Lianchengfa.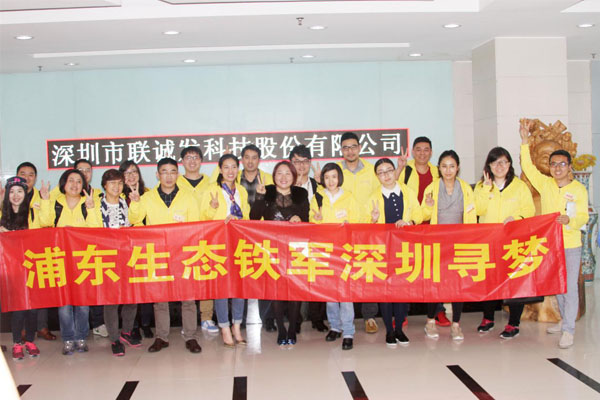 During the meeting, Mr. Huang Yongqiang, the manager of overseas marketing and sales department, gave a brief introduction to the development of Lianchengfa. Since its establishment in 2004, Lianchengfa has been focusing on the technology research and development, production and sales of LED displays for 12 years. I just want to do one thing well, that is, to produce high-quality LED displays, to provide customers around the world with high-end products and after-sales service with heart, caring and confidence, to build a brand with products, to win the market with mouth and spleen, and to influence customers with service! As a brand enterprise in the LED display industry for 12 years, it has continuously improved and improved itself with strict technology and quality standards to ensure high product quality and "quality" wins people's hearts; actively carry out brand diplomacy, integrate resources, and join forces. , Disregard the heroes.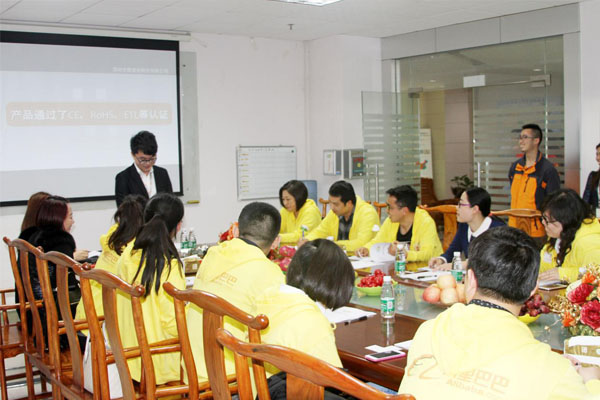 Huang Yongqiang, Manager of Foreign Trade Department of Lianchengfa, made a speech
Ms. Long Pingfang extended a warm welcome to everyone. VIP customers who belong to the Alibaba platform will share, communicate and grow together. Over the years, Lianchengfa's overseas market has been moving towards a good development direction, with agency companies in more than 90 countries including France, Germany, Spain, Russia, Vietnam, India, the United States, Malaysia, Kuwait, Thailand, Italy, and Argentina. Established a good cooperative relationship, more and more overseas agents favor Lianchengfa. Ms. Long Pingfang said that Lianchengfa's overseas market cannot achieve such good results without an excellent team, the efforts of overseas elites, and the shaping of a team. Shared the sustainable strategic model from "domestic production (B2C)-overseas operations (B2B)-global brand B2B2C)", foreign trade team management methods, sales incentives, and methods such as product technology + brand culture + Internet mode to create An all-round team uses "wolf culture" to turn all sales elites into brave wolf kings.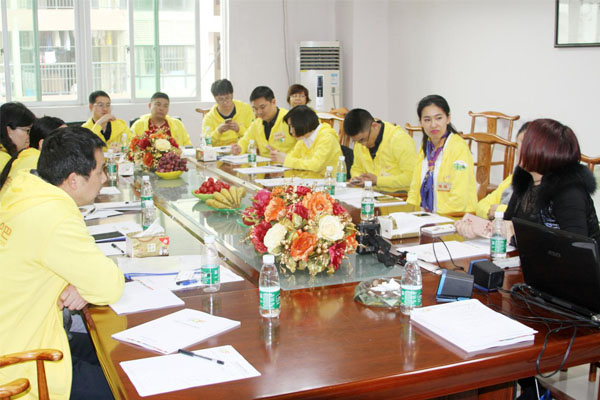 Ms. Long Pingfang, the founder of Lianchengfa, is also a VIP customer of the Ali platform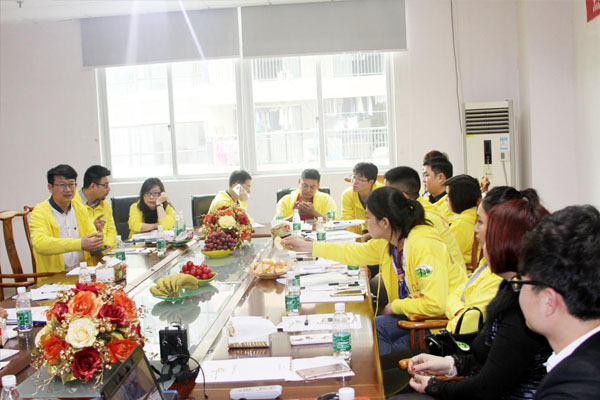 Ms. Long Pingfang, the founder of Lianchengfa, shared and interacted with VIP customers of Alibaba Shanghai Pudong
In the sharing session, more than 20 corporate executives and elites spoke highly of Lianchengfa's achievements. In the sharing and questioning session, more than 20 corporate executives and elites asked more than 100 questions. They all said that the learning this time has different gains from the past. The gains are that companies need to work harder, companies need to build better teams, and companies need better corporate brand products and brand culture. Mr. Shen of Shanghai Hengyuan Polymer and Mr. Zhang of Shanghai Xiangyuan Biological also made a simple sharing at the meeting. Everyone has improved in sharing, and has a better opportunity to learn from each other in the sharing. In the future development of the company Have more reference and common development.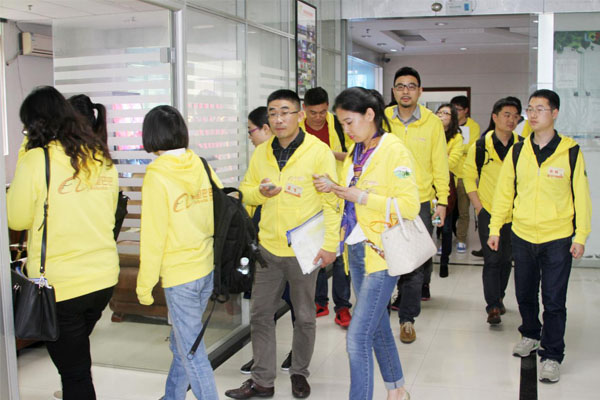 VIP customers from Alibaba Shanghai Pudong visit the LED display area of Lianchengfa