Spring in March, the most beautiful women. The 111th International Women's Day has arrived!
Some say women are half the sky. In fact, women to the world, far more than half the sky. Bing Xin once said: if there were no women in the world, the world would lose at least five tenths of the truth, six tenths of the goodness and seven tenths of the beauty.
Is a woman dressed up this world, view of the world of mortals neon clothes, colorful, like a hundred flowers, dazzling and gorgeous.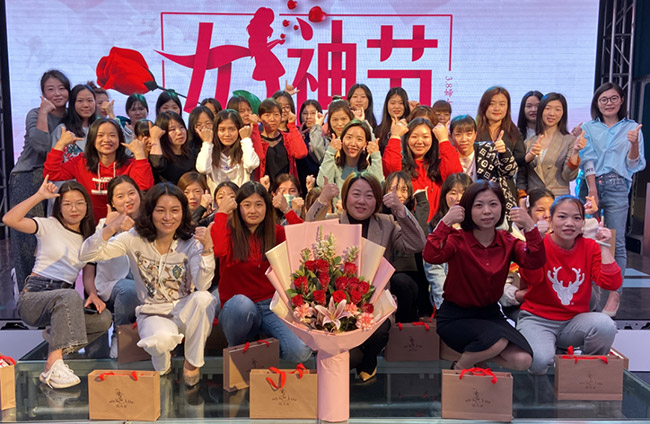 LCF Queen Group Photo
Rousseau said: The world is a woman's book. Is a woman dressed up the world, this world because of a woman, only appears particularly beautiful and moving.
There are thousands of women in the world, let every woman live out their most beautiful posture, treat time, treat others, also treat yourself!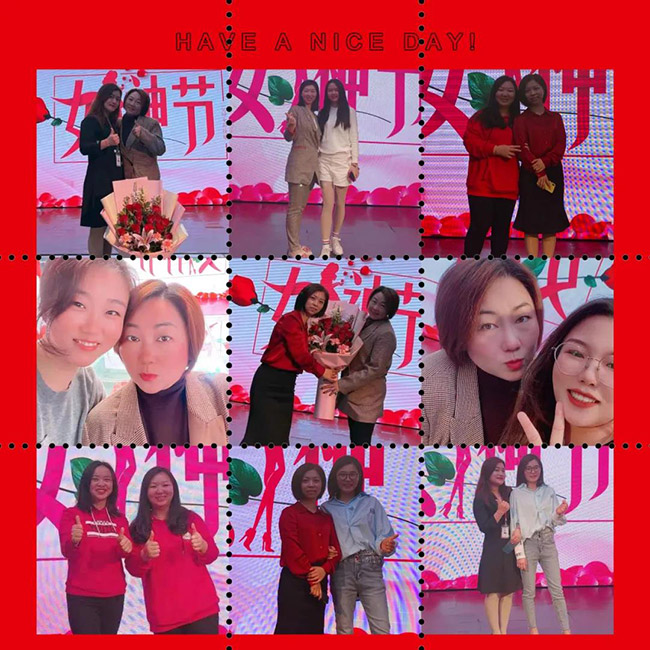 Sales Centre
All the female salesman of LCF sales center, not only do the documentary and system operating behind the solid work, also in sales and brand the first line of business for the company take the lead, they in the commendation meeting for the company repeatedly won the pin and so on many honorable mention, they just about equally principle of career life, live a good, live beautiful!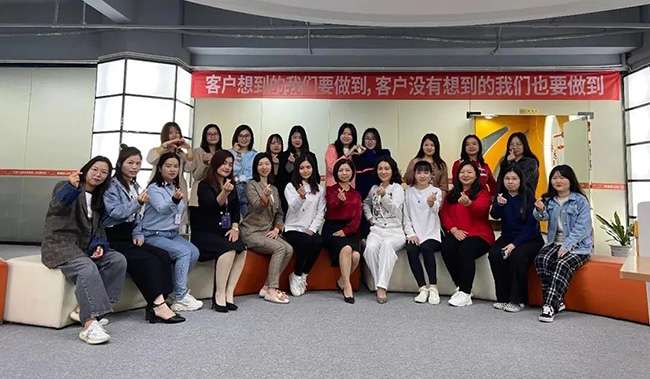 LCF Queen of Sales Centre
Manufacturing Centre
At home, they can sit in the kitchen, be sensible and warm at the same time. On-the-job field, they are efficient in both brainy and brawny activties , whether it is production arrangement or safety, operation can see their conscientious figure. "Hard work, you are really great!" Daughter, wife, mother, of any kind, you are more beautiful than the world is, and because you bring so much good to the world, you deserve to be treated more gently.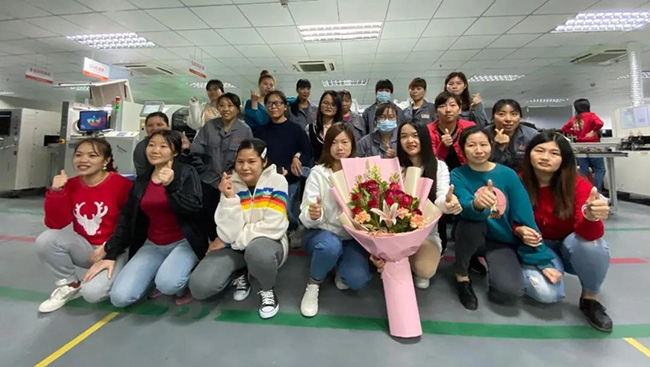 LCF Queen of Manufacturing Centre
March 8th Queen Festival, please send a blessing to every woman around you, thank them for their pay and care. On this day, all women are goddesses, and I wish all goddesses in the world: youth at ease, smile like flowers! May you be more charming than flowers, may you shine, may you fragrance, may you live like a painting!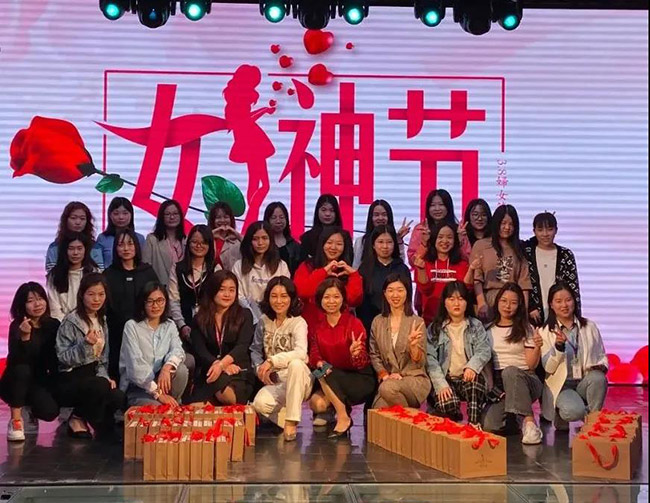 Nowadays, women occupy an important position in all fields. It's family, it's work, and it's organized work and life. Not only that, but also in a little spare time, find time to learn, and constantly improve themselves. Too many remarkable women have made brilliant achievements in their own fields with their own intelligence. Both inside and outside, wisdom and elegance coexist. Long Pingfang, founder and president of LCF, is such a modern female entrepreneur with wisdom and personality, low-key and introverted. The most beautiful spring like you, peach blossom burns less than you.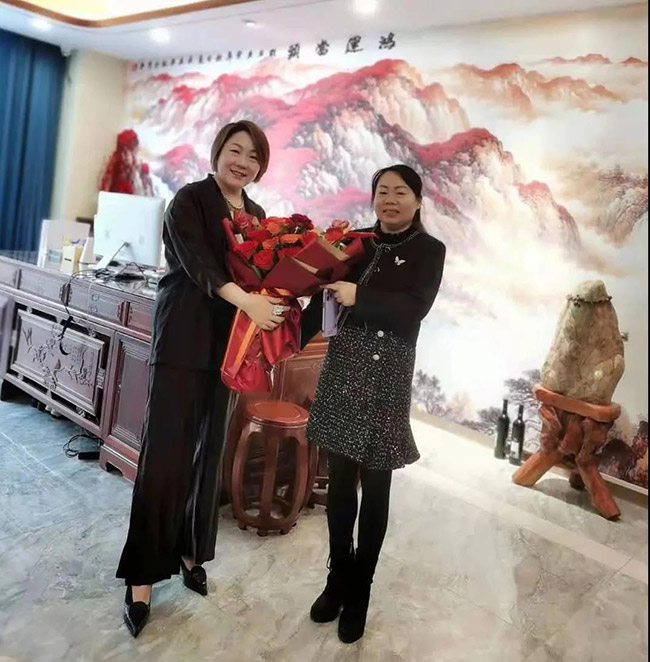 CEO Ms. Long (left) and Liu Xiangming (right), chairman of Hangcheng Sub-district Women's Federation
There are a lot of ordinary women, shining in the ordinary life, a hand of firewood, rice, oil, salt, sauce, vinegar, tea, a hand of piano chess, calligraphy, painting, singing and dancing. Their beauty has connotation, originally weak shoulders, but carry the heavy burden of life. Could have become greenhouse flowers, but live into a strong cactus. They let the years go by, the heart is always soft, in self-esteem, self-confidence, self-reliance and self-improvement dedication of women, singing the song of women.
The world is beautiful because of women, fragrant because of you! Thank you for holding up the other half of the world!
On this beautiful and special festival:
LCF wish all women in the world such as: the charm of the flower, the delicate and charming of the flower, the brilliant flower, the gentle beauty of the flower.