On the morning of October 16th, Liu Xuedong, Mayor of Hongmei Town, Dongguan City, Guo Wang, Chairman of Hongmei Town People's Congress, Member of the Town Committee Ye Guangwen, Director Liang Zhiguang of the Major Office of the China Merchants Office, Chen Guowei, Deputy Director of the Investment Service Center, Shao Jiantang, Chairman of National Science and Technology, and Vice President Manager Luo Wenping and Executive General Manager Ma Nan of Shenzhen Venture Capital visited Lianchengfa for inspection and exchanges. Lianchengfa founder Long Pingfang, executive vice president Liu Jun, secretary of the board and vice president Mao Qiangjun, Zheng Dai Nie Jingjing and others Accompanying.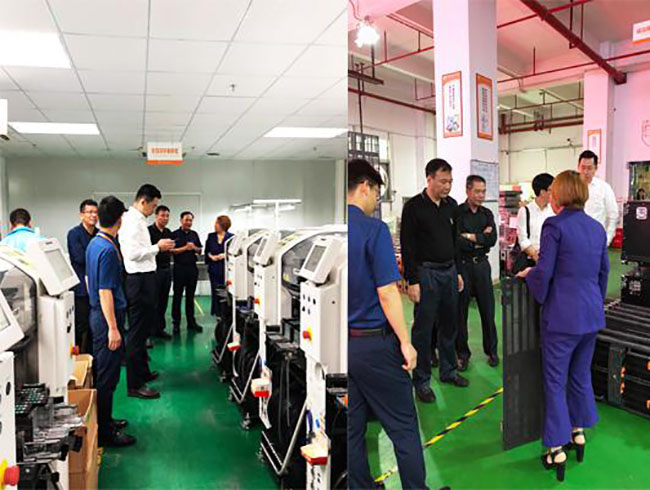 Mayor Liu Xuedong and his entourage went deep into the production workshop, learned about Lianchengfa's product types and the latest LED display product results, and made detailed inquiries about some technical functions, R&D and innovation, marketing and sales related to the products from time to time. It can be seen that this time The investigation was very attentive.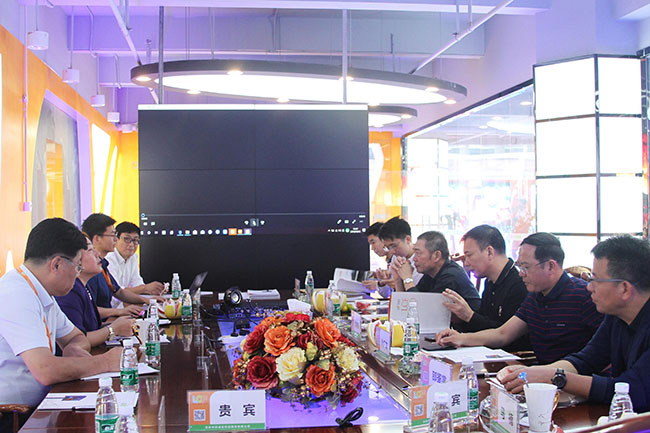 At the symposium, Mr. Mao Qiangjun, Secretary of the Board and Deputy General Manager of Lianchengfa, gave a detailed introduction to the application fields, market positioning and development trend of LED products. While Mayor Liu Xuedong fully affirmed the achievements that Lianchengfa has achieved, he also proposed Some pertinent opinions and suggestions encourage Lianchengfa to make persistent efforts in future development.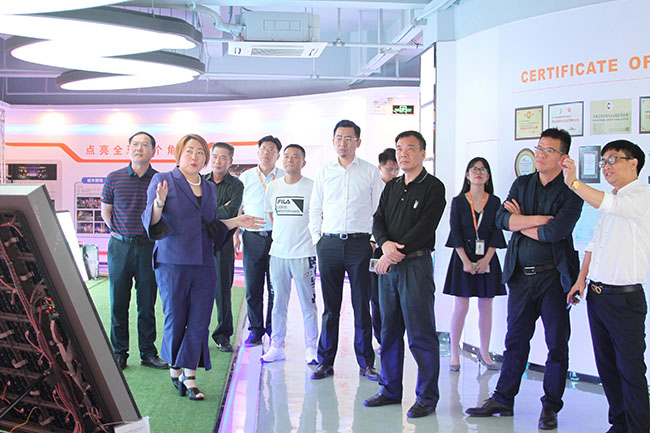 Hongmei Town is located in the hinterland of the Guangdong-Hong Kong Economic Corridor, adjacent to the Pearl River Estuary, with a superior geographical location and convenient transportation. Regarding this visit, Mayor Liu Xuedong said frankly that Hongmei Town is currently actively introducing high-quality capital and advanced business formats, vigorously promoting the implementation of high-quality industrial projects, and developing the local economy. The follow-up will pay close attention to the development of Lianchengfa and seek opportunities for cooperation.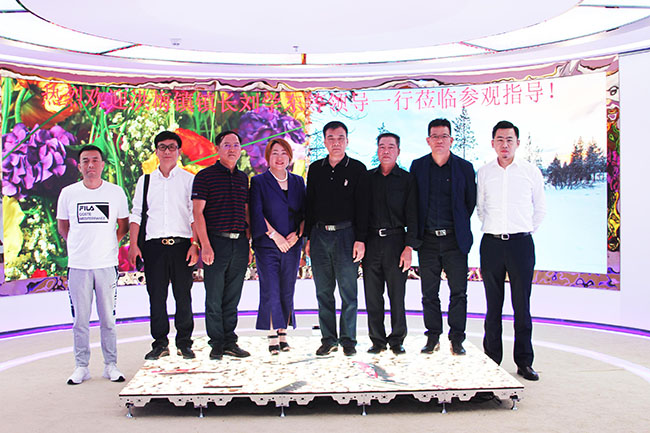 会谈在愉快的氛围中结束,为双方的合作奠定了良好的基础。相信在各级政府的支持和指导下,联诚发未来的道路一定会更加辉煌!