Looking forward to again and again
Double 11 is coming
The pace of activity is approaching
Everything looks like just waking up
Opened eyes happily
LCF will start the Double 11 shopping "screen" carnival on November 1st
Until November 30!
Buy screen and get GOB or flight case + video processor, free trial of all-in-one LTV, down payment as low as 10%, etc.
Lots of benefits! Come and take a look!

L-Series Product
Benefits One: Two Grand Gifts
Order during the event (L-series Products),
Complimentary GOB (coating) or Flight Case + Video Processor
You can choose one of them!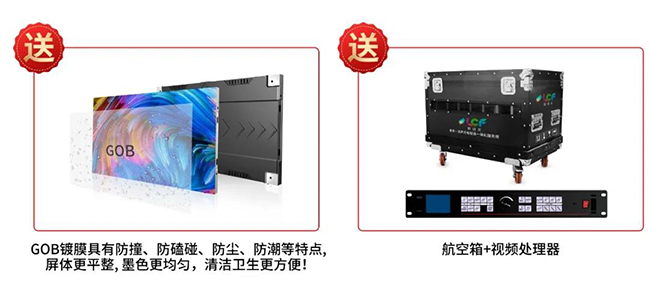 Benefit Two: Free Trial for 30 Days
During the event, intelligent all-in-one LTV can be used for free trial for 30 days, and payment will be made after satisfaction!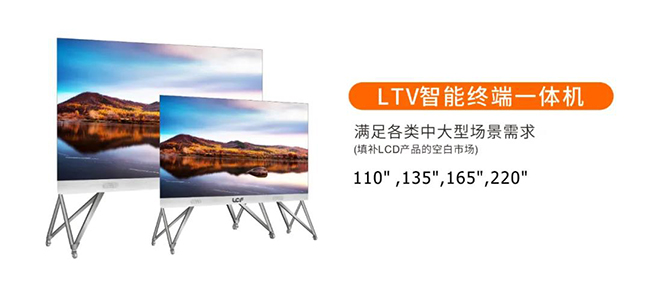 Four different sizes as option for you
Benefits Three: 10% Down Payment
Place orders during the event,
You can enjoy the preferential policy of 10% down payment and pay off in 18 installments.
Benefits Four: Super Long Warranty Lifetime Maintenance
Enjoy 2 years warranty, lifelong maintenance service, free on-site repair!
Benefits Five: Free Installation Without Worry
Free installation, free training, one to one after-sales technical service!
Benefits Six: Delivery Soon
LCF has storage centers in most parts of the country, with fast distribution and convenient delivery!
Are you excited? Eager to buy?
With such a nice screen and such a good price, you can get GOB/ air case + video processor.
Super intelligent, ultra HIGH definition, super large screen, super thin and light LTV intelligent terminal all-in-one incredibly can be free trial for 30 days, where is this benefit?
The screen is so good that there are no words to describe it. It is the first company in the industry that can make 10% down payment and pay in 18 months.
What do you think?
Such benefits can only be encountered in LCF!
Hotline: 18707550636