China's LED industry started in the 1970s, relatively late, but under the active guidance of the government and the promotion of a larger market prospect, now China's LED industry has initially formed a relatively complete industrial chain, including epitaxial chip, chip manufacturing, chip packaging and LED product application. Benefiting from the continuous development and maturity of the industry chain, China's LED industry has developed rapidly in recent years. The overall scale of the industry is continuously improving and has begun to enter a stage of in-depth adjustment. Relevant statistics show that the total scale of China's UHD video industry is expected to exceed 4 trillion yuan by 2022.
Founded in 2004, Shenzhen LCF Technology Co., LTD. (hereinafter referred to as LCF) has been going through 16 years. As a well-known brand in the industry, LCF has gradually developed from the original LED production factory to a comprehensive enterprise integrating R&D, production, sales, operation and performance. At present, LCF LED products rapidly spread to more than 200 cities in 30 provinces and autonomous regions in China and has established good cooperative relations with companies in more than 100 countries such as France, Germany, Spain and so on. How did LCF change from an industry follower and explorer to the industry leader? What are the advantages and characteristics of sound, photoelectric and intelligent manufacturing integration service?
Providing Sound and Optoelectronics Intelligent Manufacturing Overall Solutions to Create Industry Benchmark
With the development of China's national economy and the upgrading of consumption structure, the proportion of the tertiary industry in the national economy is increasing year by year. In 2019, the added value of China's tertiary industry accounted for 53.9% of China's GDP, and consumption expenditure in culture, sports and other cultural and sports industries continued to increase. Policy support, the improvement of people's cultural living standards and the development of the cultural industry directly drive the growth of the cultural and sports industry's demand for LED displays, and also drive the rapid expansion of the LED display application industry.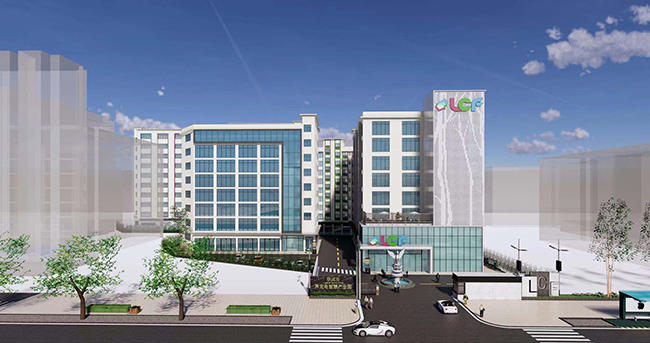 LCF quickly seized the opportunity to create all-round, one-stop LED display solutions for customers in various industries. LCF subverts the traditional LED display management mode, and becomes the first enterprise in China to create an integrated service provider of sound, optical and intelligent manufacturing through a new mode of operation + RESEARCH and development + intelligent manufacturing. By innovatively putting forward the sound and photoelectric industry chain model, the new ecological model is deduced by integrating digital innovation and development, artificial intelligence, Internet development and modern multi-functional studio. In 2019, LCF took photos of Jay Chou, Angela Chang, Zhang Jie, Wilber Pan, Wu Bai and other stars' concerts in the national esports tour, and won unanimous praise.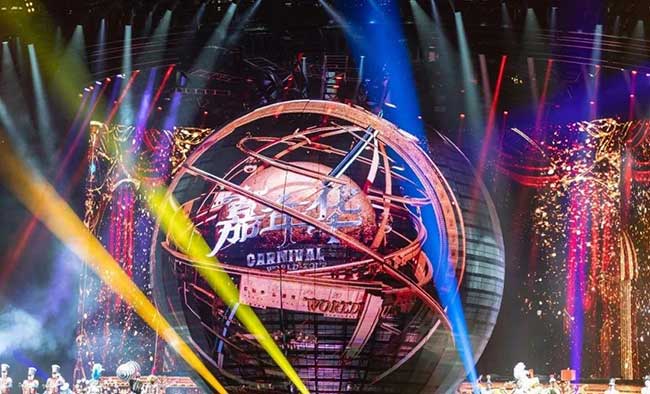 LCF's unique business operation model of "Integration of Sound, Optoelectronics and Intelligent Manufacturing" has won many awards in the industry. While making a strong voice in the industry, social satisfaction and influence have also been continuously improved. In-depth cooperation with many well-known companies and celebrities has accumulated hundreds of large-scale classic cases.
Strengthen the Foundation of High-quality Development and Continue to Enhance Innovation
LED industry homogenization phenomenon is increasingly serious, for enterprises, this is a great challenge, but also a rare opportunity. In order to maintain sustainable competitiveness, how to strengthen innovation has become the primary problem to be solved by enterprises. In order to win the market initiative, LCF attaches great importance to the development of innovation, and continues to increase the investment in product research and development. After 16 years of technological precipitation and development, the company has obtained a number of invention and utility model certificates, and gradually developed into the benchmark of the industry.
In terms of scientific research, according to the fixed investment of 8% of annual output value, it gathers dozens of talents in the industry, pays close attention to technological research and development, and owns dozens of national authorized patents.
LCF takes product quality as its life, from raw material procurement to production, installation and testing, every step is strictly in accordance with the ISO9001:2008 international quality control process. The products have passed the RoHS, CCC, CE, FCC, ETL, IP67 dust-proof and waterproof test, anti-sun glare test, electromagnetic compatibility test and high quality test conducted by professional institutions Low temperature test, heavy metal content test and other quality certification, including the German TUV safety certification, which is extremely difficult to obtain.
At present, LCF master the research and industrialization of cutting-edge technologies such as light-emitting chips, packaging materials and driver device preparation, and has independent research and development capabilities in the aspects of small spacing, special-shaped architecture and digital innovation. LCF can provide users with indoor, outdoor, small spacing and rental products.
Accelerate Technological Upgrading and Globalize Layout
In recent years, LCF has deployed a global business strategy, with the help of a global multilateral cooperation mechanism, to create a scientific and technological innovation network on a global scale. With good product quality and keen market insight, LCF LED products have been selected by many key projects at home and abroad. Take stadium screens as an example, from 2008 to 2017, from the European Cup stadium large screen to Ukraine Five-a-side football stadium fence screen, from Kuwait Emir Cup football stadium screen to Australia Perth football stadium screen, from Czechoslovakia football stadium screen to Malaysia national football stadium fence screen to Australia Tasmania football stadium LCF is present on fence screens, major events and competition venues at home and abroad.
As the governing unit of China Optics and Optoelectronics Industry Association and the chairman unit of Shenzhen Semiconductor Association, LCF has been awarded as high-tech enterprise, "New Third Board Top 30 Enterprise", "AAA Grade Credit Enterprise", "Top 30 Brand Value", "Top 30" "Top 100 Independent Innovation Enterprises", "Innovative Enterprise of the Year", "Double Software Enterprise", "National Quality Inspection Qualified Product Enterprise", "National Quality Trusted Product Enterprise", "Guangdong Province Smart Energy-saving LED Display Engineering Technology Research Center" And other important awards, and has hundreds of national authorized patents and copyrights. The Olympic Games, World Cup, European Cup and other event partners have helped many star concerts and large-scale commercial performances of brands.
At the end of 2019, LCF's Acoustic Optoelectronics Smart Industrial Park was completed. It integrates a new generation of information and communication technology, has intelligent information processing methods and more user-friendly and convenient service capabilities. It will become an international LED Industrial innovation and R&D intelligent manufacturing base.
LCF Optoelectronics Smart Industrial Park is a high-end comprehensive industrial park integrating R&D, production, sales, operations, and cultural performances. It includes smart office areas, smart workshops, leisure venues and other areas, with a total construction area of 50,000 square meters. The industrial park brings together high-tech enterprises such as sound and light system integration, digital innovation and development, artificial intelligence, Internet development, and is equipped with a shared modern multi-functional studio. A full set of solutions such as commercial paving and guiding.
After the completion of the smart industrial park, LCF's global smart manufacturing and global delivery will be realized. Forging ahead in the tide of the times, and hitting LCF will surely create new glory.