On July 28, 2016, the 27th Malaysia International Advertising and LED Exhibition was officially launched in Kuala Lumpur. Malaysia Advertising and LED Exhibition is currently the largest, most influential, and most professional exhibition event in Malaysia. It has been successfully held for 26 sessions. It has been recognized by the Ministry of Foreign Trade and Development of Malaysia. Malaysia International Advertising and Digital Printing Exhibition covers the professional fields of advertising, advertising production materials, LED, neon lights and light displays. As a well-known company in the LED industry in Shenzhen, China, Lianchengfa (stock code: 837293) participated in the exhibition. The participating merchants include Shenzhen Han's Laser, Zhongshan Shanmu Display, etc.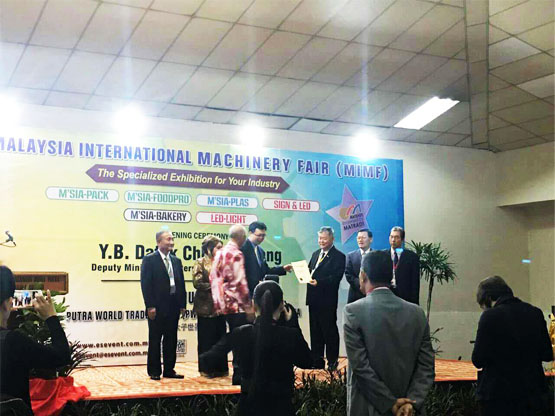 The 27th Malaysia International Advertising and LED Exhibition Site
As a brand enterprise in China's LED industry for 12 years, Lianchengfa has established partnerships with companies in more than 90 countries including France, Germany, Spain, Russia, Vietnam, India, the United States, Malaysia, Kuwait, Thailand, Italy, and Argentina in overseas markets. It has established a good cooperative relationship and has 20 exclusive overseas agents. With high-quality products, high-quality services and honest and pragmatic style, it has won the unanimous praise of many overseas customers and cooperative enterprises. At this exhibition in Malaysia, Lianchengfa, as a domestic LED display display company in China, has displayed the products that have been the focus of many merchants' inquiries at the exhibition. The products have more affirmation and high praise.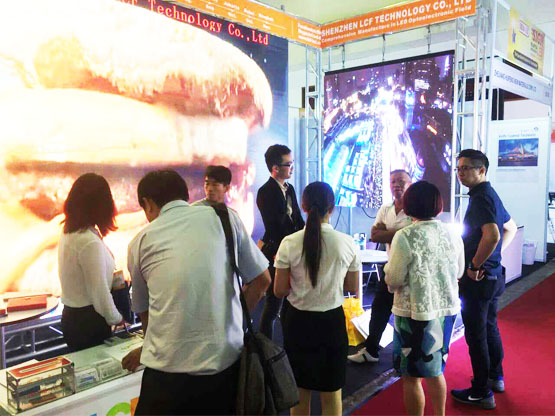 Malaysia International Advertising and Digital Printing Exhibition Liancheng Discovery Booth
By making the enterprise more refined and light, you can focus on energy, achieve long-term development and breakthroughs in the field you are good at, be customer-oriented and market-oriented, use "technology + product + culture" to build a real brand, and use the brand to win the market. This exhibition can arouse the attention of many merchants, not only the enthusiasm of the salespersons, but also the product design and quality that arouse the eyes of the exhibitors. The "craftsman spirit" interprets the international influence and product quality of the Lianchengfa brand. Credibility.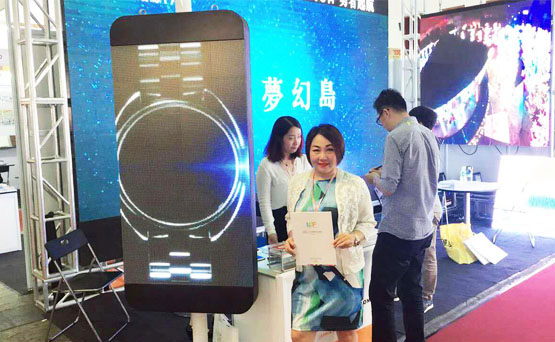 Ms. Long Pingfang, the founder of Lianchengfa, at the exhibition site in Malaysia
The Lianchengfa Malaysia tour exhibition is in full swing, and all the products displayed on the spot have been fully booked by customers, and have been affirmed and recognized by the majority of merchants and the market. The LCF brand is spreading to every corner of the world. The next 12 continuous tours of Lianchengfa worldwide are Indonesia, Brazil, Germany, Iran, Indian, and Egypt, making a perfect layout for Lianchengfa's global market strategy.