2019 is destined to be an extraordinary year for Lianchengfa! This year, Lianchengfa broke the traditional barriers, introduced new ones, brought many surprise products and benchmark projects to the industry. The launch of new products such as Longxianxi, Longtengxi, and Longyixi series achieved rapid and high-quality development. The reputation is good, the overseas markets are also blooming, and the products are used at home and abroad.
At the transition from 2019 to 2020, Lianchengfa has thrown a "depth bomb" to shock the industry inside and outside. It can be said that when the spring breeze is proud to make a fortune, the field of lotus and lotus root is fragrant! On December 19, 2019, on the occasion of the 15th anniversary of Lianchengfa, the opening ceremony of the smart industrial park will be held, aiming to focus on the sound and light smart industry to build a global smart industry in Shenzhen High ground!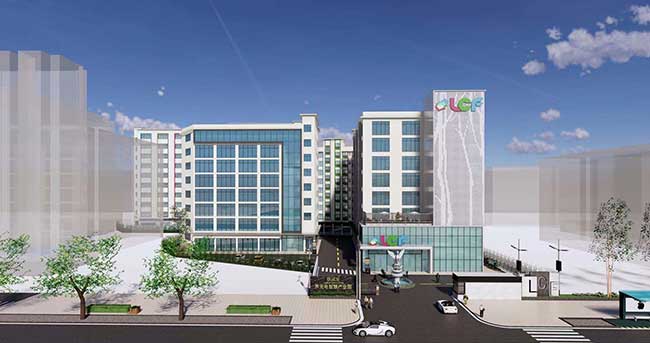 After 15 years of development, Lianchengfa has ushered in an all-round explosion in the market, with an endless stream of domestic orders and unprecedented popularity in foreign markets. The scale of the workshop has been expanded and expanded, and the full-load production products are still in short supply. It is imperative to build a world-class integrated acousto-optic smart industrial park.
Liancheng Fasheng Optoelectronics Smart Industrial Park includes smart office areas, smart manufacturing workshops, leisure places and other areas, with a total construction area of 50,000 square meters. The park is named after the five planets, the headquarters building is Venus, the shared office is Jupiter, the production building is Mars, and the dormitory. And the apartment is Saturn, planning to build a high-end comprehensive industrial park integrating R&D, production, sales, operation, and cultural performances. The industrial park brings together high-tech enterprises such as sound and light system integration, digital innovation and development, artificial intelligence, Internet development, and is equipped with a shared modern multi-functional studio, which can carry out business activities such as conference affairs and roadshows; and can provide full case planning, financial and A full set of solutions such as commercial guides!
After the completion of the Acoustic Optoelectronics Smart Industrial Park, Lianchengfa's intelligent manufacturing integration strategy will be fully realized, and R&D, operation, and intelligent manufacturing will become the "troika" of Lianchengfa's galloping global market!
R&D: Innovative development
The phenomenon of homogeneity in the LED industry is becoming more and more serious, and the product technology is similar. In order to occupy the market initiative, Lianchengfa has invested a lot in product research and development. After 15 years of technology precipitation and development, innovation has become Lianchengfa's core competition. Advantages, the company has obtained a number of invention and utility model certificates.
After the park is fully completed, Liancheng Fasheng Optoelectronics Smart Industrial Park will become an internationally leading LED industry innovation and R&D intelligent manufacturing base. At present, Lianchengfa has mastered the research and industrialization of cutting-edge technologies such as light-emitting chips, packaging materials, and drive device preparation. Products such as small spacing and leasing are available!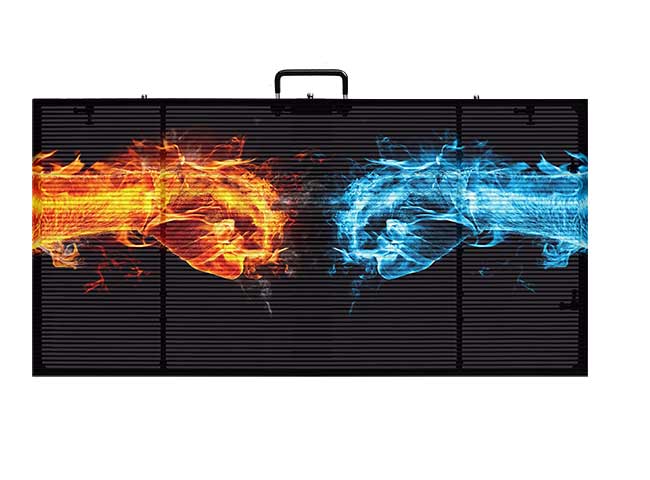 Operation: Globalization strategy
In recent years, Lianchengfa has deployed a global business strategy, with the help of a global multilateral cooperation mechanism, to create a scientific and technological innovation network on a global scale, and relying on advanced research and development, provides a strong guarantee for the excellent quality and large-scale production of Lianchengfa's LED products. . With the establishment of the Acoustic Optoelectronics Smart Industrial Park, Lianchengfa will use its existing technology, products, customers and other high-quality resources to develop extensive cooperation on a global scale to further expand the international market in order to improve industrial competitiveness, accelerate technological upgrading and innovation.
The LED industry has long been a complete industrial chain from the upstream chip to the midstream transfer and packaging, and then to the downstream application market. Based on the entire LED industry, Lianchengfa is mainly engaged in the R&D and production of midstream and downstream products, insists on building an integrated industrial layout from packaging to application, interprets the LED full-scene ecosystem, and provides users with customized services!
Someone may ask, whether the sound and optoelectronic smart industrial park is involved in such a wide range of fields, will the deep cultivation ability be insufficient? In fact, Lianchengfa has always maintained the enterprise spirit of "dare to think and dare to do" and is committed to providing personalized and customized products. , High-quality, creative products and solutions.
Intelligent manufacturing: not "manufacturing"
At the same time, Lianchengfa intelligently upgrades the production line. The workshop is constructed in accordance with the standards of "intelligence, automation, mechanization, and high efficiency", and batch imports of international high-end production equipment, comprehensively build a modern intelligent manufacturing workshop, and realize the intelligence of LED module units. Chemical production, continuously improve production efficiency, and meet the supply needs of all parts of the world. Relying on the foundation of the past, Lianchengfa keeps pace with the times, moving from traditional manufacturing to intelligent manufacturing, striving for high-quality development, simultaneously introducing upstream and downstream supporting equipment, and establishing a local industrial ecology.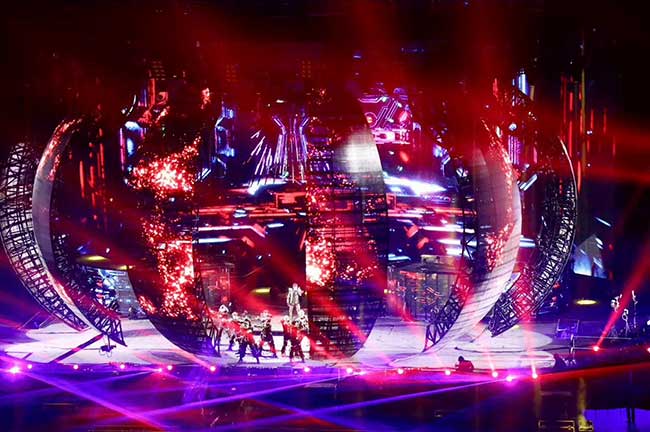 In addition, adhering to a dedicated, specialized, professional attitude, and rich project construction experience, Lianchengfa continues to create all-round, one-stop LED display solutions for customers in various industries. Building an LED display is a tough battle. For a team with experienced Lianchengfa stage rental screens, its mature and perfect stage design and construction can meet the display needs of users in various shapes. It is both smart and " "Private customization". In 2019, Lianchengfa took pictures at the National E-sports Tour, and star concerts such as Jay Chou, Angela Chang, Zhang Jie, Wilber Pan, Wu Bai, etc., and received unanimous praise
Liancheng Fasheng Optoelectronics Smart Industrial Park integrates the latest generation of information and communication technology, with intelligent information processing methods and more humane and convenient service capabilities. After the completion of the smart industrial park, Liancheng Fascinating Global Intelligent Manufacturing and Global Delivery and improve the level of serving global customers and partners. From 2019 to the future, Lianchengfa will establish an acousto-optic smart industrial park based on the three strategic directions of existing product research and development, global strategy, and smart manufacturing. This further implies that Lianchengfa is ready for a new round of expansion.