On the morning of April 29, the swearing meeting of the Marketing Department of Liancheng was successfully held. The main purpose of this conference is to review the achievements made in the first quarter of 2017 and formulate the marketing tasks for the entire first half of the year. Before the meeting, members of the marketing department wrote down their second quarter and annual goals and tasks on the "Military Order." Looking back at the past and looking forward to the future, the conference kicked off with the interpretation of the theme of this oath by Marketing Manager Teng Lei.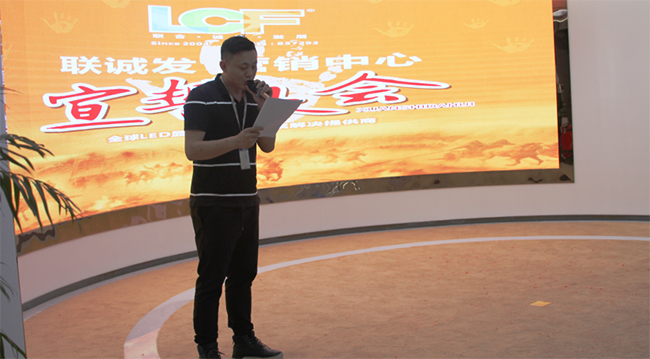 Marketing Director Xie Jin said that overall, the marketing performance in the first quarter of 2017 was not satisfactory, and there was a certain gap between it and the previously set target. At present, the company is facing unprecedented opportunities and challenges. It should continue to consolidate and realize its advantages. It is imperative to reorganize the marketing department.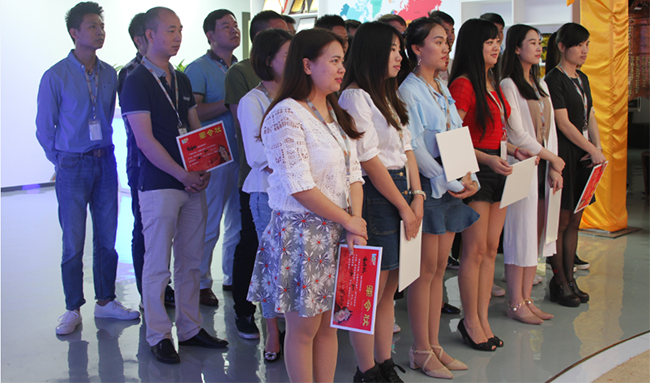 At the scene, Mr. Xie deeply digs into the reasons behind the performance, conducts a brief and profound analysis of the core capabilities of the three major modules of supply chain, market chain, and product chain; and conducts a comprehensive review of the management model. At the same time, I hope to be a wolf-like team with everyone, not afraid of hardships and challenges, and resolutely complete the task! The impassioned words greatly boosted everyone's morale, and marketers took photos with Mr. Xie one after another. Everyone decided to put the "military order" on their desk to motivate themselves at all times.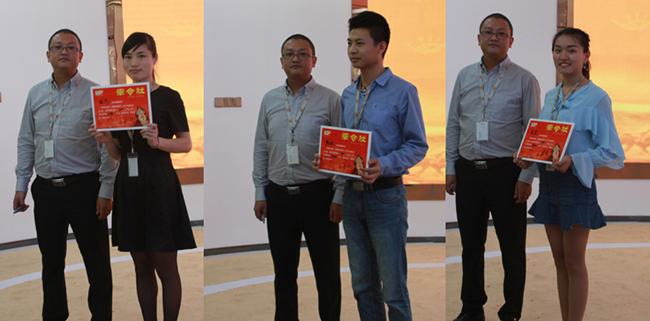 The military order is like a mountain, if you do not win a complete victory, you will never retreat.
  The founder of the company, Ms. Long Pingfang, was invited to attend this conference. Ms. Long Pingfang fully affirmed everyone's achievements and efforts in sales. And at this conference, there was a good news for all marketing staff to celebrate: In order to further improve everyone's enthusiasm for work, the company has formulated corresponding incentive measures. In the second quarter, if everyone can complete their own decisions on time Under the task, the company will give out one hundred thousand cash rewards to all marketing staff.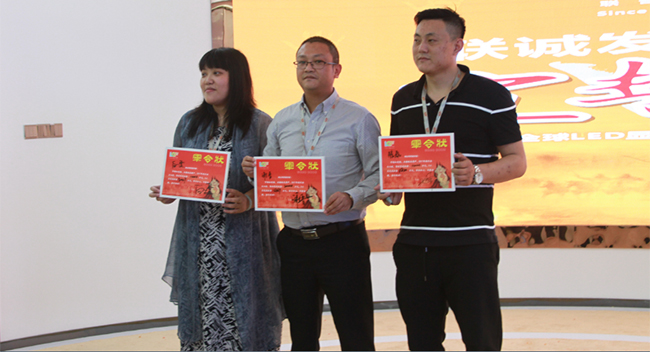 Military Order of the "Big Three" of the Marketing Department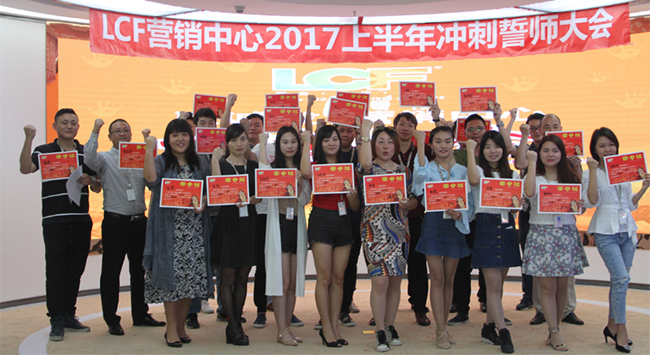 Holding a military order, resolutely complete the task!
  "Shopping malls are like battlefields, performance is dignity!" The drums of war have been beaten, come on, the marketing department, the 100,000 bonus is waiting for you! I hope you will not forget your original aspirations, be determined to move forward, continue to put your full enthusiasm into your work, and strive for the first place in the next work, and fight for the peak!