The high-tech high-growth selection project is one of the most authoritative and most valuable for investment guidance in the world. On the afternoon of September 21, hosted by the Shenzhen Federation of Commerce and Deloitte China, and undertaken by the Shenzhen Public Service Platform for Small and Medium Enterprises and the Shenzhen Public Service Alliance for Small and Medium Enterprises, the "2017 Deloitte-Shenzhen Top 20 High-Tech High-Growth" (hereinafter referred to as The "Shenzhen Top 20") award ceremony was held in the Productivity Building, Second Road, High-tech Zone, Nanshan District, Shenzhen.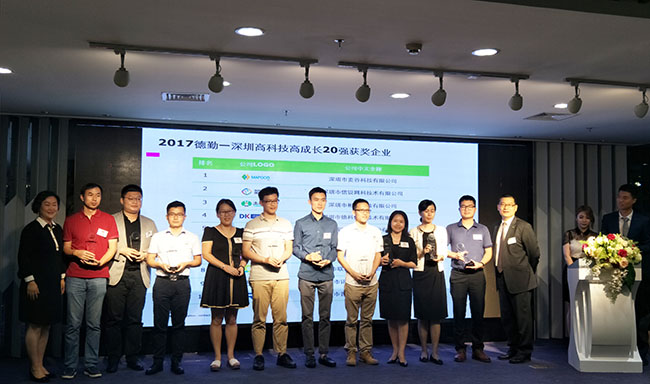 After more than three months of rigorous review and selection, Lianchengfa (stock code: 837293) successfully passed the "Innovation and R&D Capability", "Strategic Planning and Development Potential", "Enterprise Scale", "Human Resource Development", and "Enterprise The evaluation and selection of 6 dimensions of "management and risk control ability" and "capital market operation ability" successfully entered the top 20 list and won the eighth place.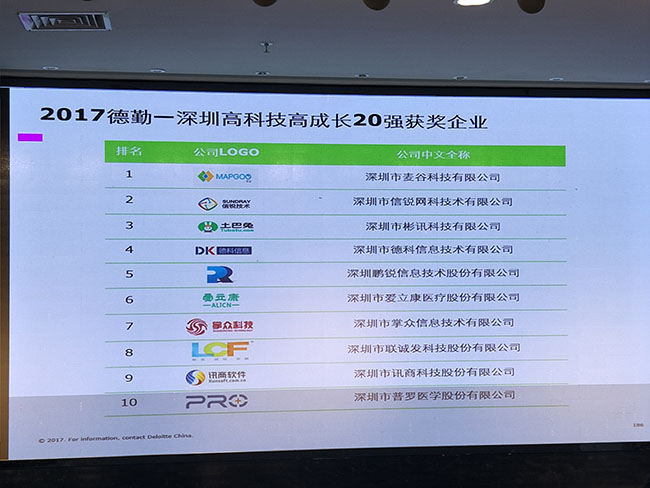 The top 20 rankings are determined based on the revenue growth rate of the participating companies in the last three years (2014, 2015, 2016). The achievement of this award once again confirms the continuous and rapid development of Lianchengfa in the LED display field. The momentum and its forward-looking position among high-tech enterprises in Shenzhen have fully demonstrated the company's development strength and good development prospects in recent years.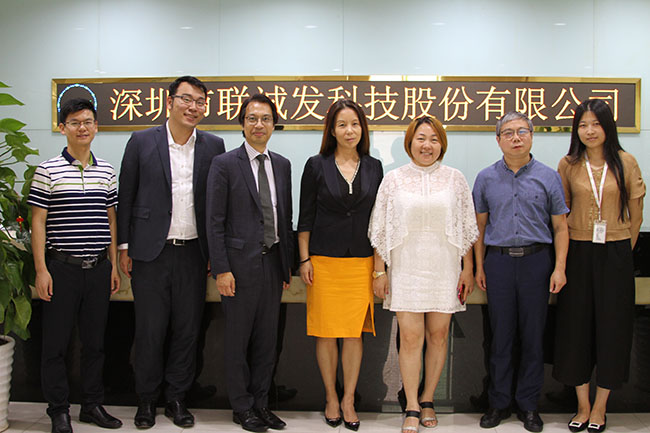 It is understood that this project is a sub-project of Deloitte China's top 50 high-tech high-growth series selection. Since it has consistently selected and commended those who have grown rapidly in China's technology industry based on the principles of objectivity, fairness, and authority, the project has been hailed as "the benchmark for global high-growth companies." Companies that are successfully selected as Shenzhen's top 20 will automatically become candidates for Deloitte China's Top 50 and Asia Pacific Top 500 projects.