On the afternoon of November 23rd, under the guidance of Shenzhen Science and Technology Innovation Commission, Small and medium-sized Enterprises Service Bureau of Shenzhen Economy and Information Technology Commission, China Association of Small and Medium-sized Enterprises, the fifth session of the independent innovation of top 100 small and medium-sized enterprises and top 10 small and medium-sized enterprise entrepreneurial talents jointly organized by shenzhen Small and Medium-sized Enterprise Development promotion Association and Shenzhen Special Zone newspaper office was held in Wuzhou Hotel. Gao Zimin, vice Mayor of Shenzhen, delivered a speech at the event. Jiang Yuyang, deputy Director of the Standing Committee of the Municipal People's Congress, and Liu Runhua, executive vice Chairman of the Municipal CPPCC attended the award ceremony.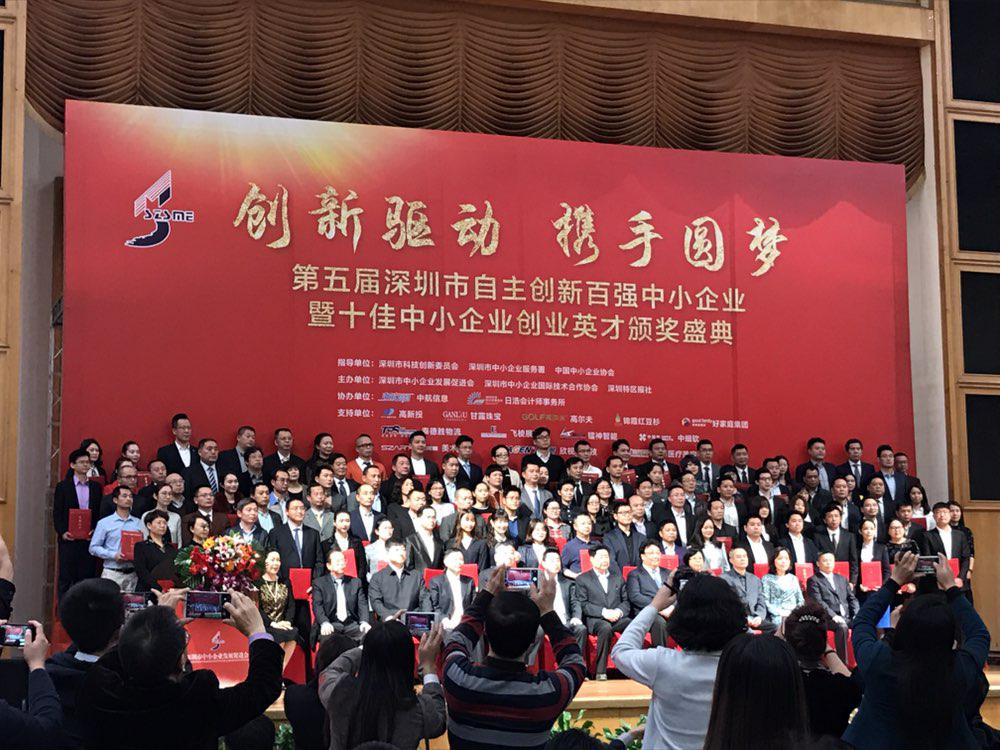 The selection emphasizes the authenticity, uniqueness, advancement, orientation, novelty and other advantages of independent innovation, and comprehensively considers sales, tax paid, energy consumption ratio per unit output value, growth, independent innovation performance and other indicators. Compared with the past, the selection of this session of the Innovation Top 100 attracts more attention. According to the city of small and medium-sized enterprises development and promotion association executive chairman Sun Li, Shenzhen has more than 1.6 million small and medium-sized enterprises, accounting for 99.7% of the total number of enterprises in the city, the current activity attracted nearly a thousand enterprises to sign up, a large number of subdivision of the invisible champion group "beating", the activity into a white-hot competition state. After more than half a year of screening and strict evaluation, Shenzhen Lianchengfa Technology Co., Ltd. was finally shortlisted and awarded the title of "Shenzhen Top 100 Independent Innovation smes".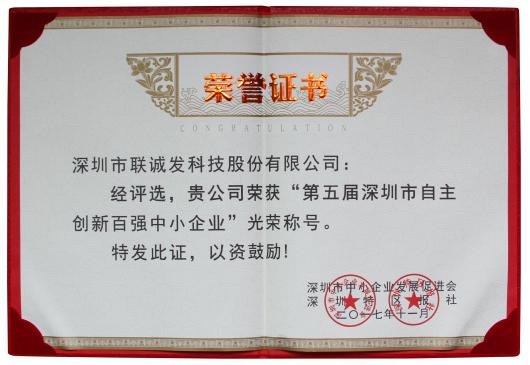 As an activity jointly organized by major industry associations and authoritative media, "Top 100 Innovators" is held every two years and has been held for 10 years. It is one of the most influential brand activities in Shenzhen. It has formed brand effect in the society and become a ruler to test the independent innovation achievements of small and medium-sized enterprises. It plays an important role in stimulating entrepreneurs' independent innovation spirit and propagating excellent small and medium-sized enterprises in Shenzhen. Li Zibin, president of China Association of Small and Medium Enterprises, spoke highly of Shenzhen's small and medium enterprises. "Shenzhen is China's first national innovation-oriented city, and it owes a lot to its small and medium-sized enterprises," he said. Smes have strong independent innovation spirit and many independent intellectual property rights, which represent the highest level of smes in China."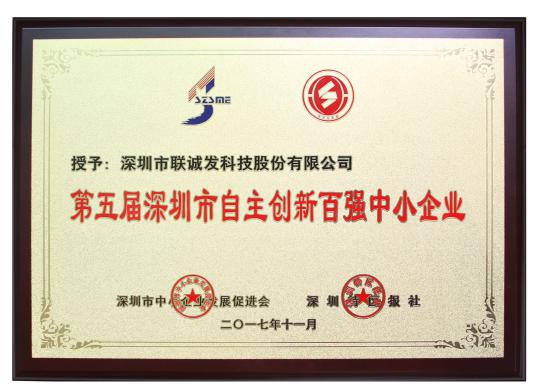 As an enterprise that has always insisted on innovation-driven development, Lianchengfa has opened the door of "Top 100 Innovations" with its own excellent products and advanced technology. Affirmation of brand development and innovation and development results. In the follow-up, Lianchengfa will continue to give full play to its industry benchmarking advantages, take independent innovation as the engine, soul and lifeline of development, continue to strengthen the awareness of innovation, improve the level of technological innovation, and make due contributions to Shenzhen innovation.