Recently, Shenzhen LCF Technology Co., Ltd. (hereinafter referred to as "LCF") was successfully elected as the executive vice president unit of the first council of Shenzhen Smart Lamppost Industry Promotion Association (hereinafter referred to as "Smart Lamppost"). LCF will fully participate in the work of THE Council and exercise the corresponding rights of the executive vice president unit.

Shenzhen Smart Lamppost Industry Promotion Association is established in accordance with the policy document "Shenzhen Multi-functional Smart Rod Construction and Development Action Plan (2018-2020)" (Shenzhen Municipal Government Office (2018) No. 10). It is managed and supervised by Shenzhen Municipal Civil Affairs Bureau, with Shenzhen Municipal Bureau of Industry and Information Technology, Science and Technology Innovation Commission, Public Security Bureau, Transportation Bureau, Urban Management Bureau and other functional departments as the responsible units, and Shenzhen Special Zone Construction and Development Group (Information Management Company), China Electric Power Intelligence Institute and Shenzhen Tower as cooperation units. Founded on July 18, 2018, Smart Rod Promotion Association is the first professional industry promotion association for smart rod (multi-functional smart rod) industry in China. In order to promote the development of smart bar industry, smart Bar Promotion Association is tasked with formulating relevant standards and specifications in the smart bar industry and providing professional support in the field.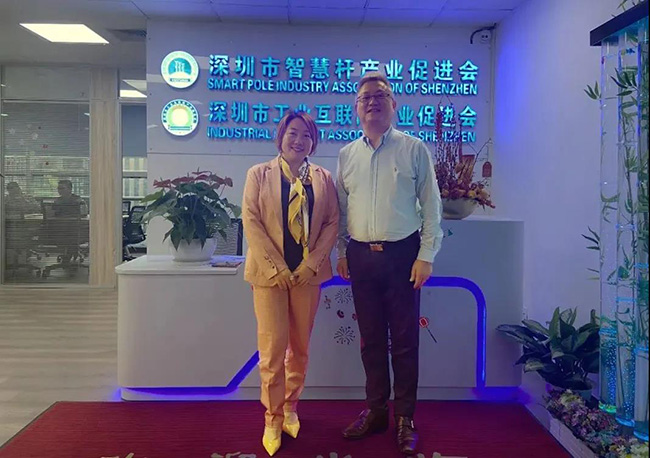 Intelligent lamppost, also known as multi-functional intelligent lever, is the collection communication signals, intelligent lighting, environmental monitoring, video monitoring, charging pile, information interaction, public opinion alarm, wireless communication, etc, which integrates the new information infrastructure, is to build a wisdom city, 5G, large data, industry innovation center is the important carrier of artificial intelligence.
Group Photo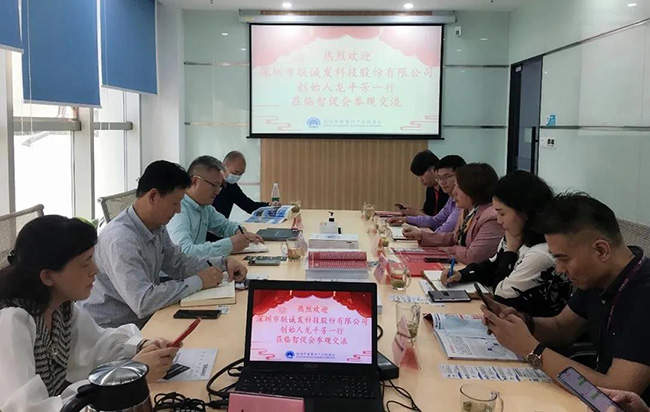 Symposium
As a smart lamppost pioneer enterprise, LCF has been exploring in the smart rod field since 2015, leading the development of the industry with mature technical standards and a sound smart lamppost ecosystem and other core advantages. Now, LCF has become a smart city integrated solution provider with 5G smart lamppost as the carrier. After years of practice, precipitation and reform, LCF can provide mature and professional solutions in application scenarios such as smart road, smart city, smart park, smart scenic spot and smart business circle. And to set 5G micro base station, a key for help, intelligent lighting, environmental monitoring, video monitoring, charging pile, information interaction, public broadcasting, car road synergy, wireless WIFI, etc, which integrates the wisdom of the ecological system, through the bar screen content, wisdom both front-end data, command center LED display screen in real time display, analysis, collect data, Easy to achieve a screen overview of the overall situation, win thousands of miles away. It has also successfully contributed to the construction of 5G smart cities in Nanjing, Hainan and Hangzhou.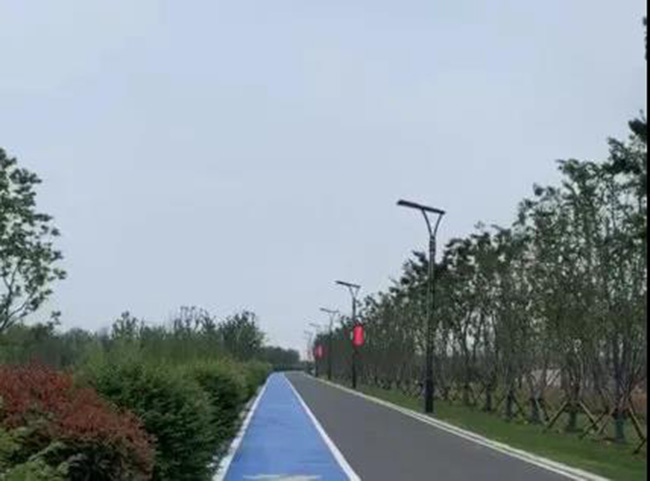 Nanjing Smart Lamppost Project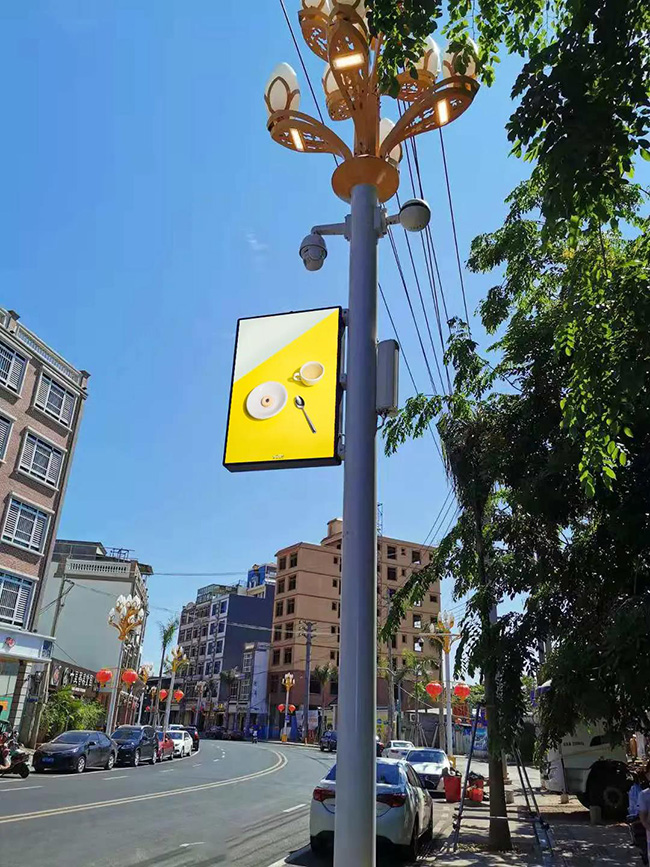 Hainan Smart Lamppsot Project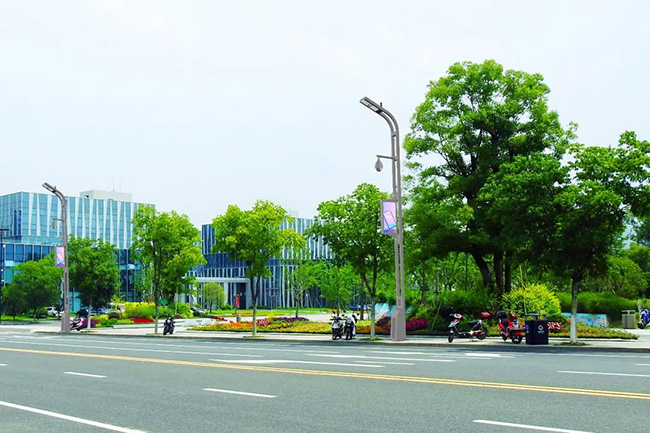 Hangzhou Smart Lamppost Project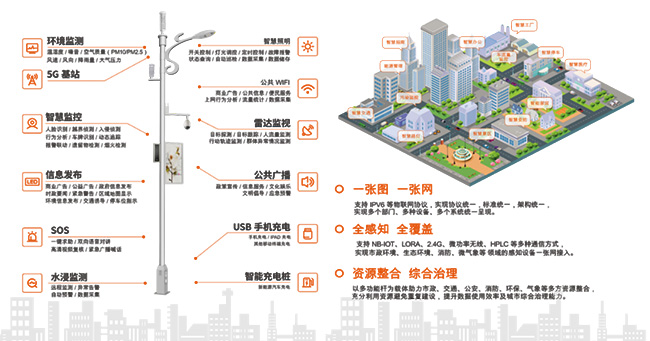 Ecological Map of LCF Smart Lamppost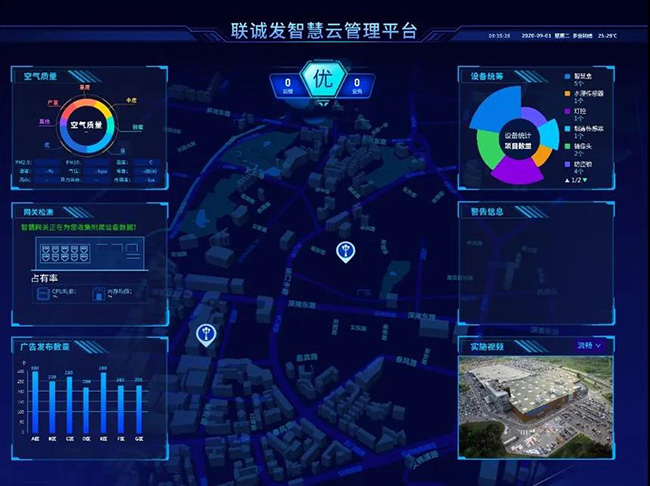 LCF Smart Lamppost Cloud Management Platform
In 2021, the National Two Sessions clearly pointed out that we should expand domestic demand, expand consumption, and develop new infrastructure. Digital technology application scenarios are rapidly increasing and developing in depth. The LED industry will usher in great opportunities in new business display, 5G+8K, smart rod, digitalization, big data, artificial intelligence and other fields. Being elected as the standing vice president unit of the first council is the recognition and affirmation of the technology and strength of The company by CIPRO and its industry partners. LCF up to expectations, self-motivated, continue to focus on technology and product innovation, continuous exploration rod ecological wisdom, and wisdom will promote and each ecosystem partners hand in hand to promote the development of comprehensive prosperity of wisdom rod industry, with high quality products and mature wisdom perfect application solutions, contribution wisdom city construction in our country, the meager strength.