An epidemic in the Spring Festival this year has delayed most of the project activities in the LED display industry and interrupted communication, which has a major impact on the marketing strategies of Chinese screen companies. How to change the current disadvantages and adjust the strategic layout has become the most urgent thing for enterprises. At the same time, due to the needs of epidemic monitoring and communication, the demand for the LED display command and dispatch center and the video conference market has continued to rise, prompting companies to enter related fields in order to reduce the negative impact of the epidemic. An epidemic lurks danger and opportunity.
Lianchengfa has been deeply involved in the LED display industry for 16 years, and has been involved in many fields and markets of screen display, and has become a well-known LED display company in China. Last year, the conference video market rose, and the future can be expected, and the trend is beginning to emerge. With a keen eye, the company quickly grasped the industry dynamics, set aside a little bit, and developed the intelligent conference all-in-one 1.0 last year, announcing its official entry into the video conference market. At the beginning of this year, the company optimized and upgraded the smart conference all-in-one machine based on the new market knowledge and new pattern based on the existing domestic business segments, and launched the smart conference all-in-one version 2.0 to capture the gap in the video conference market with more mature products. This place brings new business growth points to our customers. During the epidemic, people are prohibited from gathering. Therefore, the company has joined hands with HC LED screens to create the 2020 "Craftsman·New" smart conference all-in-one 2.0 new product launch conference to explore new market opportunities and create an era for a shared future.
In order to better communicate with terminal customers and ensure the smooth progress of the new product release plan, Lianchengfa has established an online communication platform with HC LED screen network resources to escort the new product release conference. One-click live broadcast, real-time transmission of industry information. New product releases, technology learning, and trend discussions will provide a reference for the adjustment, improvement, and analysis of corporate strategic directions.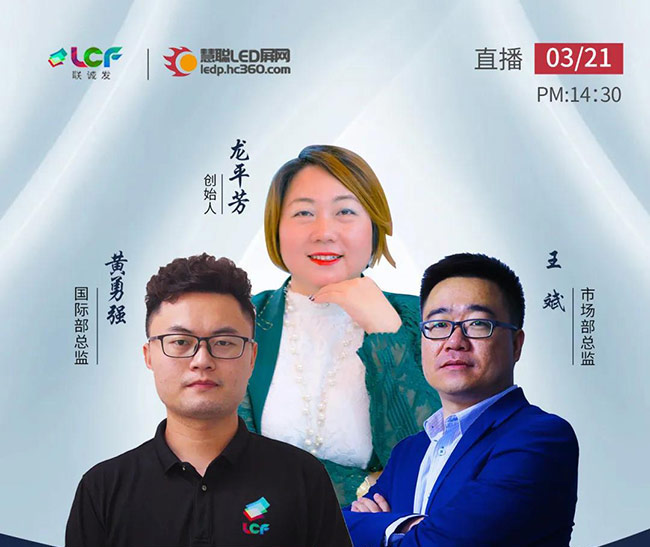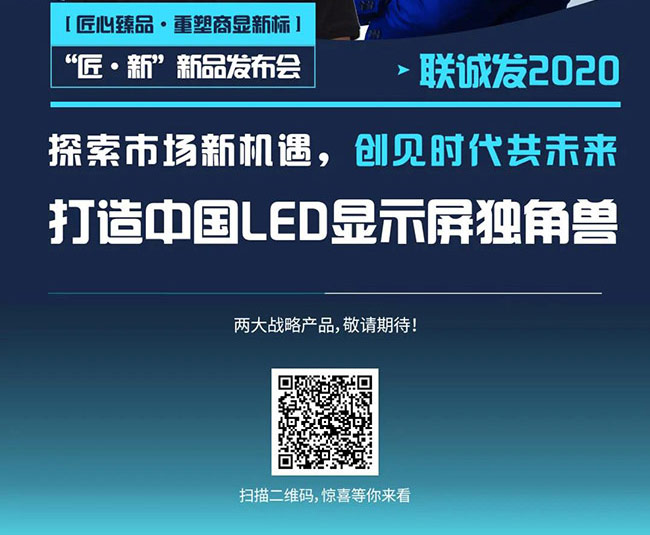 Lianchengfa's "Artisan·New" smart conference all-in-one machine has an ultra-thin body and a thickness of only 30mm; it has anti-shock and waterproof, high-definition display, multi-touch, human-screen interaction, remote screen projection, sharing, collaboration and other functions. Realize multi-window video, interactive live broadcast and other functions, providing more possibilities for video conference display.
Diversified functions, smart display, ingenuity, reshaping the new standard of commercial display, Lianchengfa 2020 "Craftsman·New" new product launch conference will start on time at 14:30 pm on March 21. More surprises, more features, live broadcast rooms are waiting for you.