2016.4.21 The 73rd American ISA Advertising Sign Exhibition was successfully held at the Orange City Convention and Exhibition Center in Orlando, USA. The exhibition is the world's oldest professional international exhibition of advertising signs and has developed into the world's largest and most industry-leading exhibition. One of the authoritative international signage and advertising production industry exhibitions is the best way for Chinese signage, outdoor advertising, digital printing equipment materials and display equipment suppliers to enter and develop the international advertising sign industry market. As a big brand in China's LED industry, Lianchengfa's participation in such a large-scale exhibition is of course indispensable.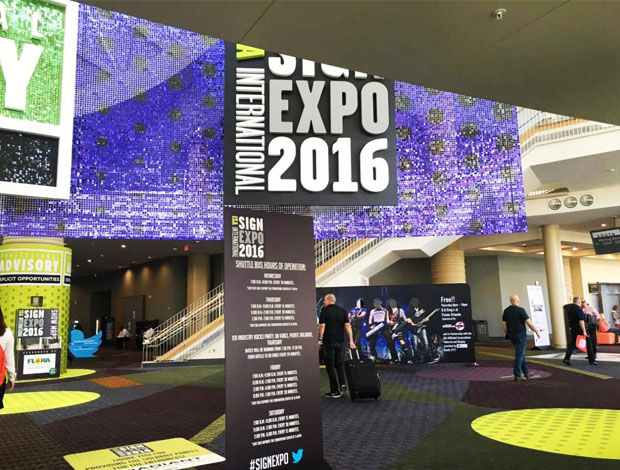 The site map of the 73rd American ISA Advertising Sign Exhibition in 2016
According to the latest news sent back from the exhibition site, Lianchengfa's American Exhibition is simply very popular. Lianchengfa is a LED display manufacturer with a history of 12 years. It integrates R&D, design, production, sales, and service. It is a company with independent research and development products, broad international market channels, and global large-scale project cases. More than 30,000 powerful companies are also outstanding companies with a unique brand culture in the LED industry. A listed company with such a technological, powerful and cultural nature can be said to be the leader in the US ISA exhibition. , The possibility of attracting money is infinite!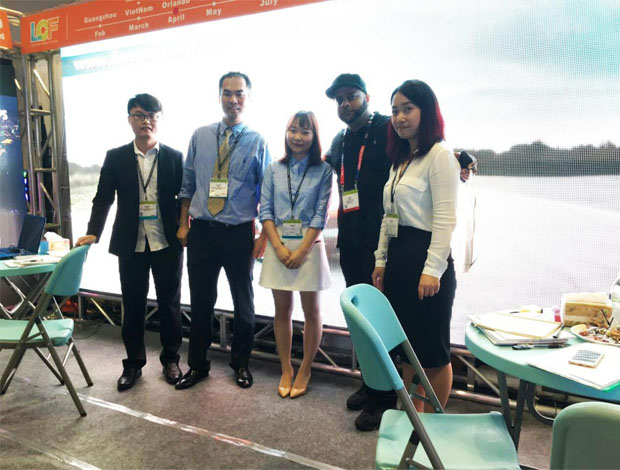 Mr. Huang Qingfeng, Chairman of Lianchengfa, took pictures with foreign trade staff and customers
On the first day of the exhibition, all products of Lianchengfa were favored by the customers who visited the exhibition, and everyone's eyes were focused on the display screen displayed by Lianchengfa. The main products exhibited by the company this time are P2.5, P8, and outdoor P2.5 smart advertising machines. They are one of the more mature products of Lianchengfa. They are high-quality, high-definition pictures, cost-effective, big brands, etc. Attracting the eyes of visitors to the exhibition, everyone was amazed by the quality of the product. Less than half an hour after the launch, the advertising machine was purchased on the spot with cash. Two display products, P2.5 and P8, were also ordered by customers, and dozens of customers placed orders on the same day, which was extremely popular.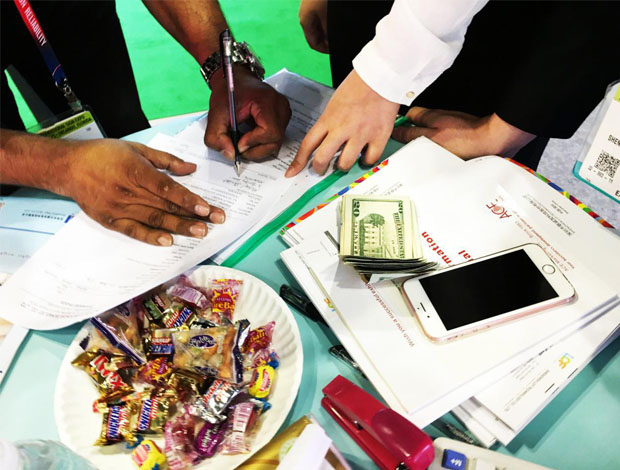 Contact information of ISA advertising sign exhibition site and intended customers
Every overseas exhibition of Lianchengfa will gain a lot. This also shows that Lianchengfa's influence on the international stage is getting bigger and bigger, and it is recognized and recognized by more overseas customers. Doing better and better. Lianchengfa's display business will make the world shine!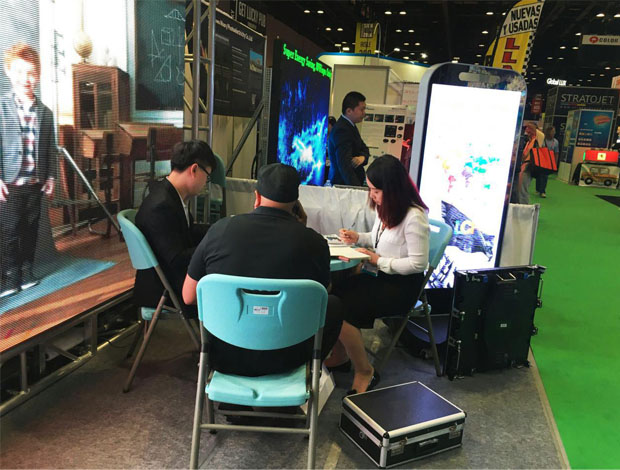 Orlando Orange City Convention and Exhibition Center Liancheng development site, foreign trade manager Huang Yongqiang and He Qiaoling are talking with intended customers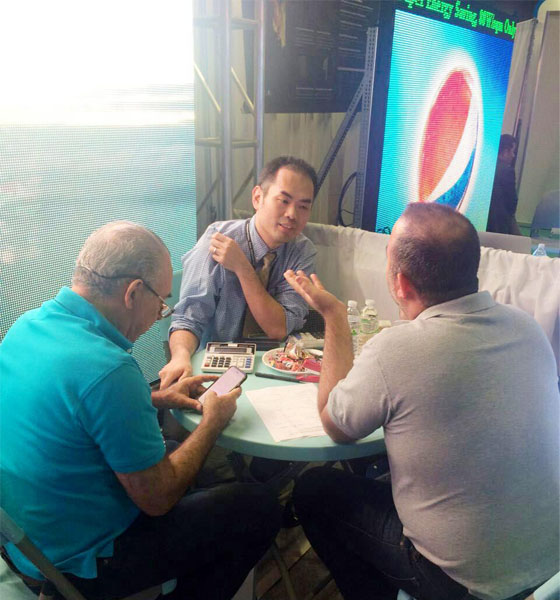 Huang Qingfeng, chairman of Lianchengfa, is talking with intended customers