At 10 o'clock in the morning on July 1, the "2016 HC Buying Group Hand in Hand Event" sponsored by HC LED Network, a group of one hundred VIPs visited Shenzhen Lianchengfa Technology Co., Ltd. for inspection, Lianchengfa founder Long Pingfang and The warm reception of all the staff made the buyer group full of expectations for the next itinerary.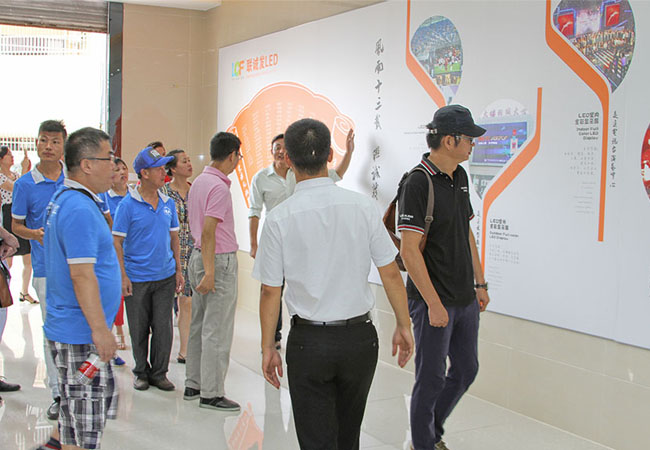 The HC Buyer Group visited the lobby on the first floor of Lianchengfa
Ms. Long Pingfang, the founder of Lianchengfa, gave a welcome speech on stage, expressing welcome and sincere gratitude to the guests participating in the event, and made an important speech on Lianchengfa's business and development status.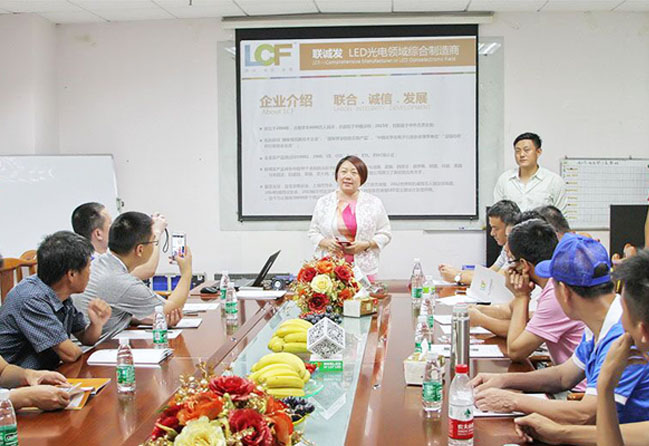 Ms. Long Pingfang, the founder of Lianchengfa, delivered a speech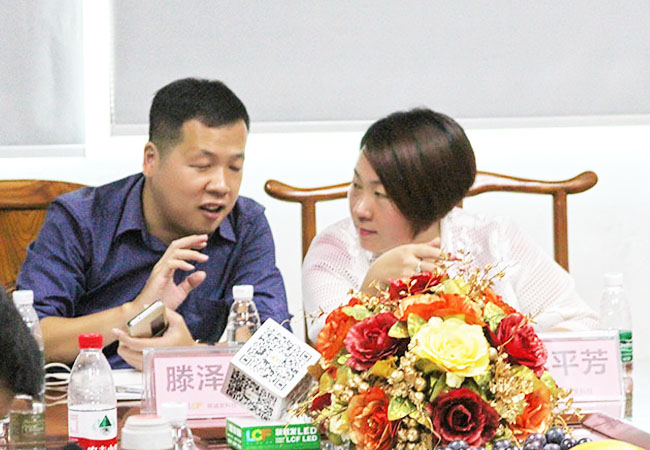 Ms. Long Pingfang, the founder of Lianchengfa, and Mr. Teng Zehuan, the general manager of HC LED Screen Network, had a cordial conversation
Marketing Director Teng Lei explained to the buyer group the advantages of Lianchengfa's brand, product features, and classic cases. And to answer the questions raised by each guest at the scene one by one, and guide interested friends to scan the QR code, so that customers in need have a further in-depth understanding of Lianchengfa's products and engineering cooperation. The atmosphere of the scene continued to warm applause.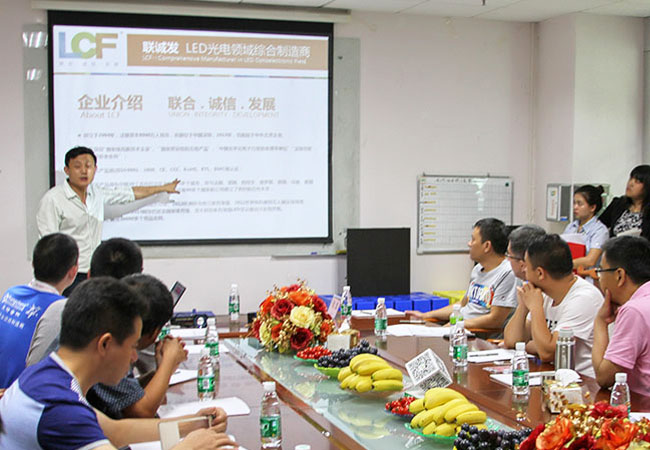 Marketing Director Teng Lei introduced Lianchengfa's brand advantages and product business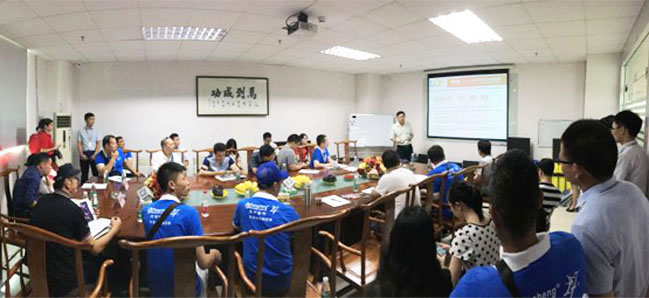 Panorama of the conference site
Later, under the guidance of Lianchengfa's leaders and colleagues, the buyer group visited the exhibition area, production workshop, R&D center, aging room, etc. The head of the hair factory personally explained the production process, production line, etc., Lianchengfa's rich product series and complete system The plan, the technological requirements for excellence, the first-class production equipment, the advanced technical level and business philosophy left a deep impression on the buyer group.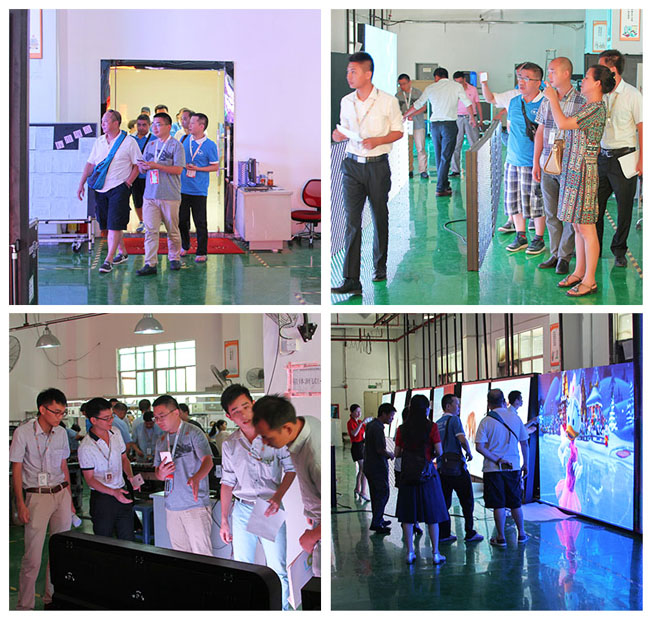 The buyer group visited the production workshop of Lianchengfa
Afterwards, the buyer group and Lianchengfa staff returned to the meeting room to exchange business cooperation information. Everyone took a group photo at the front desk. The HC buyer group's visit to Shenzhen Lianchengfa Technology Co., Ltd. ended successfully.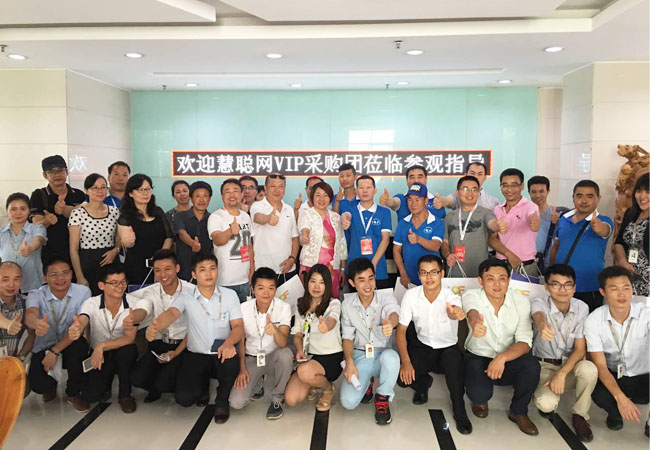 Group photo of Liancheng sender and buyer group
In the future, Lianchengfa will give full play to its comprehensive operating capabilities and leading competitive advantages in the LED industry, based on the company's existing business, continue to implement branding strategies, and maintain product technological advantages. With a stable, balanced, and high-speed development strategy, we are fully equipped and advancing in order to shape the international brand of "Global LED Application Solution Provider".