On December 15, 2018, Tongrentang Honey recovered expired honey and was fined 14.2 million yuan in February this year. On December 25, 2018, quanjian's "health care empire of billions of yuan" attracted attention. The founder of Quanjian was arrested on suspicion of pyramid selling and false advertising. On March 12, 2019, the problem of moldy and spoiled food in the primary school cafeteria of Chengdu No.7 Experimental School was exposed, and food safety became the focus of 100,000 students on campus... Therefore, consumers are not forgetful and have zero tolerance for dishonest behaviors that affect their legitimate rights and interests or even life safety.
Unlike previous consumer years, which emphasize honesty, this year s March 15 theme emphasizes credit. Compared with "good faith" under moral constraints, "credit" emphasizes a kind of production and social relations of mutual trust formed between people, units and commodity transactions. This concept reflects the needs of the current market development. Pay attention to the consumer can finally get the market - all walks of life are so, to win the quality of word of mouth, word of mouth to seek development is serious.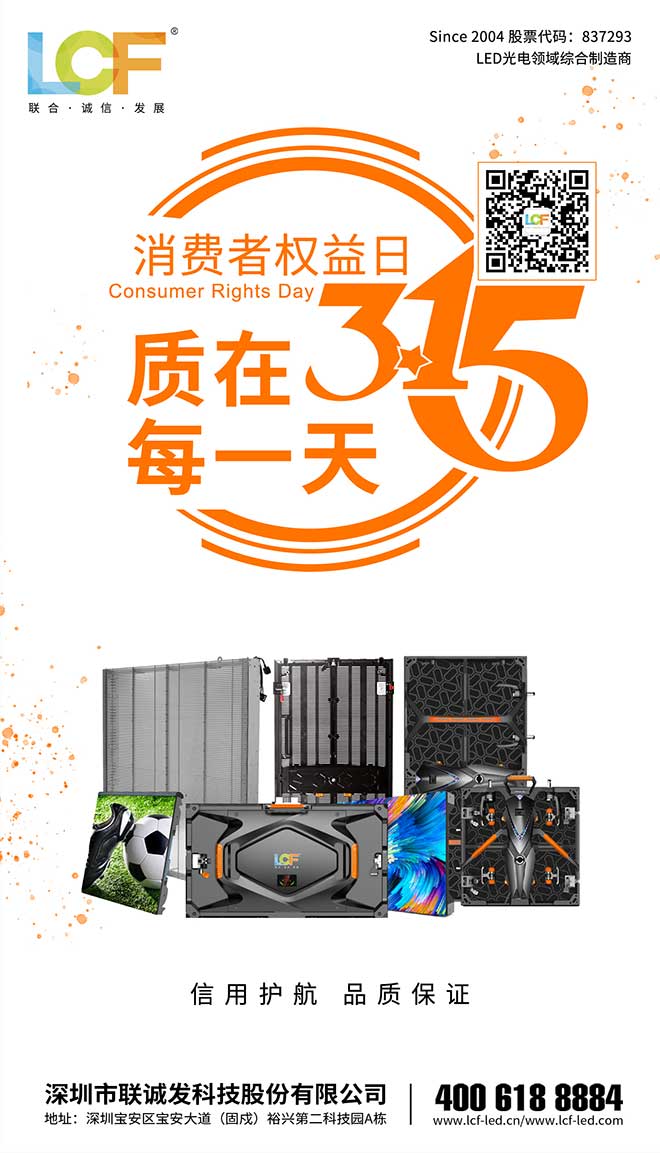 It is understood that there are more than 8000 LED enterprises in China. With overcapacity, product supply exceeds demand, some industry overcapacity, in order to profit and cut corners enterprises will take advantage of the situation, by lowering the price to grab market share, such behavior is very bad impact on the industry. So users want to avoid unnecessary trouble after buying LED display, then we should pay attention to the following points: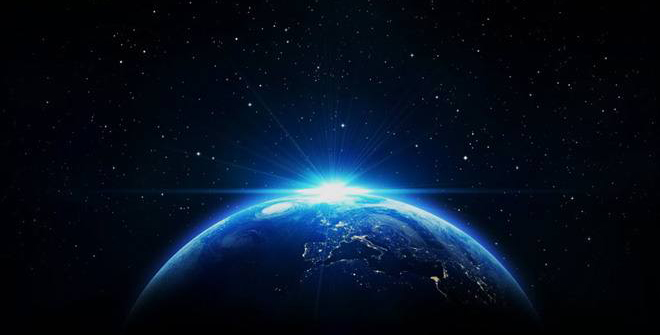 1.Quality is more important than price.
Same type on the market of LED display, although the surface is the same as the brand and a less known and inferior brand, but the price is better, the main reason lies in the gap between the cost of production, brand products procurement best supporting enterprise production of raw materials, spare parts and materials companies and products with a less known and inferior brand blindly pursue low cost advantage, do not hesitate to use inferior raw materials for assembly, So the two are not at all comparable in quality.
The time of use of off-brand products is very short, especially the safety accidents caused by quality problems, such as collapse, fire, large area of dead lights, Mosaic, black screen, almost all are caused by the purchase of off-brand products. Therefore, we advise consumers to put quality first.
LCF takes product quality as the life and implements standardized operation management comprehensively. From raw material procurement to production, installation and testing, every step is strictly in accordance with ISO9001: 2008 International quality control process implementation, the product has passed the professional institutions of RoHS, CCC, CE, FCC, ETL, IP67 dust and waterproof test, anti solar glare test, electromagnetic compatibility test, high and low temperature test, heavy metal content test and other quality certification, including the German TUV safety certification, which is extremely difficult to obtain. Ensure that every product is stable and reliable.
2. Try to take care of acquaintances' business
For example, you are used to buying a brand of products, and the service of the manufacturer is also very good for you, then you are easy to choose this one first when changing new products, in fact, because you become his regular customer at the same time he has taken care of you in invisible, maybe you have not noticed, maybe you have been used to.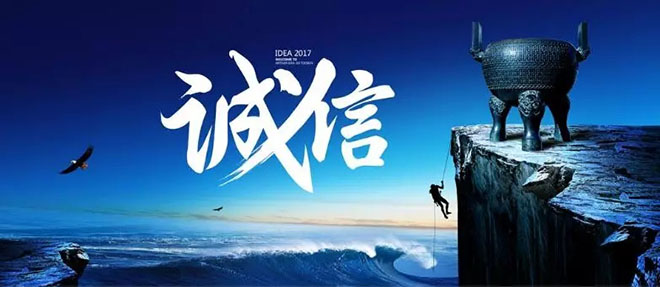 3. Choose dealers that can operate for a long time
With the increasing downward pressure on the market, some product dealers are facing difficulties in operation and may face the risk of closing down. Once the dealers close down, users will have no land to exchange products with others.
There are also some newly opened stores that suddenly enter this highly competitive industry. Some newly opened stores will close down within less than a year and a half. Therefore, customers should also consider whether businesses can provide long-term services when buying products. As established 15 years of old LED screen enterprises, LCF n the industry well-known.
4. Choose dealers who pay attention to after-sales service
Good dealers not only pay attention to product quality, but also pay more attention to after-sales service. Once after-sales problems occur, they will actively and properly solve them for consumers and strive to make customers satisfied, which is also another cornerstone for excellent dealers to base on long-term development. And some businesses only pay attention to the immediate interests, all kinds of promises when selling products, but when the product after-sales problems but turn against people, and even after sales secretly shoddy, so once you choose such dealers will let customers suffer a big loss, regret.
LCF, with a perfect quality control and quality assurance management organization and system, has always absolutely met the quality requirements of customers and the market. "Quality first" is the working principle of every member of LCF enterprise team, and it permeates every detail of work consistently. The successful obtaining of ISO9001 quality management system certificate and various safety certification (CE, CCC, EMC, ELT, etc.) is the testimony of long-term good cooperation between LCF and customers.
5.Never look far away
At present, the sales outlets of powerful product brands are all distributed in various regions, so it is very convenient to buy products nearby, whether they are changed or after sales. LCF has established warehousing centers and channel marketing in major cities throughout the country. In the overseas market, with France, Germany, Spain, Russia, the United States, India and other companies in more than 100 countries and regions have established cooperative relations, with more than 20 independent overseas agents.
Remind those who want to buy products around the friends, when buying products to pay attention to the quality and choose the right business, not only can let the product more than a year or two, but also for your after-sales better guarantee, save a lot of unnecessary money.
In the future, the LED display market competition will only become more and more intense, and those who can really stay must be experienced, down-to-earth, really do products. What LCF can do is to take itself as the representative, strictly control the quality, resolutely resist the problem of raw materials, improve quality, credit, while protecting the rights and interests of consumers, purify the CHAOS of LED market, promote the healthy, orderly and long-term development of LED display industry.