On May 19th, Hu Jun, Chairman of BOC&UTRUST Private Equity Fund Management (Guangdong) Co., Ltd. (hereinafter referred to as "BOC&UTRUST"), Wang Zheng, Deputy General Manager of BOC&UTRUST, Su Yuejiao, Chief Financial Officer and other leaders visited the headquarters of LCF. Long Pingfang, founder and President of LCF, and senior management team warmly received the visiting guests.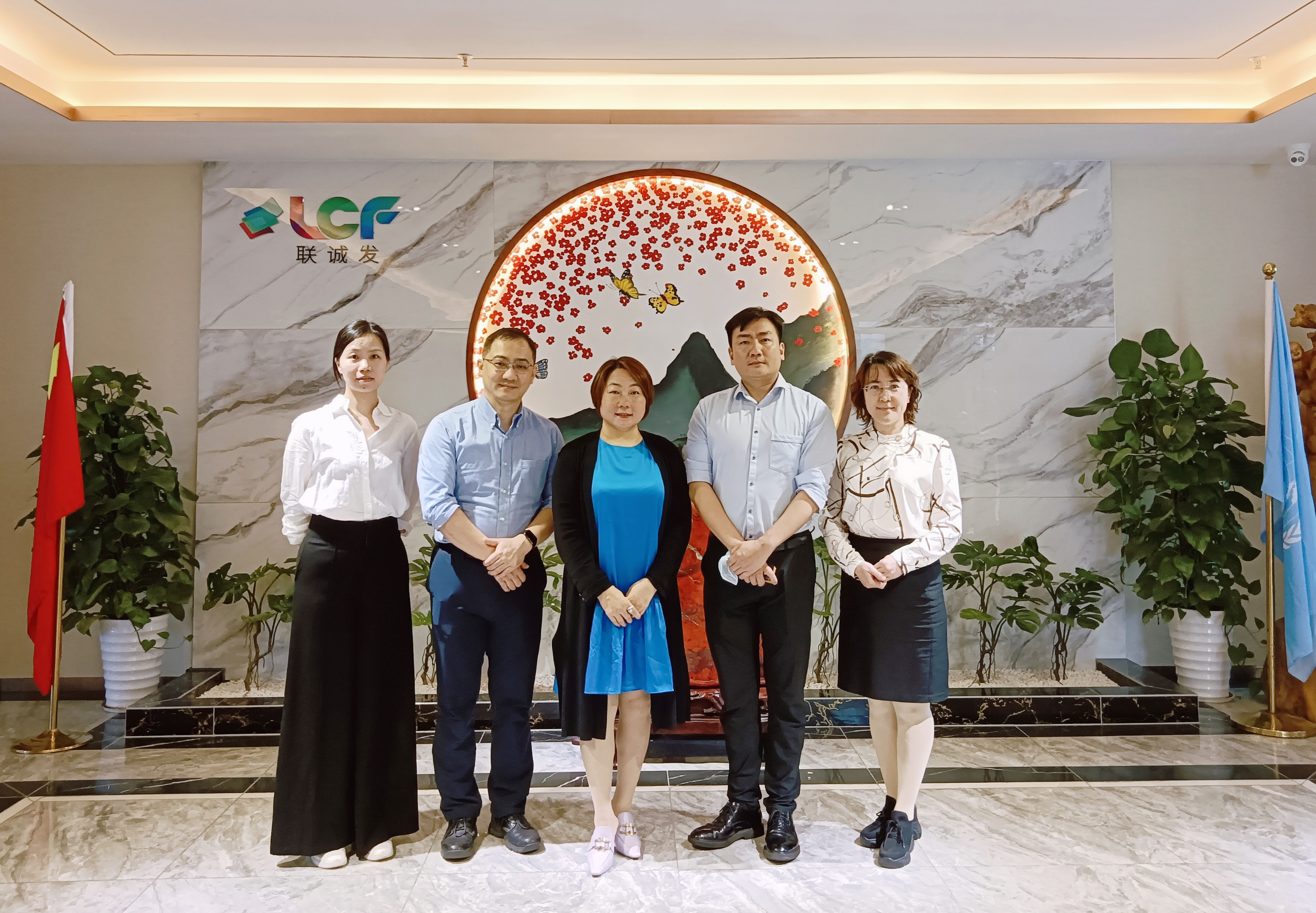 BOC&UTRUST is one of the core shareholders of LCF, which was established on September 7, 2010 with a registered capital of 100 million yuan. The shareholders of the company are Guangdong Yuecai Investment Holding Co., Ltd and Bank of China Group Investment Co., Ltd. Yuecai Holding is a financial holding group directly funded and wholly owned by the Guangdong Provincial government. With more than 30 years of experience in financial services and investment project management, the assets under management exceed 500 billion yuan. Its investment fields involve finance, real estate, energy, transportation, industry, media, tourism hotel and other industries.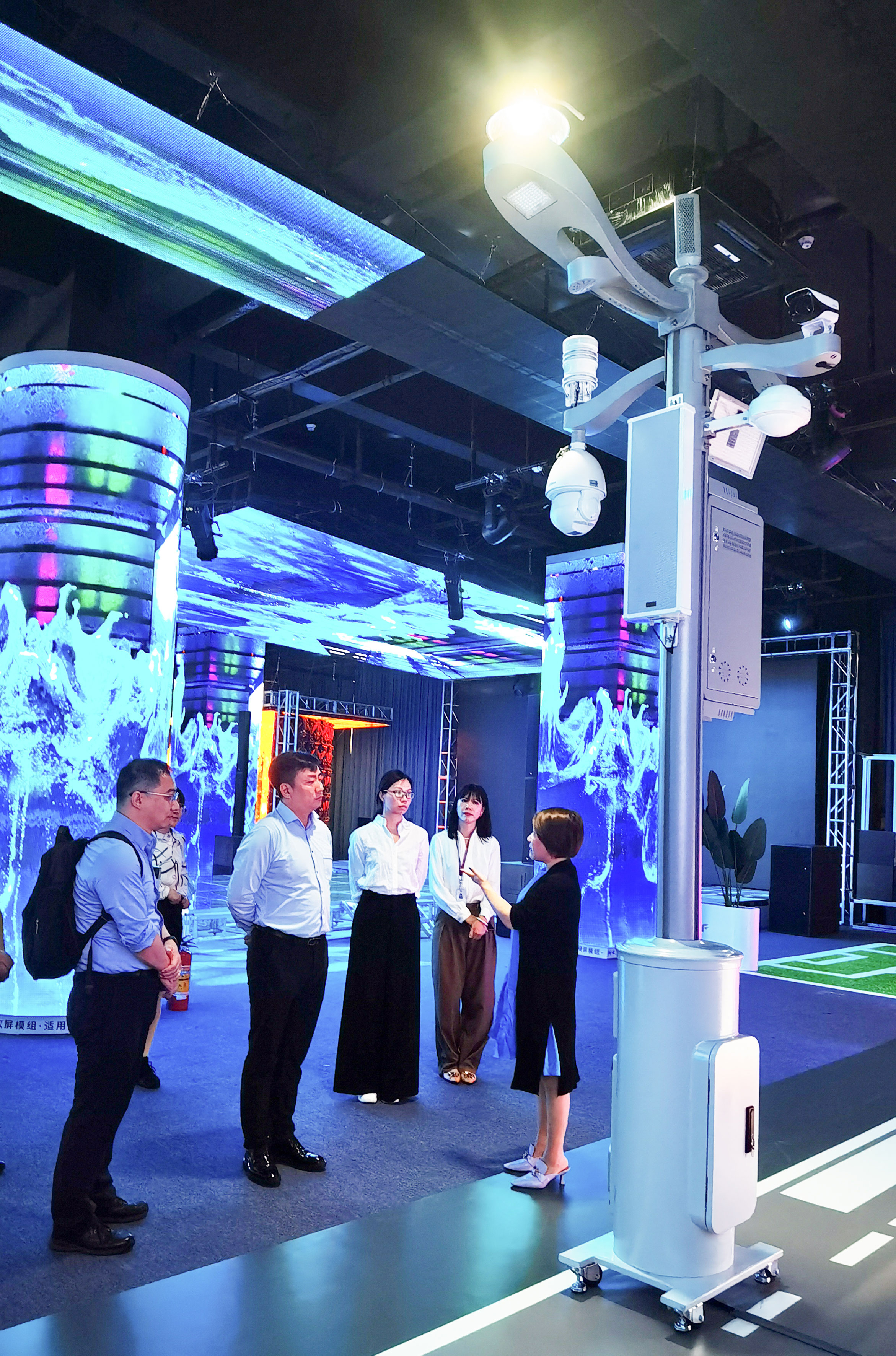 The visiting guests first visited the intelligent multi-functional scene exhibition hall of LCF Headquarters. The relevant person in charge of LCF showed a series of innovative achievements to the visiting guests, such as LCF series LED display, smart city integrated solution, industry accusation center solution, stadium integrated solution, conference display solution, 3D display, 5G smart rod and naked eye 3D creative video content. After listening to the introduction and personal experience, Hu Jun, chairman of BOC Guangdong Finance Group, expressed his appreciation for the achievements made by LCF and spoke highly of LCF's entrepreneurial spirit of focusing on technology and product innovation and striving for the lead.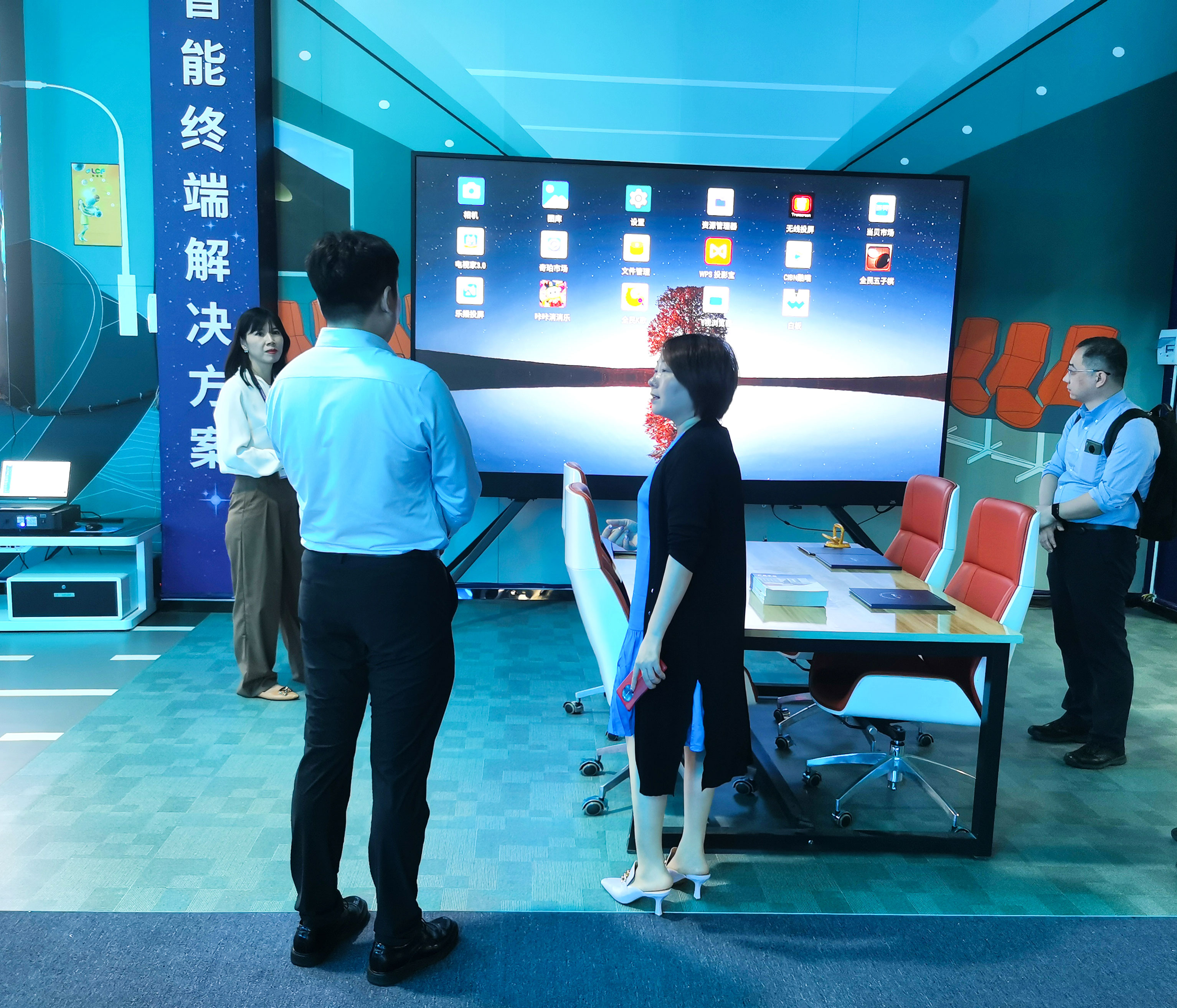 During the visit and exchange, President Long extended a warm welcome to the leaders and delegation of BOC Guangdong Finance, and reported to the guests the development and achievements of LCF in recent years, as well as the innovative practices and achievements of LCF in 5G smart stick +LED display + scene + solution. According to Long, smart rod is defined as urban informatization construction infrastructure, and is the "nerve end" of smart city. It will provide big data support for urban digital visualization management in urban emergency response, public security, fire control, transportation and other fields, thus improving the management and operation level of the city. LCF send 5 g wisdom rod with high bandwidth and low latency of 5 g + 8 k transmission technology, security, wisdom, intelligence traffic city, the scenic spot of wisdom, and wisdom, car park road synergy, the application of Internet of things, such as ecological wisdom unmanned fusion and laid a solid foundation, through the bar screen content, easily display, namely the application of perception, For the city fine management to create conditions. At present, LCF has created a large number of classic cases in the construction of 5G smart city in Nanjing, Hainan, Hangzhou and other places by virtue of the industry-leading smart rod ecological system, smart rod cloud management platform and 5G smart city integrated solution based on smart rod.
In addition, LCF has also set up a modern postdoctoral research laboratory and introduced a large number of postdoctoral talents, mainly studying LED ultra HD display technology, edge computing, 5G artificial intelligence algorithm and encryption algorithm.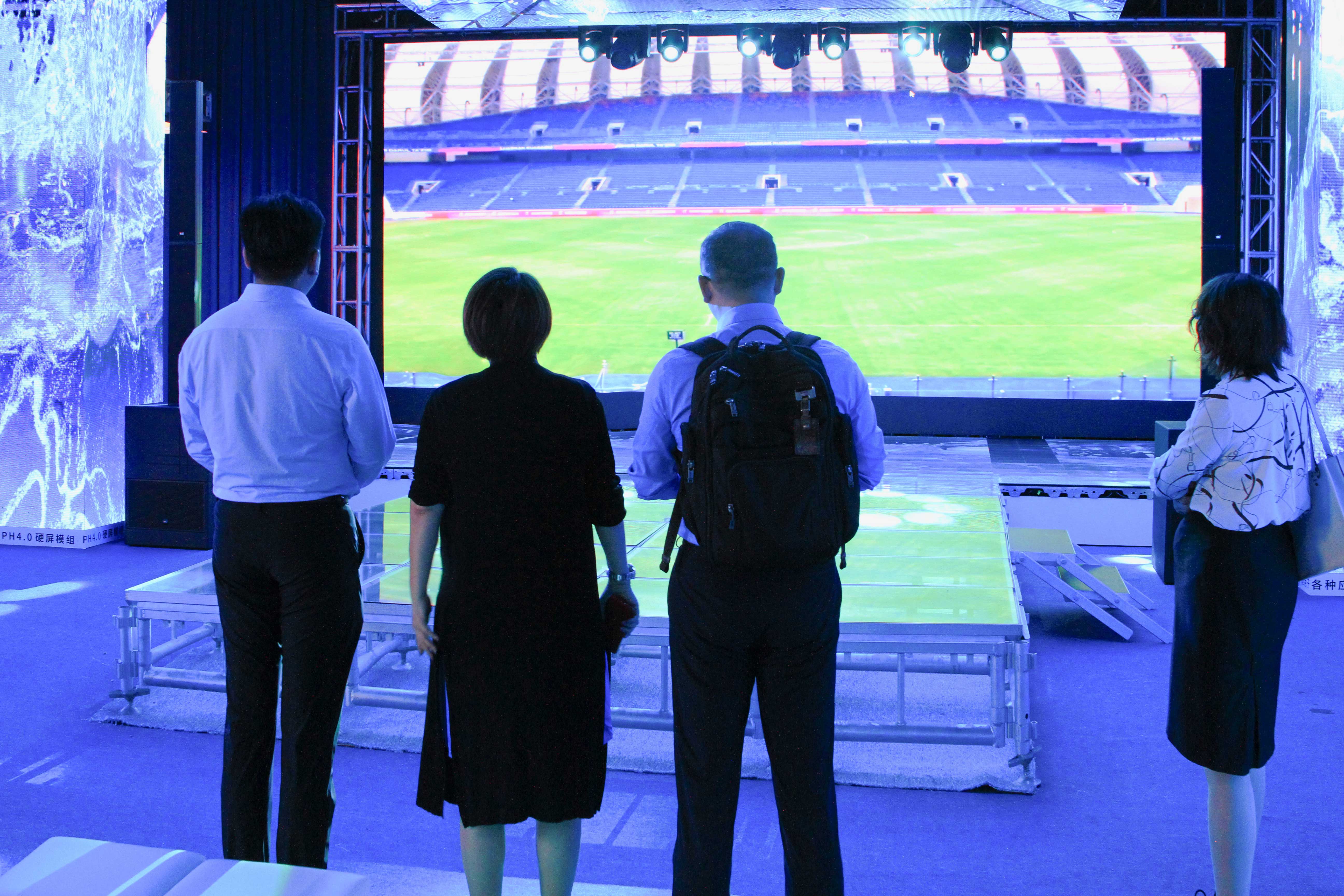 Hu Jun, Chairman of BOC Guangdong Finance congratulated LCF on the approval of the establishment of postdoctoral innovation practice base and the innovation achievements in smart city and other fields. Wu jun, chairman, said as the 5 g, AI, such as the Internet of things development of cutting-edge technology, wisdom rod application boundary has been broken, LCF with wisdom and successful fusion of 5 g, will promote LCF is over the wisdom, the wisdom of municipal traffic play a bigger role in areas such as construction, at the same time to rod industry and wisdom city construction also has important significance. Hu Jun, chairman of the board, stressed that in the future, BOC Guangdong Finance will continue to increase its support to LCF, so that LCF can play a leading role in innovation-driven development, fight a new round of technological transformation, and promote the sound and rapid development of the enterprise. Finally, Chairman Hu Jun hopes that LCF will continue to strengthen its confidence, adhere to technology and product innovation, expand and strengthen core industries such as LED display and smart bar, and contribute wisdom and strength to the construction of smart city and the development of digital economy.
In the future, LCF will continue to adhere to scientific and technological innovation, continue to explore the wider integration of smart rod and cutting-edge technology, deeply cultivate LED display and smart rod ecological field, as always participate in the construction of smart cities around the world, truly build a new smart ecological circle, embrace smart life.