Have you ever seen a light rail run through a house? You think you are on the ground, in fact you are upstairs, yes, it is the Internet celebrity city - Chongqing. As a network red city how little bustling neon night scene? With the increase of the flow of people, the business of Chongqing has gradually developed, and the number of stars' concerts and commercial performances has increased, so the demand for commercial LED display screen, urban lighting, stage rental and other related aspects has also gradually increased. However, there is no LED display enterprise with national strength in Chongqing. Therefore, Shenzhen Lianchengfa Technology Co., LTD., a national high-tech enterprise, is coming!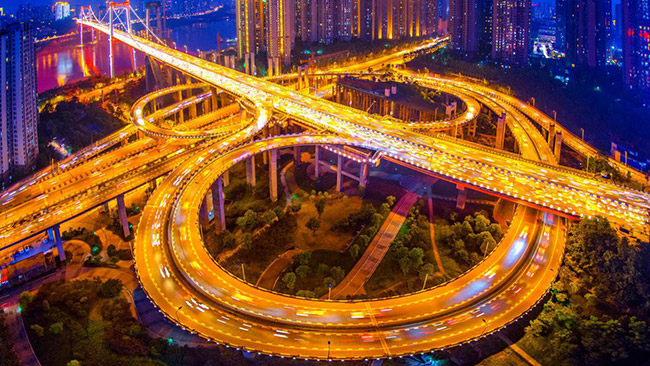 On July 17, 2019,LCF team came to Chongqing, the popular city of Cyberspace, with people's expectations for stage rental. In this tour exhibition, Mr. Xie Jin, general Manager of Lianchengfa southwest Region business leader, as lianchengfa representative, shared with everyone the dry goods brought by Lianchengfa and shared professional industry knowledge with everyone. (Lianchunda Technology Co., Ltd. is the production base of Lianchunfa put into use in Anshun, Guizhou province, which is mainly engaged in the production and sales of modules and accessories.) On the stage, Mr. Xie Jin's speech style made Lianchunfa exude different charm, which won a round of applause.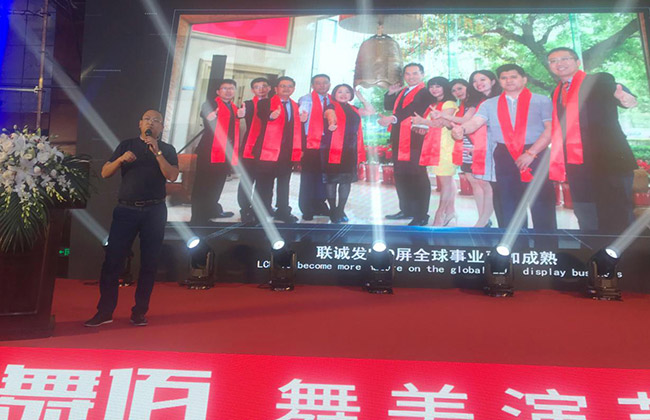 Industry giants on the scene have affirmed the strength of LCF, more people said that the arrival of LCF, will bring a new atmosphere to chongqing stage rental industry. After the sharing of dry goods in the industry, the booth of Lianchengfa was as lively as ever. People came to learn about The "Dragon series" LED display products of Lianchengfa one after another. The atmosphere in the exchange was very happy. Light and convenient, easy to install, easy to maintain, high refresh, high protection, fully meet the needs of the stage, is simply born for the stage! Born for stage rental LED display!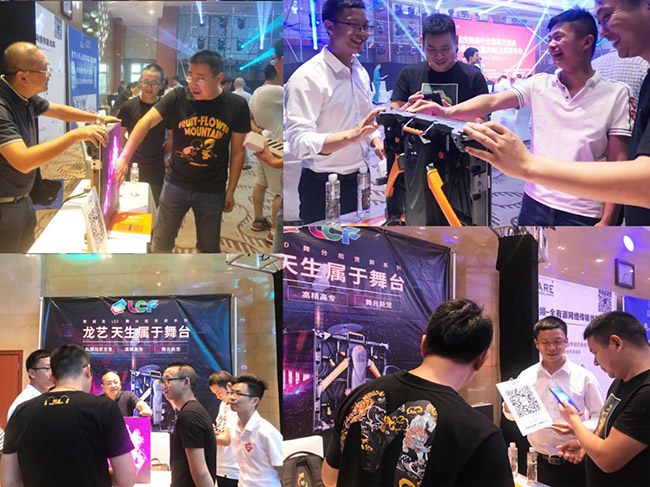 在一轮热烈的产品咨询和产品展示之后,就来到了整场会议的尾声,现场没有体验到另外两个"龙系列"产品"龙显"和"龙腾",大家都表示很遗憾,不过大家依然很期待能有机会接触了解,并且坚信"龙系列"产品一定都是优秀的高端LED显示屏产品。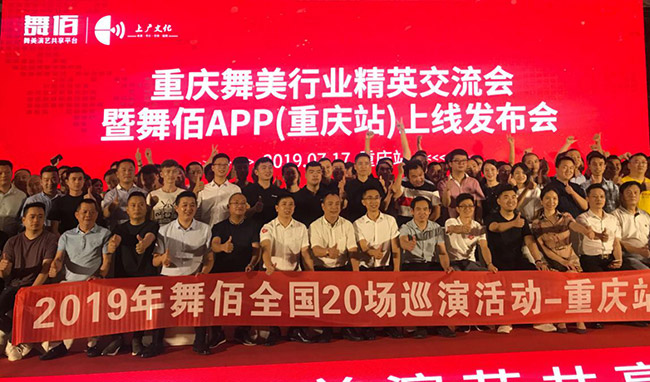 Finally, thank you all for your recognition and attention to LCF. This chongqing tour still ends perfectly and gains a lot. In the future, LCF will surely live up to everyone's expectations, help the development of stage rental industry, lead the new trend of stage rental, and share and win with everyone!