According to data from the China Smart City Working Committee, it is estimated that in 2022, the market size of China's smart cities will reach 25 trillion yuan, which is 20 times higher than that in 2016. The market capacity of China's smart cities has become a trillion-level blue ocean track.
Recently, Tianyancha released the "2022 China Smart City Construction and Development Insight Report" (hereinafter referred to as the "Report"). The report shows that patent data and market size are positively correlated with the development stage of smart cities. From 2017 to 2021, the compound growth rate of patent information related to smart cities will reach 62.7%. In 2021, the amount of financing for smart transportation will exceed 18 billion yuan, which is 5 Highest year. Among them, Beijing and Shanghai have achieved remarkable results in the field of smart transportation; Chengdu, Hangzhou and Changsha have carried out smart urban management construction according to local conditions, effectively improving the efficiency of urban social production and management.
The smart park is developing towards a "decision-making" development
The smart park is an important part of the smart city and a pilot area. At present, the construction of smart parks has become an inevitable trend of urban planning and industrial development, and is gradually progressing from smart management and smart application to smart decision-making parks.
Technological innovation leads the development of the park. The interconnection of all things and highly interactive smart manufacturing make intelligent responses to the needs of various parks such as people's livelihood, environmental protection, public safety, park functions, and business activities, and jointly assist the park's operational decision-making. The Smart Park of Guangzhou Private Science and Technology Park utilizes the big data middle platform and the twin intelligence brain center to build a closed-loop management system covering all business scenarios of big data, and visually display the park's six major businesses of "planning, construction, party building, industry, investment attraction, and wisdom" to realize The functional systems of people, things, and parks are seamlessly connected.

With the continuous expansion of government business scenarios, attracting investment has become a source of power to activate the regional economy and a strong driving force to promote regional economic and social development. Based on the "cloud computing + government and enterprise service" service model, the smart park builds a full database of enterprises to enrich the data sample size of the city data cloud. Development issues such as prevention and control, attracting investment, attracting resources and expanding customers have become effective ways for smart parks to move towards a new stage of smart decision-making.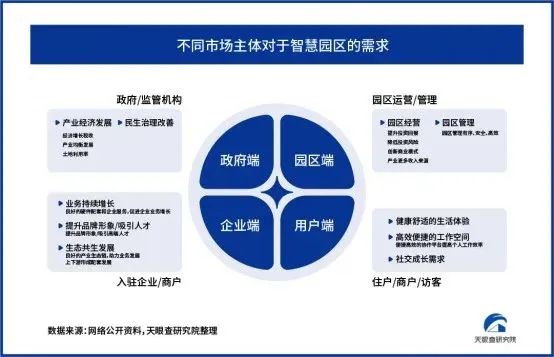 Smart transportation financing exceeds 18 billion in a single year
Under the wave of urban digitalization, traffic management and services are facing higher requirements. It is necessary to vigorously develop smart transportation, promote the deep integration of new technologies such as big data, the Internet, artificial intelligence, blockchain, and supercomputing with the transportation industry, and promote data resources to further empower transportation development. The market just needs to promote industrial development. The report shows that in 2021, smart transportation financing will exceed 18 billion yuan, the highest in five years.

In recent years, new infrastructure and smart transportation have been maturely applied in first-tier cities such as Beijing and Shanghai. The report shows that Beijing's investment in new infrastructure such as 5G, Internet of Vehicles, and industrial Internet has increased by 26.4%. Among them, the total number of 5G base stations in Beijing has reached 63,000, ranking first in the country. In terms of smart transportation, Beijing Yizhuang Economic Development Zone has set up the first intelligent networked vehicle policy pilot zone, realizing eight major urban application scenarios such as self-driving taxis, unmanned delivery, unmanned retail and micro-circulation connection, creating a regional " Vehicle-Road-Cloud Integrated Ecosystem", coordinating the coordinated development of smart city infrastructure and intelligent connected vehicles, injecting new momentum into the development of high-tech industries in the capital, and continuously contributing "Beijing experience" to the development of the industry.
The "14th Five-Year Plan" of Shanghai's urban digital transformation mentioned that an international digital capital with world influence will be built in 2035. The urban digital governance of "diverse and co-governance" in the society will comprehensively reshape the digital transformation of cities. According to the report, by the end of 2021, Shanghai has promoted more than 700 5G application projects in ten major fields such as manufacturing, medical care, and education, and accelerated the promotion of "one-network unified management" of urban operation. In the field of smart transportation, a combination of "smart cars" and "smart roads" has been launched on Zhangyang Road, Pudong New District, Shanghai. Residents only need to scan the QR code to enjoy parking services, and they will receive order information 5 minutes after driving away, realizing unmanned traffic. Automated parking for a fee.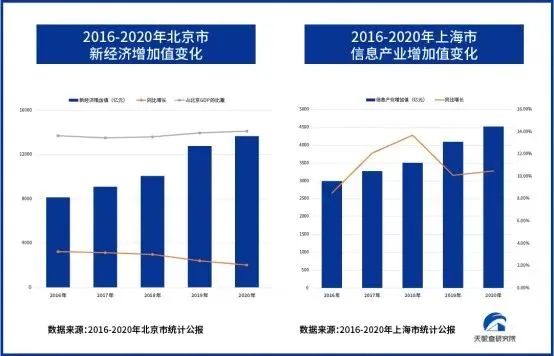 Unique smart urban management adapts to local conditions
Based on the "Internet + government affairs" model and the blessing of new technologies, the report shows that Hangzhou, Chengdu, and Changsha have implemented special scenarios in the field of smart urban management according to local conditions.
Hangzhou is focusing on building a "city brain" urban management system and building "the first city in the country's digital economy". The report shows that in 2021, Hangzhou's "three new" economic added value, which is mainly characterized by new industries, new formats, and new models, will account for 36.2% of GDP.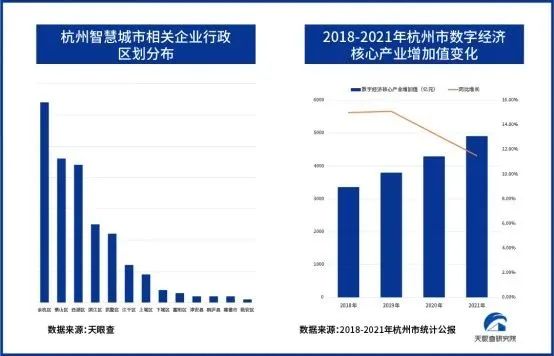 As a capital of wisdom and a livable city, Chengdu is actively building a "Smart Chengdu". In 2021, Chengdu will win the global champion of the "World Smart City Award·Livable and Inclusive Award". According to the report, the compound growth rate of newly registered companies related to smart cities in Chengdu has reached 39% in the past seven years.
Changsha continues to build an operating model of "one brain empowering, data benefiting the whole city". The report shows that since the launch of 5G construction in 2019, Changsha has built a total of more than 42,000 base stations, basically realizing the core urban area and key areas of Changsha, typical scenarios and Changwang has continuous 5G network coverage in the main urban area of Liuning.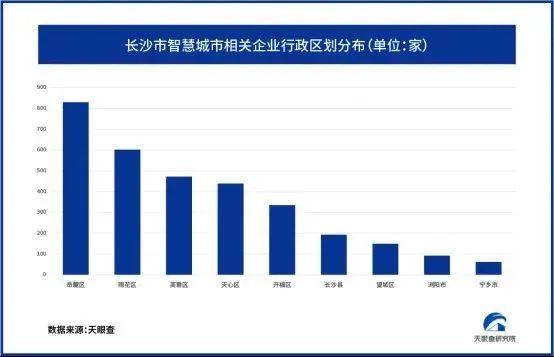 Smart cities have developed into the integration and integration period of digital twin cities, and they are more advocating platform empowerment and resource sharing, which requires the cooperation of government, enterprises and multiple departments. In-depth analysis of the status quo and prospects of the smart city industry and insight into the development trend of the smart field can help smart city-related companies grow, and further assist the government in the construction of urban governance systems, and jointly promote the sound development of regional economic scale.